Lion spotting: Top 5 safari adventures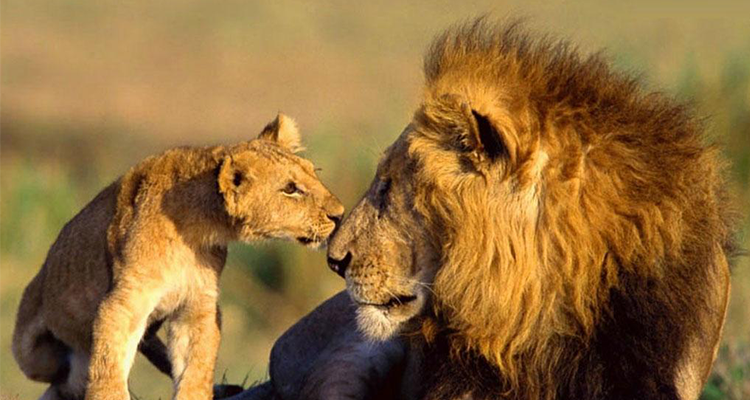 Forget the elusive Essex lion which has headlined the news this week, check out our top 5 safari holidays for a chance to see the real thing – safely!
Canada
Canada's African Lion Safari gives you the chance to see more than 1,000 exotic birds and animals, spanning 100 different species. Based at the Cooper Road wildlife park in Hamilton, Ontario, these large game reserves house a whole host of animals – not least the African Lion. Not only that, but you'll see elephants, cheetahs, lemurs, wild buffalo, wallabies and zebras within a unique collection of different environments suitable to their needs and there's even a Safari Tour Bus in case you don't have your own transport. African Lion Safari also maintains one of the most successful breeding programmes for Asian elephants in North America so you can be sure your entry fee will be put to good use.
Florida
Lion Country Safari in West Palm Beach is the Florida home of drive through safari adventure and promises sightings beyond your wildest dreams. Explore various different habitats – in the comfort and safety of your own hire car, of course – like Las Pampas, Gir Forest, the Serengetic Plains and the Gorongosa Reserve, where you will, of course, encounter the king of the big cats. There's also a walk through safari with tamer birds, mammals and reptiles, like Parrots, Spider Monkeys and Iguanas and the park can arrange private tours on request.
Tanzania
Now this is where it starts to get really exciting – African Lions in their natural habitat! Tanzania, of course, boasts one of the largest wild animal populations in the world and Lion's Safari is a great way to see them. Here, you can experience many wild game parks, including the Serengeti, Mount Kilimanjaro and Ngorongoro, which is probably the most famous wildlife refuge in the world. What else can we say except get in that jeep and enjoy!
Mauritius
The island might not automatically spring to mind as a Lion hotspot but Safari Adventures has introduced its first 'Lion Encounter', in which you can witness and study the primitive behaviour of lions, cheetahs and tigers in their natural surroundings. The team has more than three generations worth of lion handling experience and can guarantee you an up-close-and-personal like never before. Choose from the Walking with Lion Experience, Walking with Tigers, or Interaction with the Cats package and we guarantee you'll purr with delight.
India
Okay, hands up, it's not Lions but it's their stripy counterparts. Join Imagine India on one of its tours of Rajasthan, Northern India or the South and you'll experience the big cat phenomena in some of the most beautiful parts of this diverse country. In fact, Ranthambore Park is one of the best places to see the endangered Bengal Tiger before it's too late. These majestic creatures will have you smitten – so much so that you might just go home and buy a kitten.
Don't forget to compare currency rates before you travel at MyTravelMoney.co.uk.