Revealed: The best app for travelling Down Under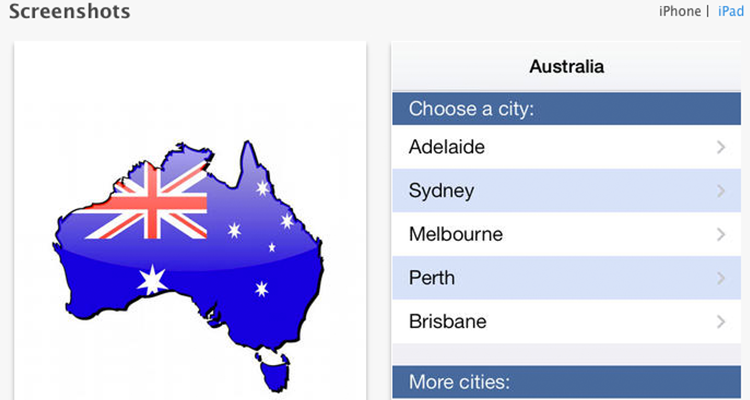 Yesterday, we covered 10 facts about Australia you didn't already know so we're delighted to say that this week's Travel App of the Week is Australia Travel – our top find for travelling Down Under.
Developed by Gabriele Petrone, Australia Travel features some pretty comprehensive information and awesome pictures to boot. Whether you're interested in the best bars in Sydney, what types of crocodile you can expect to see in the outback, what tourist attractions there are in Cairns or where to surf near Melbourne, you'll find it all explained here.
Available for iPhone and iPad, this app carries up-date-information for travelling in Oz, including reviews centred on its major cities including Sydney, Melbourne, Brisbane, Perth, Adelaide, Cairns and Broome.
It also carries data on Australia travel packages, tourism, flights, foodie news and lots of tips besides. What's more, it's absolutely free to download and is available via the iTunes store.
After ranking number one in our own review, this app gets a big thumbs-up and comes top for us. But, if you're not convinced, there are a number of other Australia travel apps to try – but bear in mind they aren't all free:
• MyCityWay – an impressive 30 apps in one based around your chosen city
• Australia Offline with directU – free offline map browser
• Aussie Slang (Australian Slang) Dictionary – a fun app featuring more than 700 colloquial phrases used in Australia every day
Happy exploring!