10 facts about Australia you didn't already know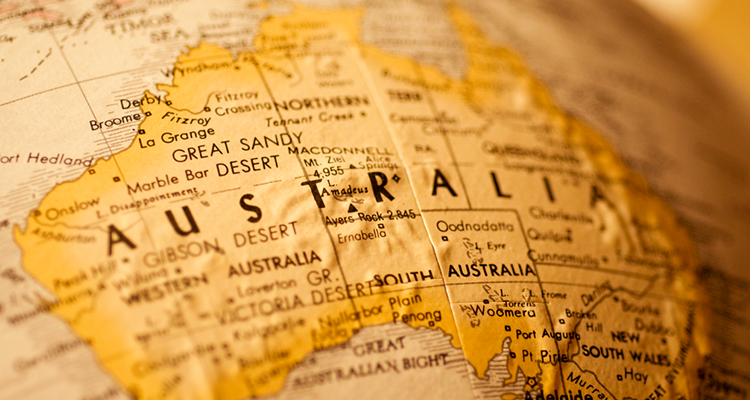 Whether you're embarking on a 26-hour flight to Oz or just plain and simple don't know a bunyip from a billabong, we have plenty of Oceanic themed facts to quench your thirst for knowledge. No matter what has piqued your interest in Australia, you'll find plenty of lesser known facts below.
Go on, open an ice cold beer, throw another shrimp on the barbie (or pour a glass of mulled wine and get the soup heating on the AGA?) and check out our top data from Down Under…
10 facts about Australia you didn't already know:
1) Despite being the sixth largest country in the world, more than 90 per cent of Australia's entire landscape is flat, dry and arid – making any form of agriculture impossible in around three quarters of the country.
2) Sydney is Australia's first and largest city – sometimes dubbed 'Sin City' on account of the number of convicts shipped there. Both Sydney and Melbourne made a bid to be the country's capital but Sydney was refused because of its Sin City stigma. Instead, officials built a new capital city – Canberra – almost equidistant between the two rival cities.
3) 'Waltzing Matilda' is Australia's most famous song but the term is actually German for carrying a backpack.
4) Ironically, though travellers now flock to Australia to surf, swim and enjoy its beautiful beaches, a law was passed in 1838 which made swimming at public beaches during the day illegal. But, lucky for us, this law was quashed in 1902.
5) Australia is, of course, home to some of the most amazing and unique wildlife in the world but one of its most impressive species is the Lyre Bird, which can mimic the calls of 15 different types of bird and has even been known to impersonate mobile phones.
6) Australians often refer to English people as 'poms' or 'pome' – an acronym for 'Prisoners of Mother England' again harking back to the number of criminal Brits exiled to Australia. Pomegranate is also convict rhyming slang for 'immigrant' – but don't worry it's all friendly and usually used in jest.
7) Australians read more newspapers than any other population but it must be primarily good news. Despite being founded by convicts, the crime rate is surprisingly low with a murder rate 400 per cent less than that of America.
8) The illegal cannabis industry in Australia is twice the size of its wine industry with 50 per cent of teenagers believed to be users – but don't let that put you off!
9) It's common to encounter blue-tongued lizards, huntsman spiders, scorpions, snakes and giant moths – sometimes the size of small birds – in and around the average household or in any rented villa or apartment.
10) Each winter, the Snowy Mountains – otherwise known as the 'Australian Alps' – receive more snow cover than Switzerland. They're part of the Great Dividing Range and span 3,500km across Queensland, New South Wales and Victoria.
Heading down under? For the best australian dollar exchange rates, check out our comparison tables where we aggregate live rates on a minute by minute basis.