Singapore: 10 Things you didn't know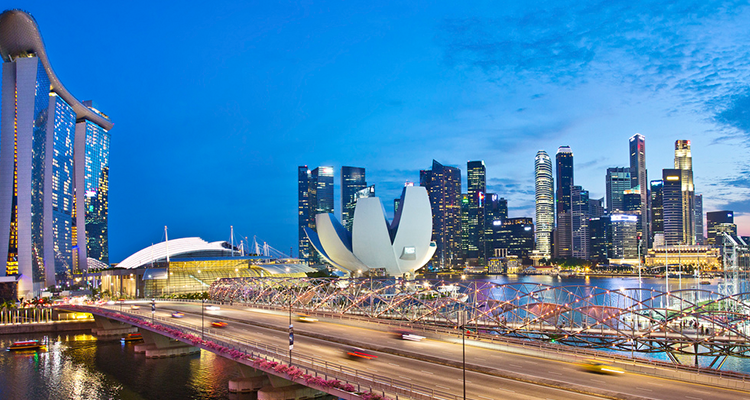 Image: Arian Zwegers on Flickr
Singapore you might ask? Combining skyscrapers, subways and modern chic amid Chinese, Indian, Malay influences and a tropical climate, not to mention incredible shopping, tasty food and vibrant nightlife makes Singapore a great stopover and holiday destination.
Here is a list of things you may not have been familiar with, that make Singapore such an interesting place to visit:
1. Singapore is the only place in the world where you can have breakfast with Orang utans
At Singapore Zoo, Orang utans accompany you for a breakfast buffet of fresh fruit and bread rolls. A great opportunity to get up close and personal with the apes! The Zoo is also home to some of the world's most exotic species making it an incredible place to visit and experience.
2. Orchard Road was ranked No 1. Shopping Avenue in the world
Measuring 2.2km, Orchard Road is the retail and entertainment hub of Singapore. With numerous coffee chains, restaurants, cafés, nightclubs and hotels and the site of the official residence of the President of Singapore, the Istana, it is a truly amazing place to visit.
3. Singapore's Bukit Timah Nature Reserve has a wider variety of trees than all of North America
Despite it's small size, Bukit Timah Nature Reserve houses over 840 species of flowering plants and over 500 species of fauna. It is one of the largest patches of primary rainforest left in Singapore.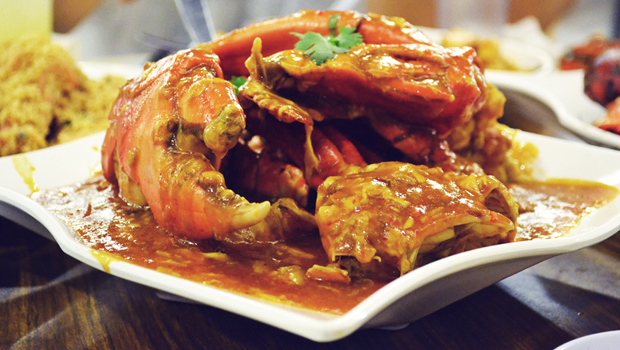 Image: Freshly Diced on Flickr
4. The Chilli Crab is one of the world's most iconic dishes
A dish consisting of stir-fried semi-thick and savoury, tomato and chilli based sauce. The sauce is described as 'sensuous' and 'sweet, yet savoury' with a 'fluffy texture'. Mud crabs are most commonly used for this dish however other crabs can also be used.
5. Singapore has four official languages
English may be the universal language of commerce and government but Mandarin Chinese, Malay and Tamil all have official language status too.
6. The Singapore Arts Festival is one of the leading international arts festivals. 
This past year, over 700,000 people saw 496 performances and installations. The festival featured performers and art from many countries, including Spain, USA, China, Belgian, France, Australia, and UK.
7. Singapore's Changi Airport has a cinema
Singapore's main international airport features free 24/7 movie theatres in terminals 2 and 3 and incredibly a 4D cinema for all passengers.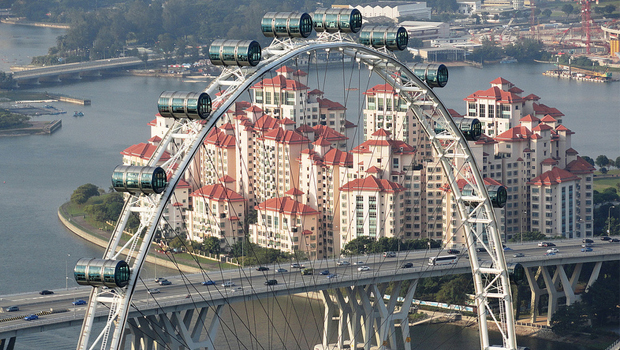 Image: Fabio Achilli on Flickr
8. The Singapore Flyer is the world's tallest Ferris Wheel
Described as an observation wheel, the Singapore Flyer reaches 541 feet and is located near the shore of Singapore's Marina Bay. It offers extensive views of the city centre and beyond 45km reaching parts of Indonesia and Malaysia.
9. 2 of Singapore's buildings rank in the Top 40 in the world in total floor space
Structural records seem to be a passion for the city-state. Marina Bay Sands Resort and Terminal 3, Changi Aiport receive status in the top world floor space ranking.
10. The Port of Singapore supplies half the global annual supply of crude oil
Currently the world's second-busiest port, it also tranships a fifth of the world's shipping containers and connects to over 600 ports across all continents.
Written by Sofia Kluge on Google+