The Top 5 Wine Vineyards to Visit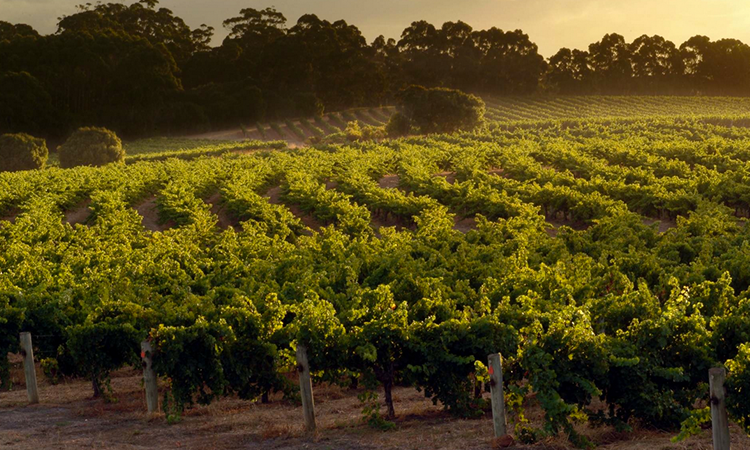 Sure you can pick up a bottle of wine at just about any liquor or grocery store, but why not go to the source? The world's best tasting wines are made in small batches that often never make it to the local store. Skip the attractions and find exceptional quality, robust flavour and fruitful delights at these top five wine vineyards to see around the world.
Leeuwin Estate of Australia
Nestled in the heart of Australia, the Leeuwin Estate's vineyards are full of robust white and red grapes. The sun touches upon their skins and it's as if the entire vineyard's lands are glistening. From chardonnay to merlot, Australia has made a name for itself with premium wines and the Leeuwin Estate was listed as the country's 2nd highest quality wine producer.
Carmen of Chile
Chile, believe it or not, provides some of the world's most significant wines. Find wines with character at Chile's leading wine vineyard known as Carmen. Wine tastings are offered daily at the Carmen Vineyard and their famous Chilean Bordeaux with its broad character, modern taste and feisty bite will surely please any wine enthusiast.
Le Crock of France
Bordeaux is one of the more expensive wines to purchase, especially within the United Kingdom and the U.S. France has produced more than 5,000 private labels dedicated to the Bordeaux itself, but when you buy it from the source, you pay less than $20 per bottle. Le Crock is one of France's leading wineries producing exquisite Bordeaux's that will cost the average traveler less than $10 per bottle and is packaged right at the source.
Hofstatter of Italy
Chardonnays have become the white wine of choice for restaurants around the world. With its exceptionally dry, fruity flavour, it is a wine that pairs well with fish, chicken or even a well-roasted lamb steak. Hofstatter Vineyards of Italy is the leading producer of chardonnays and tourists can walk away with their quality blend for under $15 per bottle.
Cavas Lavernoya of Spain
Cava, the Spanish term for sparkling wine, has become a popular fixture in wine stores around the world. Perfecting the art of mixing French champagne with Spanish chardonnays, the cava variety of wines provides that fruity flavour with a surprising bubbly end. Cavas Lavernoya of Spain is the country's leading producer of cava wines and visitors can take daily tours, partake in wine tastings and even walk away with a few bottles of cava themselves.
No matter what country you visit, you can create your own list of the top 5 wine vineyards to visit, but make sure to compare travel money rates to ensure you get a quality wine without breaking the bank.