The World's Most Spectacular Aquarium Holidays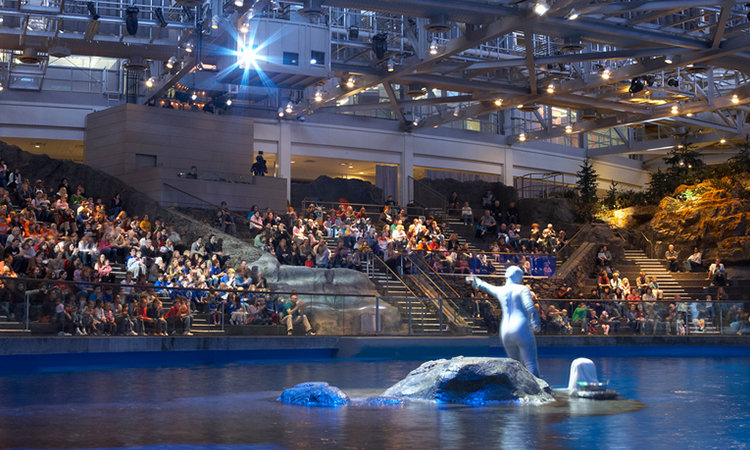 It is time for the annual family getaway. You want to choose something out of the ordinary but remember that everyone wants to be near the water for beach activities. You will be the travel hero of the day when you plan a spectacular aquarium holiday. From turtles to piranhas and deep sea exploration to real-life experiences captured in close-up view tanks will thrill the most experienced traveler and have your family talking for years.
The Shedd Begets Beaux Arts Grandeur
The John G. Shedd Aquarium in Chicago, Illinois is one of the oldest in the United States. Opening in 1929 with no fish and a sense of humor, the Shedd is an astounding water life stop. Gigantic curved windows look upon magnificent Lake Michigan while you and your family experience the Amazon River, Australia, and Africa while still in America. Trek a mere 40 minutes away to the Illinois Beach Resort and Conference Center to complete the bon fide swimming vacation the children and wife expect at this stunning setting.
Sea World and Aquatic Adventures
No aquarium holiday would be complete without mentioning the splashy theme park, Sea World, San Diego, California, US. Shamu, known the world around as the quintessential performing orca, will perform for you and educate the children about ocean inhabitants as he has for millions of others. Change your family's lives by taking them on a speeding, wet roller coaster ride. Climb into specially designed solo underwater tanks and experience the thrill of deep sea diving without the fear or fuss. When the whales have gone to bed at night, take the family to nearby Pacific Beach. Stay right on the water in a cottage on stilts over the sea and contentedly eat smoked fish in nearby elegant La Jolla.
Stay Inside a Real Aquarium
In Berlin, Germany the world's largest cylindrical aquarium will inspire and arouse the most discerning aquarium aficionado. At 25 meters tall and 11 meters wide, the 900,000 liters of sea water is home to 56 different species fish. As you park your luggage in your room watch divers do the daily cleaning and fish feeding. Your suite will have a 24/7 view of the aquarium. Relax in the many stories high bar where you feel like dinner for sharks as they look on. You and the family will sleep with the fishes and get up the next morning for breakfast together.
Remember to buy your holiday money at MyTravelMoney.co.uk