The most romantic things to do and see in Rome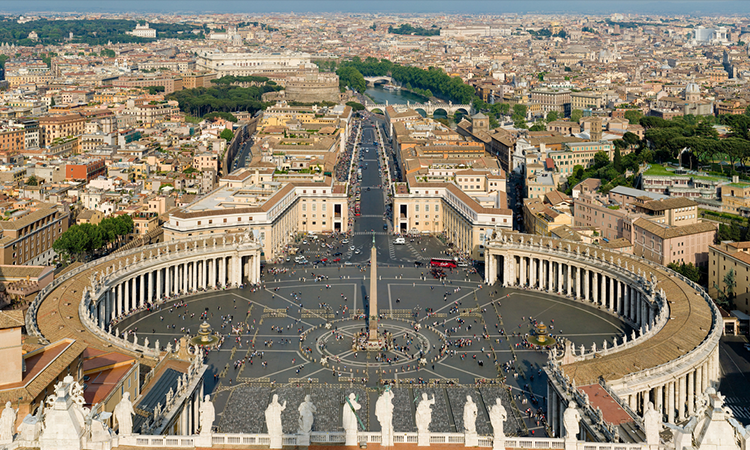 Rome is undoubtedly one of the most romantic places in the world but, by knowing exactly where to go and what to see, you can transform an amazing time to an absolutely unforgettable trip. MyTravelMoney.uk is here to help you do that so read on for a trip even more romantic than in a fairytale.
Museums
Rome is host to a variety of museums filled to the brim with the best of arts and histories. The Galleria Borghese is one of the top museums in Rome. It houses many beautiful paintings, antiquities and sculptures and holds under its roof works of art by Bernini and Caravaggio as well as many more. The national gallery of modern art is dedicated to showing the most beautiful and largest collection of works from the 19th and 20th Century Italian artists as well as some foreign artists such as Calder, Degart and Monet. The MAXXI museum is a relatively new museum and solely dedicated to works from the 21st Century.
Vatican – Sistine Chapel
The Sistine Chapel with its beautiful pieces of art and feeling of reverence is a beautiful place to visit. Despite being heavy on tourist foot traffic, the Sistine Chapel has moments of such silence that you can really get lost in the moment with a childlike wonder. The paintings on both the walls and ceiling by Michelangelo are awe inspiring and completely breathtaking. It is an absolute must-see.
Roseto Comunale
Roseto Comunale, also known as the rose gardens are the beautiful rose gardens that sit upon Aventine Hill in Rome. What could be more romantic than a lovely stroll through beautiful sunny gardens dotted with fragrant roses? Not much so make sure you visit it as it is an aesthetic delight.
Gelato at Il Gelato Di San Crispins
Gelato is something that the Italians seem to be really accomplished at. No matter how fresh the ice cream you've tried, you'll fall in love with it all over again in Rome. Gelato shops are everywhere in Rome and to be honest I haven't come across one I haven't liked but Di San Crispins seems all that more special. It's also not to far from the Trevi fountain but can be hard to find so keep your eye out. But, either way, A hand in hand walk at sunset with gelato is something too special to miss out on.
Piazza Navona
The Piazza Navona Is a gorgeous square sometimes named the "Artists Square" due to the many artists painting and drawing landscapes as well as people portraits. Getting your portrait sketched or, if you're a bit shy, buying a painting of you favourite place in Rome, is such a lovely way of commemorating your trip and will surely be a treasured souvenir. If you get hungry after all the posing there's a wide range of restaurants lining the edge of the square to choose from.
Baths of Caracalla
The Baths of Caracalla are the remnants of ancient public roman baths. Draped in history and a mysterious beauty they're a lovely and calming place to visit. It's also lesser known so you can escape from the busier, tourist areas of Rome and fall utterly in love with it again and again. An interesting piece of history that definitely deserves a look.
Have an amazing time in Rome and make sure to visit some of these must-sees. Buy euros online with MyTravelMoney.co.uk, we compare all the major players and will get you the best deal on your travel money