Top 10 Travel Editors to Keep Tabs On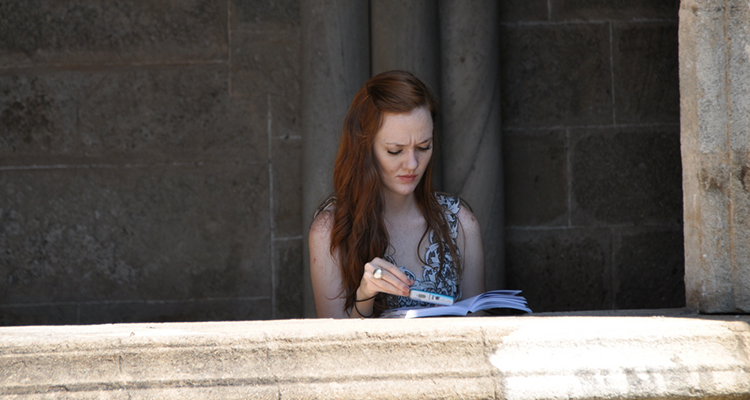 These days everyone wants to be a travel writer – and who wouldn't? It's a dream job, right? Well, not always and we favour those who can be bluntly honest and give us a true picture of what various travel experiences are really like. Therefore, check out our top 10 travel editors who aren't afraid to call a spade a spade – by which we mean plastic spades… and buckets, of course.
1) Kevin May – Tnooz
Kevin, a journalist of 19 years, started out as a sub editor with the Police Gazette and went on to work for the Exxex Enquirer as a reporter. After a stint at Media Week UK, he became the first full-time editor of Travolution and later joined Tnooz, which won Online Travel Trade Publication of the Year at the British Travel Press Awards in 2011.
2) Benij Lanydo – The Guardian & New York Times
Benji is a freelance journalist, web producer and developer. He also pens bits and bobs on his own blog and is partly responsible for RedditEdit.com, Kerouapp.com and Top5News.co.uk.
3) Carmen Roberts – BBC World Fast Track
Carmen is the reporter for BBC World's Fast Track programme. Not only glam, Carmen is at the forefront of what's happening globally – without exception. It's fair to say she fairly gets around and isn't afraid to cover topics that the less intrepid might. She's one to follow for latest travel insider news and travel reports right from the horse's mouth.
4) Steven Keenan – The Times
Steven is ex-deputy travel editor at The Times and former online travel editor at The Sunday Times. A stalwart in the industry, he's now heavily involved in World Travel Market 2012 and travelperspective.co.uk. Steven's also an avid tweeter so a good one to follow if you're interested in travel.
5) Amanda Statham – Cosmopolitan
Not only is Amanda the travel editor for Cosmopolitan but she's a long-time travel writer, honeymoon specialist and globetrotter for various books and freelance work. Her tweets are insanely down to earth but she'll make you jealous with her back catalogue of travel and celebrity experiences.
6) Lisa Minot – The Sun
Travel editor at The Sun, Lisa Minot is published every Saturday and holds regular webchats on the subject of travel. We love her puns and aptitude for sniffing out a good travel story. The fact that she works for a tabloid newspaper – and pardon our pun here – is not to be sniffed at. Her knack of weeding out the good travel stories from the bad speaks volumes.
7) Lyn Hughes – Wanderlust
Lyn who developed the Wanderlust magazine with husband Paul, who sadly died of cancer in 2004, remains one of travel's most influential figures. Undeterred by her personal loss, Lyn has gone on to inspire countless of others in the world of travel. She is regularly consulted by various tourist boards and governments – particularly on the subject of ethical tourism.
8) Charles Starmer-Smith – The Telegraph
Head of Travel at The Telegraph, Charles is a seasoned travel writer who takes no prisoners. He doesn't shy away from what travellers are concerned about most: health, hygiene, food, travellers' rights and safety – and quite rightly so. Thanks, in part, to him, you can rest assured you're in safe hands with The Telegraph.
9) Will Hide – The Times
Will Hide is as intrepid as they come – from Serbia to Spain, he's penned it all. Although currently not technically an editor, Will, a stalwart in the industry, should be considered so. Although the female members of the MyTravelMoney.co.uk are trying not to be fluff right now, they've confessed they'd rather read one of Will's travel features than Fifty Shades of Grey.
10) Simon Busch – MSN Travel
Travel writers looking to break into MSN Travel have their work cut out for them as travel editor Simon is a stickler for top notch content and cutting edge features. He may be relatively young but Simon knows where he's at – and we love it. All we can say is don't underestimate MSN because you don't know what's coming next!