10 things you didn't know about Genova – the home of Travel Blogger Elevator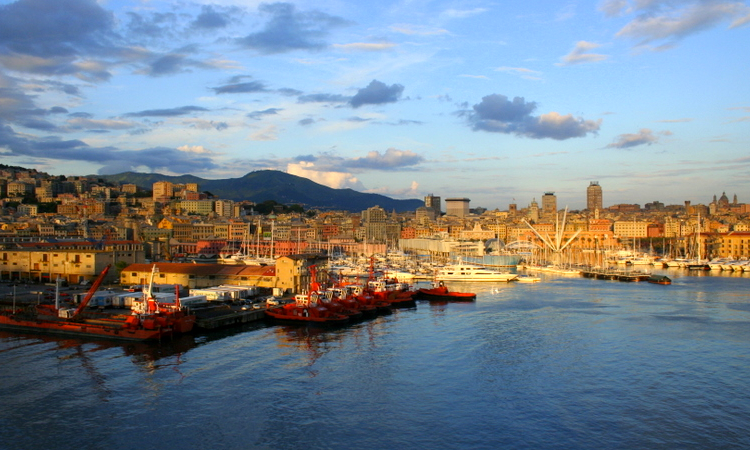 It's less than three weeks till the much-talked-about Italian blogger conference, Travel Blogger Elevator, which kicks off in Genova on the 19th of October.
That's why we're delighted to bring you our round-up of 10 things you might not have previously known about the host Italian city – so you can plan your trip well in advance.
Not only that, but you'll be clued up on this gorgeous northern part of the country before you even step off the plane. So without further ado, here are our top 10 lesser known facts:
1) Located on the Italian Riviera, Genova is the main seaport of Italy and nearby Marseilles in France. Its harbour, which was once a hive of maritime activity, was badly damaged during WWII but has since been rebuilt and modernised to become a major commercial and industrial hub.
2) Genova – otherwise known as 'Genoa' – was the birthplace of famous explorer Christopher Columbus who died in the 16th century and, of course, discovered America.
3) Europe's first modern banks popped up in Genova, which is home to the world's oldest bank, the Banca Monte dei Paschi di Siena, in the 12th century. The first recorded public bond and foreign exchange contract happened in Genova and date back to 1150 and 1156 respectively.
4) Il Bigo, a panoramic elevator modelled on a ship's crane, is one of Genova's most interesting modern landmarks, which lifts visitors into the air to get a better view of the city with its old port and gigantic lighthouse dominating most of the seafront.
5) The majority of Genova's other most famous landmarks can be found on Via Garibaldi – which was once dubbed the Strade Nuova of the Palaces after its reputation for housing many of Genova's rich and famous.
6) Like Edinburgh and many other cultural cities, Genova is separated into the Old Town and the New Town. The Old Town is a maze of narrow lanes, or 'caruggi', which ascend up from the waterfront and is home to a number of old churches, grand palaces and street-corner shrines where the streets can get incredibly crowded. It's also where you'll find the city's red light district, which is obviously seedy with prostitutes lurking down many an alleyway. The New Town, on the other hand, which isn't actually new is where you'll find the more up-market Via Garibaldi which is popular with tourists. The early town planning in this part of town actually achieved it a UNESCO World Heritage listing.
7) The 16th century was thought to be Genova's 'golden age' which, in particular, saw its architectural and artistic development peak at the height of the renaissance. The city attracted some big name artists, including Van Dyck, Rubens and Caraggio.
8) Each year, Genova hosts the Paganiniana Festival in memory of the great violinist and former Genovan Paganini – an event which attracts top violinists from all over the world who come to pay tribute and enter its international violin competition.
9) Many Italians are jazz music enthusiasts and Genova has a museum dedicated to the genre – located just off its famous Ferrari Square.
10) One of the best restaurants for sampling regional Lucanian specialities is L'Angolo della Lucania in the Foce area – run by local man Donato Leopaldi for more than 20 years.
Don't forget to check out the best euro exchange rates before you travel. Keep checking MyTravelMoney.co.uk for the best rates.