Island hopping in Croatia – The top 5 islands to visit this summer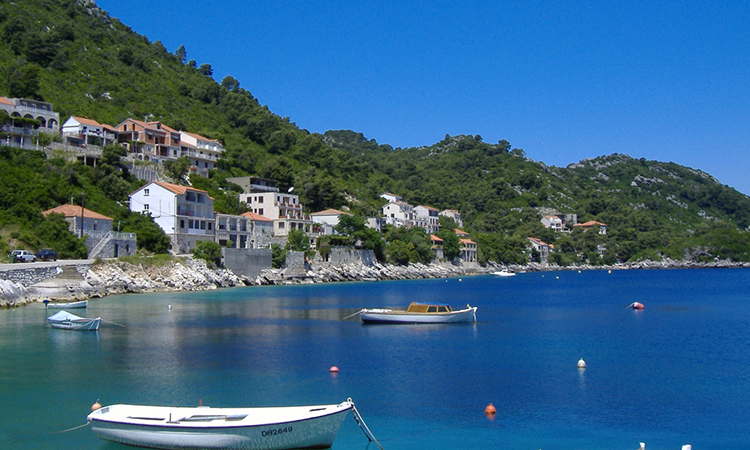 With almost 2 kilometres of beach plus an additional 4 kilometres from the combined coast of its 1000+ islands, Croatia is perfect for those who love a good sunbathe and swim on a nice beach. But which island is the best? With more than a thousand islands to its name, Croatia may keep the less decisive of you dithering for years about which island is better. So, to keep you from yourselves, MyTravelMoney.co.uk has kindly written this guide on five amazing Croatian islands and why they're so great.
Most naturally beautiful island – Mljet
Mljet is the most southern of the Adriatic islands. The island is still lesser known and is therefore less visited by tourists. The island has kept its natural beauty and it has a wealth of dense forestry and gorgeous sandy shores as well as inland saltwater lakes. The northern part of the island is also part of one of Croatia's national parks. The island only has one hotel, Hotel Odisej, but there's a reasonable amount of private accommodation. There is also an old monastery in the middle of one of the lakes. There's no airport in Mljet however you can get a ferry from Dubrovnik or Korcula.
Sunniest island – Hvar
With warm winters and hot summers this is undoubtedly the sunniest of the Croatian islands. Friendly people and a relaxed, carefree atmosphere, picturesque beaches and a rich, interesting history, Hvar is a perfect holiday island. And with all year sunshine you can visit it whatever time of you wish.
Best for water sports – Bol on Island Brac
With its sunny climate, large coastline and interesting sights to see such as Dragon Cave, Bol is already a great pick. If you add to that the choice of activities such as surfing and scuba diving, you have a perfect island for those who love an action packed sunny getaway.
Best for sailing and cruising – Kornati islands
The Kornati islands are a group of around 130 islands in the Adriatic. There are no hotels on the Kornati islands although there are a few privately owned accommodations. The islands are beautiful though and great to sail round and have a look at.
The party island Zrce beach on Pag island
The beach is home to three 24hour nightclubs making it the party beach of Croatia. The three bars-Aquarius, Papaya and Calypso- are now allowed to stay open twenty-four hours a day due to new Croatian law. Aquarius also has eating, aerobics, a pool and ice cream! What more could you want?!
So there you have it, our top 5 Croatian islands. Remember to visit MyTravelMoney.co.uk to compare travel money companies and buy Croatian kunas online before you leave!