5 horse riding holiday ideas for beginners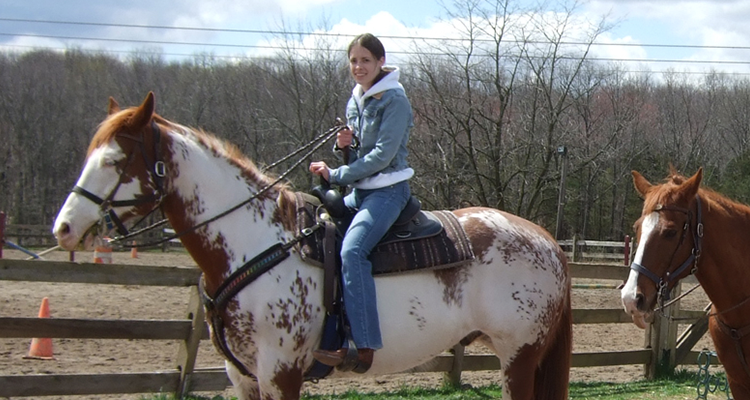 Imagine riding across the desert with the wind in your hair, wading through water on horseback or even galloping across the sand in a film-like fantasy – it's the stuff of dreams.
Even if you're a complete novice and don't know your bit from the shoes, horse-riding holidays can make for one of the most exciting adventures of your life – and the setting is entirely up to you.
Just check out our brief guide to horse-riding holidays for beginners and prepare to want to saddle up!
1) Ladies only
Sign up for an adventure that's just for female horseback riders and enjoy a girlie holiday with a difference. Choose from lodge horseback rides in the US or Canada, or cowgirl weekends in New Mexico. You're guaranteed lots of laughs, women-only bonding and horse riding at a slower pace. The rustic Wild West theme makes this a great option for hen weekends or just a girls-only break away. Check out hiddentrails.com for more information, including other female friendly options.
2) Family fun
By packing up the entire family up for a horse riding holiday, you can be sure of a gentler experience and adequate sized horses for even the smallest member. Not only that, but it'll take the onus off of you if you feel that you're horse riding skills aren't quite up to scratch. There are some great packages available in the heart of Britain's Cheshire countryside.
3) Boost your skills
If you're looking to brush up on your equestrian skills, why not embark on a training holiday and let the experts lead the way? The likes of equestrianvacations.com offers a whole range of packages for beginners, women only and for kids. What's more, you could choose from a wealth of destinations, such as England, Ireland or even New Zealand.
4) Trekking
You don't have to gallop across the plains to get to grips with horse riding, just take a slow trekking holiday instead. It'll also help you to brush up in a fairly short period of time. Try lanternlanefarm.com in the heart of Nokesville, USA, for a solid understanding of the sport, including fox hunting if you're so inclined.
5) Take a spiritual journey
Slow things down and take a spiritual journey on horseback through India – across Rajasthan and its stunning cities, temples, palaces and monuments. Follow your guide through rural farmland, desert and traditional Indian villages on a sacred trip punctuated only by nightly stops in ancient forts, luxury hotels and tented camps. It's certainly not fast-paced and is a much calmer way of seeing this fantastic region than in a car or rickshaw on its busy roads. You might want to check out www.rideworldwide.co.uk