Ten reasons to visit Africa's East coast this Winter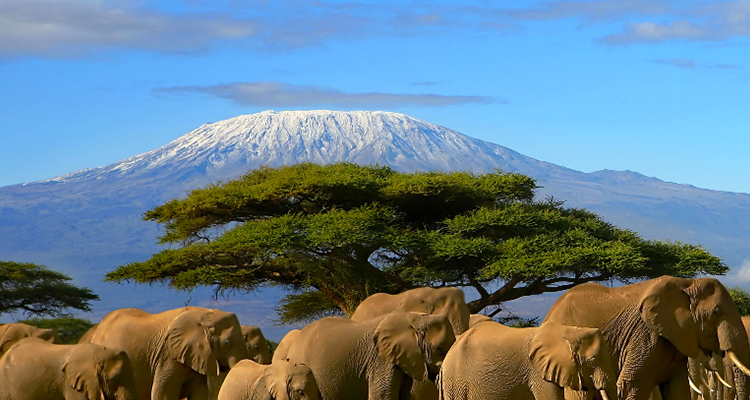 With Fastjet launching low-cost Africa flights between Dar es Salaam and Kilimanjaro and Dar es Salaam and Mwanza, we couldn't find a better time to introduce you to the winter wonders of Africa's East Coast and, namely, the stunning – and very warm – Tanzania.
Check out our top 10 reasons to take advantage of those newly-launched budget airfares, which start from around £12 one way:
1) The closer you are to the equator, the warmer you will be and, given the South East Cape's position below this imaginary line, sunshine is a given with temperatures of at least 25 degrees in the likes of beach resorts Zanzibar and Dar es Salaam.
2) Africa's East Coast is surrounded by the warm Indian Ocean – a great stretch of water perfect for diving and snorkelling – and is trimmed by pure, white sandy beaches which not only look the part but are warm and safe for the kids.
3) The Eastern Cape is home to some of the finest boutique hotels, most amazing scenery and best wine regions in the world – if you know where to look.
4) East Africa is awash with biodiversity and boasts nature's 'Big Five': lions, elephants, leopards, buffaloes and rhinos. It is, of course, a fantastic destination for a wildlife safari in which you can expect to see other big cats, wildebeest and African hunting dogs – to name but a few of its native animals.
5) It's also home to some of the highest and most challenging peaks in the world – including the most famous of them all: Mount Kilimanjaro, situated in Tanzania National Park. What's more, Tanzania has some fantastic guides well versed in explaining the surrounding flora and fauna.
6) Despite its size and credentials, Tanzania is still largely unaffected by tourism and still retains its true ethical feel – making for a real authentic East African experience.
7) As well as Zanzibar, Tanzania is just a short hopper flight away from the tropical paradise islands of Pemba and Mafia, which are great options for day trips beyond the mainland.
8) West Tanzania is surprisingly remote and little visited – apart from by wildlife enthusiasts who make the pilgrimage by light aircraft directly onto the parks or those which fly by scheduled flight from Dar es Salaam to Kigoma to visit the region's wildlife parks and sanctuaries. One of the most impressive is the chimpanzee reserve in the Mahale Mountains, on the shores of Lake Tanganyika.
9) The residents of Tanzania – particularly in its largest city, Dar es Saleem – have benefited from German, British, Arabic and Indian influences and are very friendly and welcoming to visitors and tend to enjoy a relaxed pace of life, which can really rub off on tourists.
10) Fastjet, which is being backed by easyJet founder Stelios Haji-loamou, is planning to introduce further new routes, including those to and from the West Coast, in the coming weeks – making it easier to visit destinations like The Gambia.