Travel news stories of the week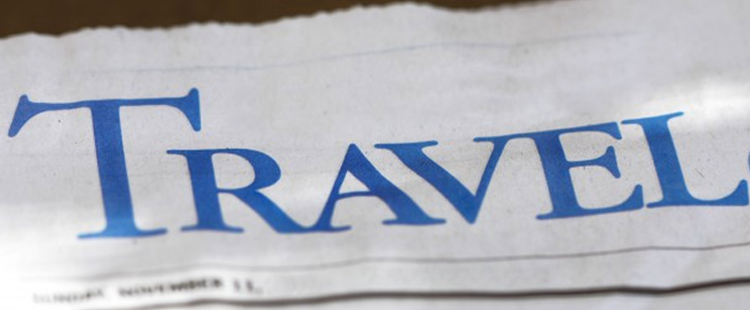 Movie-themed theme park mooted for outskirts of London
A new theme park, which has been endorsed by Paramount Pictures and whose name will be used for the resort, has been mooted for the outskirts of London.
Rides and attractions will be based on film themes such as Titanic, Star Trek, Indiana Jones, Tomb Raider, Sponge Bob Square Pants and Transformers.
Plans also reveal that the park will host hotels, Europe's largest indoor water park and music venues – all of which are scheduled to open in 2018.
Terrorism suspects held in London
Police are searching two addresses in East London in relation to terrorism following two arrests at Heathrow Airport.
Scotland Yard are investigating the alleged terrorist activities of a man and woman, both aged 26, who flew in from Egypt this week.
Although the suspects' nationalities are not known, their arrests are in connection with travel to Syria to support terrorist activity.
Cruise crew hospitalised after meningitis outbreak
Four crew members of a cruise ship on a seven-day Mediterranean voyage have been struck down by meningitis.
They have been hospitalised in Italy following an outbreak of bacterial meningitis on board the MSC Orchestra – a cruise liner capable of carrying up to 3,000 on board.
Their colleagues and passengers have been given antibiotics as a precautionary measure while MSC Cruises say no one else has developed any symptoms so far.
Two mid-air emergencies within minutes of each other over Irish Sea
Two US-bound planes were forced to land at Heathrow and Paris after experiencing mid-air emergencies within minutes of each other over British airspace.
The cock pit of the Kuwait Airways aircraft filled with smoke as it approached the Irish Sea, while the Air France flight reported technical problems in the cockpit over the same stretch of water.
Ironically, both flights were destined for New York City's JFK Airport.
Travel industry gives thumbs up to in-flight child free zones
Ninety per cent of those polled by leading travel news source Travelmole are in favour of child free quiet zones as proposed by Malaysian budget carrier Air Asia X.
Only 12 per cent of those who took part were against the idea.