Behind the scenes: Interview with Aviva Tabachnik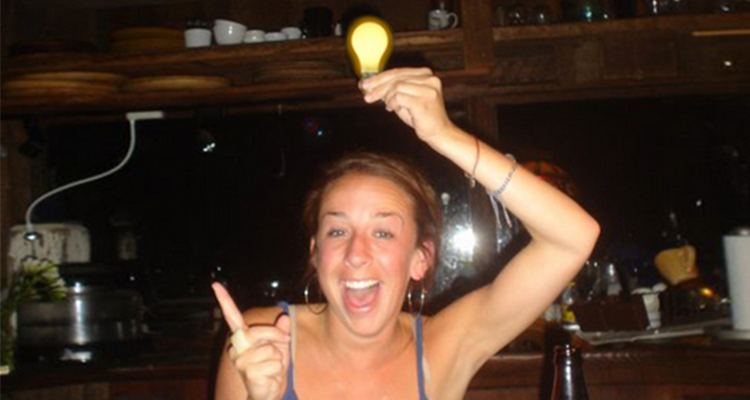 It's great to have you on board Aviva! Can you tell us a little more about Aviva Tabachnik?
Thank you so much! I'm originally from Berkeley, California, and I'm half Mexican, half American. I graduated with a BFA in Dance and danced professionally for 5 years following college. To this day dancing, traveling and having new experiences is what brings me happiness.
In your previous role, you were super involved in Moshe House. Can you tell our readers what it is?
For the past 3 years I worked as the West Coast Director for Moishe House. Moishe House is an amazing non-profit organization that provides meaning Jewish experiences for Jewish young adults in their 20's. The model is really innovative and done through home based communities. I'm a huge believer in the mission as it allows young adults to be Jewish on their own terms, engaging people who otherwise may not have had a space to do so.
What excites you about working for an online business?
I always love to learn new things and expand my mind and I know that there is so much for me to learn about the online world. A lot of the work I do is building relationships so I am excited to learn new platforms to this!
How does it feel to be the latest addition to the MyCurrencyTransfer family?
Exciting! There is so much talent among my coworkers, to be a part of it is really great. I look forward to helping the company grow and prosper.
You recently made aliyah (immigration to Israel). Why?
I've always loved Israel and known it as a hub beautiful people … and innovation ☺ This past November I came to Israel for a month long vacation and decided that I needed to live here. I packed my bags and here I am.
What do you love about living in Tel Aviv?
It's pretty hard to put into words what I love about Tel Aviv, because there are so many things. Here are few: the beach, being in the hub of entrepreneurship, the night life and all having all of Israel an arms length away.
Favourite place travelled to and why?
This is a really tough question! Since I'm Mexican I won't count Mexico, but if you haven't been there, I recommend that as number 1. After that I really love Kauai and Prague. They're both so very different and so special. Kauai, the north shore, is lush and gorgeous and has so many parts of the island that feel untouched. Prague has tons of old architecture that is still intact. You feel like you're in another world!
3 things you could take to a desert island. What would they be?
Not totally sure but maybe: bread (I just love it), flip-flops and my laptop? Hopefully there's wifi ha!
What are your hobbies?
Dance!
How do you buy your holiday money?
Now I'm embarrassed to say, I always converted money at the airport! That won't be happening again, I know better.
-Interview ends-
We're all super excited to have Aviva on the team, looks like she'll be full of ideas judging by the photo!
Written by Sofia Kluge on Google+