Funny destination names: Our top ten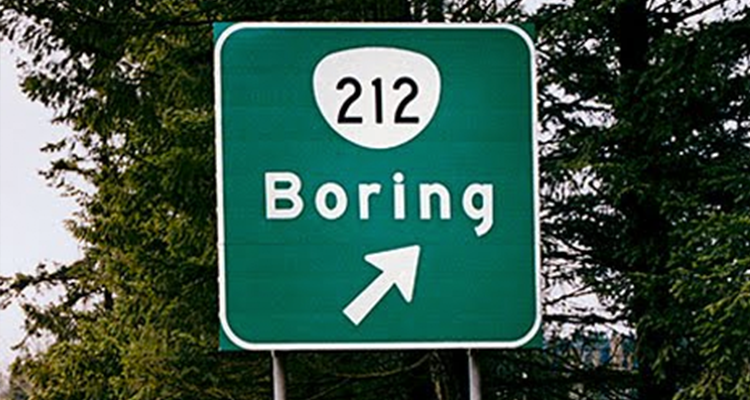 I must confess that when I started out as an apprentice travel consultant under a Youth Training Scheme (YTS) at Blenheim Travel – a company which went into administration in the 90s – I was completely clueless.
I went to college one day a month to learn about travel, geography and customer service but, the rest of the time, I was let loose on the public to advise on holidays.
One of the downsides of being initially clueless meant that unusual destination names got me into a whole lot of trouble.
Take Phuket, for example. If you sound it out phonetically, it sounds alarmingly less exotic.
Of course, I'm a lot older and wiser now – and no longer a wannabe travel consultant, of course – but my early days of selling straight out the brochure have inspired me, in this post, to cover the destinations which once might have posed a problem for me and might just raise a chuckle among the more worldly among us (me included this time).
While I might have the pronunciation down, there are places which still prompt countless puns, jokes and connotations among travelers on the road who encounter them for the first time.
So, without further ado, here are MyTravelMoney.co.uk's top ten funny – and some rude – destination names (which would have had me in stitches and promoting cluelessly in the past).
No.10 – Pee Pee
Pee Pee via Google Maps
Last but not least is the 'Pee Pee Township' in Pike County, Ohio – of course, in the US. But we couldn't possibly give you a description of this place as we'd be too busy wetting ourselves.
No.9 – Feces
Feces via Google Maps
Yep, there is actually a town named 'Feces' – or Feces de Abaixo (translated as 'Lower Feces') – on the drive between Spain and Portugal.
No.8 – Wideopen
Wideopen via Google Maps
A village not far from Newcastle, is of old coal mining heritage and, despite its modest setting, is a popular destination for tourists looking for a retreat near rather than in the big city.
No.7 – Spread Eagle
Spread Eagle via Google Maps
Despite its connotations, 'Spread Eagle' is a community in Florence County in north east Wisconsin. It's the home of beautiful lakes, rivers and associated wildlife. And, funnily enough, if you're lucky, you can even spot a beaver.
No.6 – Dildo
Dildo via Google Maps
Is, in fact, a town on the island of Newfoundland, Canada. Although the name dates back to 1711, its origins are still unknown. We can just imagine, however, the chortles it inspires when a resident is asked: 'Oh, and in which town do you stay?'
No.5 – Djibouti
Djibouti Google Maps
Many people think 'Djibouti' is a funny name but, for us, it only comes into its own as part of a drinking game – if you say it over and over in quick succession, for example. Nevertheless, it's still up there, we suppose.
No.4 – Boring
Boring via Google Maps
In Oregon City is, luckily, nothing like its name and was actually named after an old resident. It's even earned the name 'the most exciting place to live' by locals.
No.3 – Sandy Balls
Sandy Balls via Google Maps
Is a long-established UK holiday centre in Hampshire's New Forest whose name dates back to Henry VIII. Despite its chortle-worthy name, it's actually a brilliant destination for family holidays akin to Center Parcs. We just dread to think of the response from school kids who say they are destined for Sandy Balls this summer.
No.2 – Fart
Fart Latitude and Longitude via Google Maps
Is, in fact, a place in Virginia, USA. I've never been and, needless to say, it's almost impossible to get any sensible information on the place given its derogatory name.
No.1 – Fucking
Fucking via Google Maps
Is a peaceful place in Austria, believe it or not, which has been plagued by negative connotations thanks to its controversial name. Perhaps one of its best features, however, is the photo opportunity which appeals to British and American tourists on encountering the road sign.
Of course, we urge you to take this post with a pinch of salt but can confirm that all the places named are, in fact, real.
Picture credit: www.blog.oregonlive.com