The biggest sporting events of 2013 – and where to find them!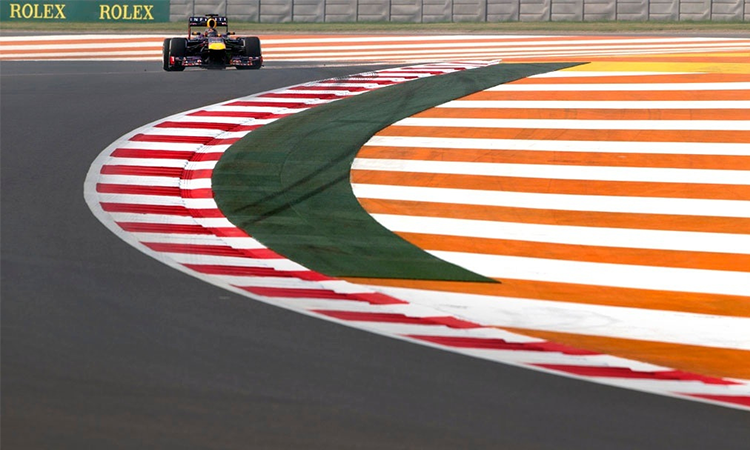 Of course, the event that's on everyone's lips this month is the Formula One World Championship in Melbourne, which is on-track for what promises to be the biggest and best launch yet on 14 March…
F1 World Championship – Melbourne
The programme will see a number of V8 Supercars take to the tarmac, a special appearance from global stunt masters Nitro Circus Live, a number of Australian celebrities go head to head in the Mazda 6 Celebrity Challenge, and the return of the Porsche Carrera Cup.
Find out more by visiting the official Formula One website.
'Baa Baas' World Tour – Hong Kong and Australia
Next up on our sporting calendar is the Barbarians Rugby Team tour, which kicks off with the Baa Baas taking on England in Twickenham.
Then the touring club will jet off to Hong Kong to throw down the gauntlet to the British and Irish Lions on 1 June before heading Down Under as part of a regional play-off before a three Test Series against the Australian Wallabies on the 22nd.
Check out the website for full tour dates.
Alfred Dunhill Links Championship – St Andrews
Between 26 and 29 September, Scotland will see the world's golfing greats tee off at St Andrews, Kingsbarns and Carnoustie – on some of the most famous greens in the UK.
As one of the world's leading golf events, the Dunhill Cup is not be missed and has also become popular with the people of St Andrews as well as tourists visiting the East Neuk of Fife.
In fact, because it's such an international championship, it draws golfers from all corners of the globe and is one of the most talked about tournaments on the European Tour.
Again, for full times and events, go to the website.
Formula One Indian Grand Prix – Delhi
The F1 Indian Grand Prix revs into action on 25 October in the delightful city of Delhi. It promises to be a true show stopper on the still relatively new F1 India track, which is nearly 6km in length with one of the fastest average speeds of any Grand Prix circuit.
Cars can reach speeds up to 200 miles an hour on the $350 million circuit built by Formula One's foremost race track designer Herman Tilke, who is also responsible for circuits in Sepang, Shanghai, Bahrain, Turkey, Korea and Valencia.
Book tickets, or find out more, via the official website.
The other following events below are, of course, also ones to watch:
Cricket:
The Masters 11-14 April
The Ashes (England) 10 July – 25 August
The Ashes (Australia) 21 November – 7 January, 2014
Tennis:
Wimbledon 24 June – 7 July
Cycling:
Tour de France 29 June
Horse Racing:
The Grand National 6 April
Athletics:
World Athletic Championships (Moscow) 10-18 August
Picture credit: commons.wikimedia.org