Thailand: Top five spa packages in Koh Samui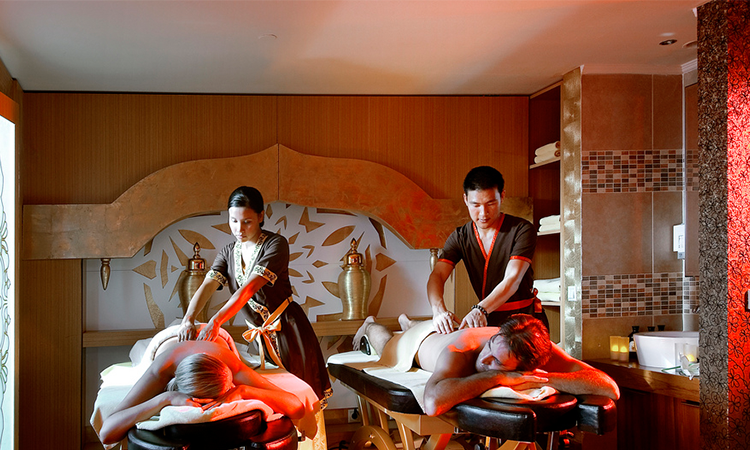 Looking for a paradise in the tropics in which to relax, rejuvenate and restore? Then head to Koh Samui!
It might be the third largest Thai island but it's a little piece of heaven away from the hustle and bustle of modern Thailand and here are our top five spa packages to enjoy while you're there:
1) Kamalaya Sleep Enhancement Programme
If you suffer from insomnia or disturbed sleep patterns then this wellness retreat is a good bet. Centred around a tiny cave temple where Buddhist monks used to meditate, Kamalya offers a tranquil setting with wellness activities from yoga and sound therapy to visiting spiritual gurus. Its Sleep Enhancement Programme includes a specialist consultation, body bio-impedance analysis, acupuncture and Ayurvedic massage.
Check out The Healthy Holiday Company for more.
2) Antara Bophut Golfer Indulgence
Indulge in 225 minutes of pure indulgence provided by MSPA International with a package tailored to avid golfers. Enjoy a 'Skin Cooling Sun Soother', a massage which focuses on the muscles most used when playing golf, and a skin defining facial which blends delicate techniques with nourishing plant extracts and Thai ingredients.
Find out more at MSPA.
3) 'The Revitalise' at LUXSA
What could be better than just over two hours of pure relaxation in the form of an aromatic oil massage, herbal steam and a romantic floral bath? Well, that's exactly what you get at LUXSA Spa by boutique resort Hansar Samui in Bophut Bay – just minutes' walk from the trendy Fisherman's Village. The spa has six treatment suites, four double spa suites, two Thai massage suites and a dedicated treatment area for manicures and pedicures, as well as three outdoor salas against a tropical backdrop.
Find out more and view the picture gallery via the website.
4) The Jasmine Facial
Breeze Spa at Amari Palmreef Samui is laying on a special 'Let it Glow' programme for the upcoming Songkran festival in Thailand which promises sheer indulgent heaven. One of the highlights is its Signature 60-minute Restorative Jasmine Facial – based, of course, on the scent of jasmine which has been carefully selected as it's representative of the annual festival, in which jasmine garlands are shared among loved ones. Jasmine is also scientifically proven to speed up the removal of unwanted toxins caused by stress, pollution and a busy lifestyle and is thought to actively 'roll back the years'.
Find out more via ONYX Hospitality Group.
5) The Thaimazca Treatment
Six Senses Samui Spa offers a treatment which involves a spa mixologist presenting a singing bowl, which is then striked to allow the vibrations to fill the room three times. After a minute, the Thaimazcal journey begins. Nadhi Shodhanna breathing is practised to help clear and balance the room while calming and relaxing its guests. From here on in, meditation is key, followed by a mocktail of body scrubs which are finally washed away by passing a water delude.
Find out more via the website.
Heading to Thailand? Check out the best thai baht exchange rates . On the 11th March 2013, £1 buys 43.100 THB
Picture credit: samuipedia.com