Top 10 questions to ask property owners when booking a holiday villa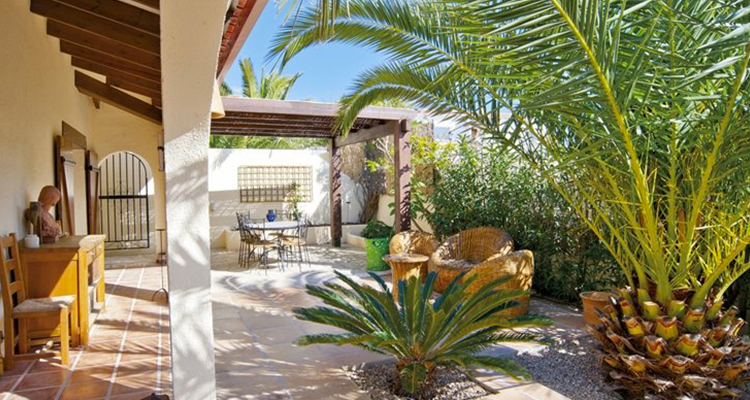 The dates are sorted, the flights are booked and it's just the accommodation to choose. It sounds simple enough but booking a villa abroad can be a bit like taking a stab in the dark.
That's why Sue Flynn, an accommodation specialist for Turkey, is urging holidaymakers not to be shy when booking online to avoid any potential pitfalls and make sure the property in question ticks all the right boxes.
Sue, who runs Kalkan Magic, a holiday property specialist in Kalkan, has the following advice to anyone embarking on an independent holiday:
1. When booking a villa online, use reputable rental websites such as www.ownersdirect.co.uk or www.holidaylettings.co.uk and make sure you speak with the owner – a quick telephone call is all it needs. You'd be surprised how many people book accommodation with one email then transfer up to £4000 without further ado. Most of the time you'll be dealing with bona fide owners but it's not worth taking the risk.
2. It's also worth striking up a rapport with the owner – this way you may be able to negotiate an earlier check-in or later check-out time. You can also ask more detailed questions and get a feel for the benefits of the location and its facilities. You can also ask the owner advice on favourite restaurants and recommendations for that all important nightcap!
3. Decide whether it's an apartment you really want or a private villa. Some apartments can still be private but the pool will be shared with some other apartments. Many people prefer the social aspects of this rather than having a private pool but many prefer the privacy too –especially if you're travelling as a couple and don't want children around. It's also worth checking how many other properties share the pool as you don't want to be struggling for a sunbed early in the morning.
4. If the property owner is booking your airport transfer then check the cost of this – it shouldn't be a profit-making service. It's worth asking the question as it's good to know it's taken care of. Make sure you have all contact details to hand for your arrival in case of any delays etc.
5. When establishing your price, check if this includes everything like air conditioning
and Wi-Fi.
6. Location is key to a successful holiday stay. If your chosen property is too far to walk to from the town or roads are a bit rocky then you will need to factor in car hire or taxis to your overall holiday price. Ask the exact location and walking distances and if it is easily located in the dark.
7. Check the security. It's easy to be blasé when you're on holiday but it's sensible to check if there are safes available and if the property benefits from a security alarm or additional locks.
8. If travelling with children, check the ease of pool access as you will need to have peace of mind whilst in your accommodation. Also check on pool depths, shallow ends and, if necessary, baby pools.
9. Make sure the property owners give you their full contact details for the UK in case you need to reach them urgently. Also get the contact information of the property managers or whoever is going to meet and greet you on arrival. You should have this before you depart so if necessary you can contact them in an emergency.
10. Finally, a word about money: Ask the owner whether it's best to take currency or change it there. Also, ask where the best rates are given and how far that is. If you can make your money last longer, you can start thinking about next year!
Sue represents a hand-picked collection of stunning properties in the heart of Kalkan in Turkey. Her company, Kalkan Magic, offers a range of luxury properties – from stunning apartments with picture perfect views on exclusive developments to stylish and spacious villas boasting panoramic sea vistas.
To find out more, visit the website, or follow Kalkan Magic on Twitter.
Booking a villa in Turkey? Compare best turkish lira exchange rates – On 11th March £1 buys 2.6275 Turkish Lirs
Pictured above is the view from Kalkan Magic's Sahane property's private rooftoop terrace. Credit: Kalkan Magic