Of monoliths & mystery: The allure of Easter Island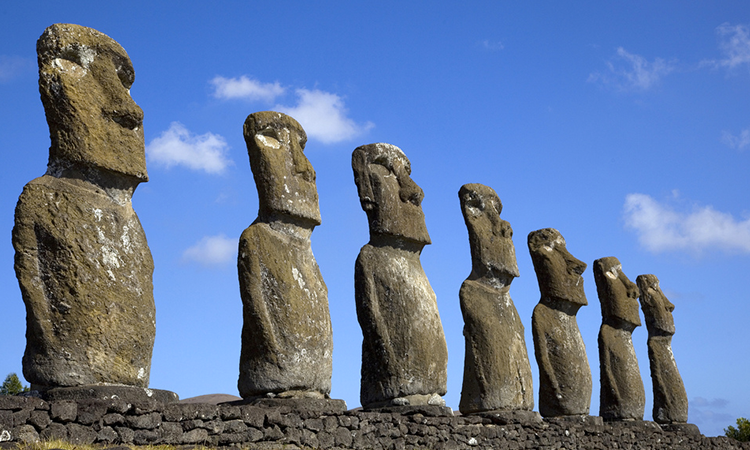 It's but a tiny speck of volcanic rock in the middle of the Pacific Ocean but, just a five-hour flight from its governing country of Chile, and slightly less from Tahiti, Easter Island has held tourists' imaginations captive for years.
Known as 'Rapa Nui' by the locals – who, to a large extent, still oversee the island's tourism activity – the island is, in fact, a great pit stop when travelling the South Pacific and holds plenty of allure to warrant a four or five-night stay.
It is, in fact, the perfect haven for adventure travellers looking for new and exciting challenges – which present themselves, on the island, in the form of trekking, biking, cruising, sailing and wild swimming in the warm Pacific.
Needless to say, Moai (or the monolithic human figures which date back to between 1250 and 1500BC) are the main attraction – comprising hundreds of brooding – almost sinister – stone statues reminiscent of a Pink Floyd album cover.
But that's not all there is to see. Check out some of our other suggested activities:
Ballet Kari Kari – this ballet is unlike any other you've seen before and culminates in 90 minutes of traditional Polynesian dance to the Easter Island beat. The show is staged three times a week in Hanga Roa and there's a great seafood restaurant just down the road.
Rano Kau – hiking to the peak of this 400m former volcano is a must for Munro and other mountain baggers, who won't be disappointed with the panoramic views it offers of the South Pacific. Only from here can you get a true grasp on just how small and isolated this volcanic island is.
Anakena Beach – for wild swimming, Anakena Beach is THE one. Like a little Treasure Island, the sandy beach with its few palm trees is very pretty and again, being there, really hits home just how desolate Easter Island is. Perfect for living out any shipwrecked fantasies!
Orongo – this lake-filled crater, which was once the preferred site of the infamous Bird Man cult of the 16 and 1700's, is a sight to behold and a joy to walk round. It gives yet another insight into the history of the island and there are more great views from its peak.
In short, the island is pretty and steeped in ancient mythology, cult legends and mystery – and there are more hotels offering round-the-year accommodation than you might think.
It might not be a dream destination, but if you're in the vicinity of the South Pacific, it's well worth checking out.
Picture credit: www.wikitravel.org