Great Days Out in the UK: Our Summer Top 5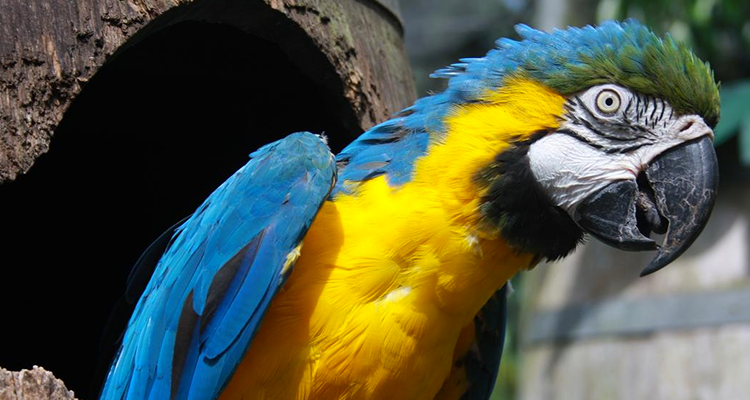 If you're looking for somewhere to take the kids that will really up the ante, try our round-up of spectacular days out that won't break the bank but could mean your most magical summer yet:
1) Cracking Days Out at Birdworld
Birdworld at Alice Holt Forest is one of the largest bird parks in the UK and rumour has it that it's also home to some cheeky goats, which are more than happy to entertain the kids as you all meander through their magical world, which includes other equally animated characters. Afterwards, you can visit the penguins, owls and parrots before checking out the park's other two attractions: Jenny Wren Farm and Underwater World. You might even be lucky enough to handle some of the smaller animals and throw a penguin a fish or two.
2) Cruise under Scotland's most iconic bridges on Maid of the Forth
Hop aboard the Maid of the Forth in South Queensferry for a 90-minute sailing which will leave you and the kids breathless for more. This sightseeing boat tour will take you round Inchcomb Island in either its heated saloon or open-deck where you're likely to spot Grey Seals, Porpoises and Puffins as your narrator talks you through the area's history. It's a great day out for all the family and, what's more, there's even a bar on board – good news for adults too!
3) Caving in the Cotswolds
Take your family out of its comfort zone and try caving at Clearwell Caves near Coleford. You won't regret donning a mining helmet as you plunge into ancient abandoned workings at a seriously deep level. Expect to crawl, walk and climb through a series of underground tunnels 200ft below ground as you discover 40 years' worth of natural mining features. It's a great experience for the intrepid but, be warned, if you're claustrophobic or have recently watched The Descent it's best to steer clear.
4) Llama Trekking in Northamptonshire
Pony trekking is such old hat. Instead, try llama trekking! Guide your own personal llama for the day through the beautiful English countryside for an experience never to be forgotten. It's a great option if you have elderly people or particularly young children in tow because these animals walk at a leisurely pace of about two miles an hour. There are lots of different days out available, including a picnic option. But the great thing is that it's a superb chance to learn more about these amazing animals and how they're becoming a popular choice as countryside trekking companions.
5) Enter The Enchanted Forest
It might not open until October 5, but the Enchanted Forest in Faskally Wood, Scotland, is definitely one trip to pencil into your diary. This is sensory overload at its most beautiful – a sound and light show in the heart of the Perthshire countryside, which will restore your faith in magic. This attraction clocked up more than 25,000 visitors last year – which is testament to its wonder. But it's only open for a limited time in Autumn (until October 27) so book your tickets now.