Top 10 Family Friendly Blogs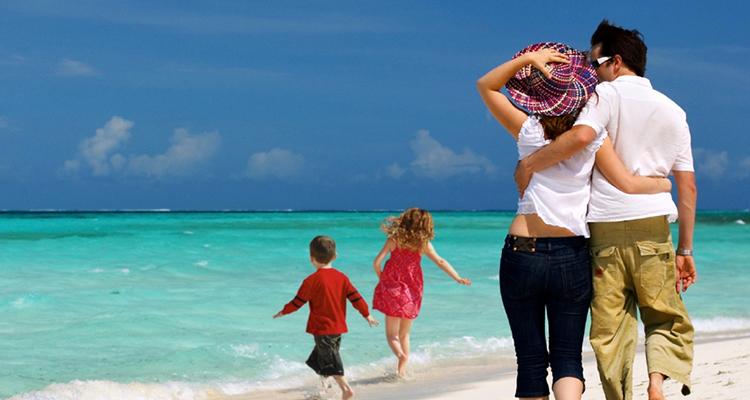 Welcome to the sixth round of the MyTravelMoney.co.uk Travel Blog Awards!
The awards in this category are probably the most coveted of all as we all know how competitive parents can be! Well done to all our finalists and, in particular, Take The Family, Netmums and Go! Travel, which have won gold, silver and bronze respectively – no easy feat in this heat!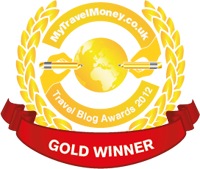 1) Take The Family – found tweeting @Takethefamily
Take The Family is our gold winner for being such a great resource to tap into when it comes to travelling with kids. It's jam-packed with genuinely useful advice, with well-written posts and features from authorative guest bloggers. Some of our favourites are entitled 'Empowering kids to travel' and 'Top 10 tips for holidaying on a budget'. We say: 'keep up the good work'!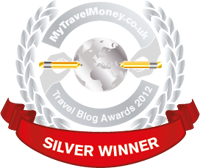 2) Netmums – found tweeting @Netmums
Netmums isn't really a travel blog but rather a one-stop-shop for mums on the ball – with its forums, advice, competitions and more. It gets our silver award today for its fantastic holiday section and blog which dishes out great hints and tips for travelling with children.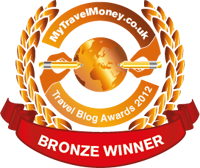 3) Go! Travel – found tweeting @HomeAwayUK
If you want to find out what to do along the Dorset coast with kids in tow, or attractions in Wallander County, then this blog nails it. The reason it wins our bronze award, however, is for sponsoring the Best Family Travel Blog category of this year's MAD (Mum and Dad) Blog Awards. Good stuff, Go!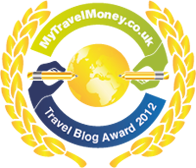 4) Career Traveller – found tweeting @careertraveller
This blog is like a pick and mix of great travel observations and hotel reviews – described in such a way that can't help but inspire. We particularly love the review of Legoland Windsor and the stunning photography of Cornwall and surrounding areas.
5) Have a Lovely Time – found tweeting @Alovelytime
Have a Lovely Time casts a ray of sunshine as soon as you open the page. It's bright and cheery with no end of fab features, news and giveaways – and that's why it gets the thumbs up from us. Check it out, you won't be disappointed.
6) It's a Small World After All – found tweeting @vwallop
The Wallop family have just returned from a whistle-stop tour around the world after capturing every moment in their blog, which details how they took their kids out of school for nine months to go travelling on a budget. It's a great read and no wonder it's also been shortlisted in the Best Family Travel Blog category of the MAD Blog Awards.
7) Tots to Travel Blog – found tweeting @TotstoTravel
Tots to Travel is a family friendly UK holiday company, which has been featured in The Times, Junior, Parenting & Pregnancy and on itv.com and the BBC, so the blog isn't entirely independent but it does give a good indication of what various destinations are like for kids, along with prizes, hints, tips and practical advice – with a few shameless plugs for its properties thrown in for good measure. It's definitely worth a read – particularly if you're still planning your summer holidays.
8) Wandalust
This blog is a bit mysterious but a great source of travel information nonetheless. It's author remains anonymous as does (or so it seems) its Twitter handle but we can't help but praise its well-penned posts, many of which seem to centre on European apartment rentals – great for self catering holidays with kids. There are a whole host of other sections too and you'll find some great advice on travelling as a family.
9) Jenography – found tweeting @jhowze
This blog by Jennifer Howze, former Alpha Mummy blogger at The Times and co-founder of Britmums, is a great reference point for parents looking for UK days out and holiday inspiration. Travel writer and journalist Jen specialises in lifestyle and parenting so you're guaranteed a good read – and she's also been shortlisted in The MADs.
10) Mummy Travels – found tweeting @cathywinston
Mum-to-be Cathy Winston poses the question 'can you really keep travelling with kids in tow?' and, lucky for us, the answer is 'yes'! Cathy, who's been published in the likes of National Geographic Traveller and The Independent, is another mummy blogger who's been shortlisted in the Parentdish-sponsored MAD Blog Awards. Good luck, we say – with both the blog award and the bump!
Remember, if you'd like your blog to be considered for the next round of MyTravelMoney.co.uk Travel Blog Awards, just drop our PR & Community Manager a line at [email protected]