Top 10 Cruise Travel Blogs Celebrated!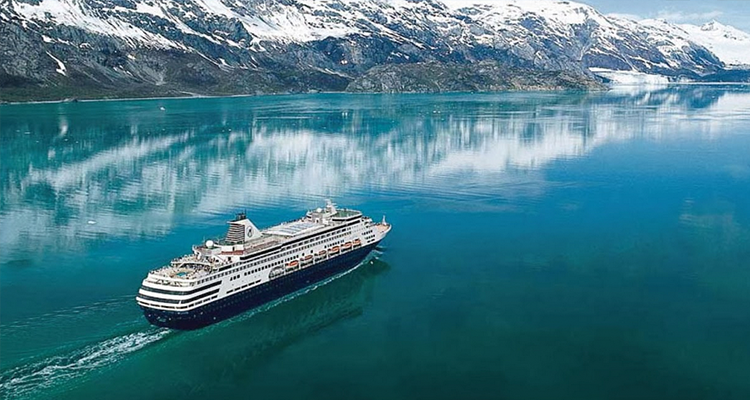 Welcome to the next instalment of the MyTravelMoney.co.uk Travel Blog Awards, in which we're celebrating the Top 10 Cruise Travel Blogs.
We found ourselves all at sea with this one as there are so many fantastic blogs in this category. But we've picked our favourites nevertheless and hope you'll enjoy checking them out as much as we did. The expert bloggers listed below are so good they now have the entire MyTravelMoney.co.uk team saving up for a cruise!
Congratulations to all our winners and finalists and, in particular, The Cruise Blog, Cruises From The UK and Tom's Cruise Blog – which have landed Gold, Silver and Bronze respectively.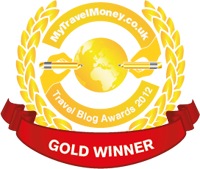 1) The Cruise Blog – found tweeting @JaneArcherUK
This fantastic blog is penned by leading UK cruise journalist and enthusiast Jane Archer, who has written for the likes of Travel Weekly, Cruise Trade News and Selling Cruising. She's also a Daily Telegraph Travel columnist and will be speaking at this year's Daily Telegraph Cruise Show in London, Birmingham and Glasgow. Her in-depth knowledge of cruising and indeed her ability to produce brilliant copy shine through in this well presented blog which is currently offering a free download of Travel & Cruise Magazine for every visitor. Congratulations, Jane, you've struck Gold!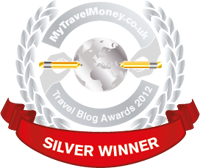 2) Cruises From The UK – found tweeting @CFTUK
This blog is our Silver winner and another bookmarked favourite – keeping readers up-to-date with what's happening in the cruise industry, including who's sailing where, who's winning what and which ports are diversifying. The blog is part of the larger website where you can search for cruise holidays leaving from the UK but what's great is that it's still unbiased and impartial. Hats off to the Cruises From The UK team for including cruise facts, news and the most comprehensive information on UK cruise terminals on the web.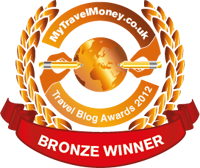 3) Tom's Cruise Blog
No, not Tom Cruise's Blog but Tom's Cruise Blog! Meet 60-something-year-old Tom, who's married to Val and developed a penchant for cruising in 2005 and, after many trips at sea, went on a special 35-year anniversary voyage in 2010 which really helped to seal the deal. Tom's blog is a very personal account of the couple's cruising experiences which you can't help but fall in love with. It's highly informative for anyone considering a similar trip and even has a resources page where you can find links to other cruise-related info. We can't get enough! But sadly, we're not sure if he's in the Twittersphere because we couldn't find a handle yet he's landed our Bronze award all the same.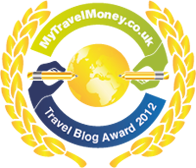 4) Captain Greybeard – found tweeting @CaptGreybeard
Captain Greybeard, aka John Honeywell – a self-confessed cruiseaholic, was a finalist in our Best Blogs for Travel Advice category but we just had to honour him again in this very fitting category as he really is the ultimate cruise expert. If you've seen his blog, he really needs no introduction – and that's why he's landed our Finalist award. Find him blogging over at The Mirror online for a chance to vote in the 2012 Cruise Awards and win a holiday.
5) Cruise Critic – found tweeting @CruiseCritic
For cruise news and reviews, visit Cruise Critic where you'll find a surprising mix of short posts seasoned with a touch of humour. 'The sunlounger race: Why do the Germans get there first?' post really tickled us – as did the competition to win a 'How to make towel animals' DVD. Here, you'll also find a great review on three apps for exploring port on your own and we love the great photos of some truly beautiful cruise liners.
6) Cruising World: The Cruising Blogs – found tweeting @cruisingworld
The Cruising Blogs are brought to us by Cruising World magazine from the Bonnier Marine Group Network and are among our favourites because they're by different writers with a passion for sailboats as well as cruising. If you're a lover of all things nautical and are interested in the finer details like sizes of engine, how many knots etc then this blog will be right up your street – or waterway, should we say?
7) Cruise
This site sure does pack a lot in and can be a bit sore on the eyes until you adjust to the information overload that's going on but, once you do, you'll love this site as much as we do. You can read more than 30,000 individual and unbiased reviews from real cruisers, track down your next holiday and read hoards of cruise guides. Not a blog as such – but a great review site.
8) James Cusick's Blog
Follow James Cusick, Executive Purser on board Aurora, as he travels around the globe working on cruise ships for P&O for an insider's take on what's impressive and what's not. Although James features the P&O Twitter feed on the landing page, the views are entirely his own on this very personal weblog and not those of the cruise operator. James gives some great insights into the inner workings of large cruise liners as he describes his job in great detail and the features of different ships. A great read, but we couldn't track him down on Twitter – only P&O.
9) Choosing Cruising
This blog might not look as fancy as the rest but there's literally loads of information to be gleaned from this fantastic site which not only has a blog, but brings you the latest cruise offers and has great advice for adventurers, singles and those looking for a themed holiday. Blog posts are short and to the point relating to cruise news and mean you can have a ten-minute read and be completely clued up about the latest comings, goings and developments in the cruise world. Sadly, we couldn't find these prolific bloggers on Twitter.
10) Choose to Cruise
Choose to Cruise is a nice and simple, magazine-style blog which carries all the latest cruise news from the likes of P&O and Oceania Cruises. There are great, informative posts, special offers, photos, videos and reviews for UK-based travellers with a passion for cruising. Again, we couldn't find a Twitter handle to share – which is the only thing that lets it down. But we love the professional photography which really 'wet's' our appetite for cruising. See what we did there?!
All our winners and finalists are invited to download their relevant badges of honour here to showcase their blogging achievements.
For technical help, or to request that your blog be considered for the next round of MyTravelMoney.co.uk Travel Blog Awards, contact [email protected]