Holiday ideas: Five walled cities with the 'wow' factor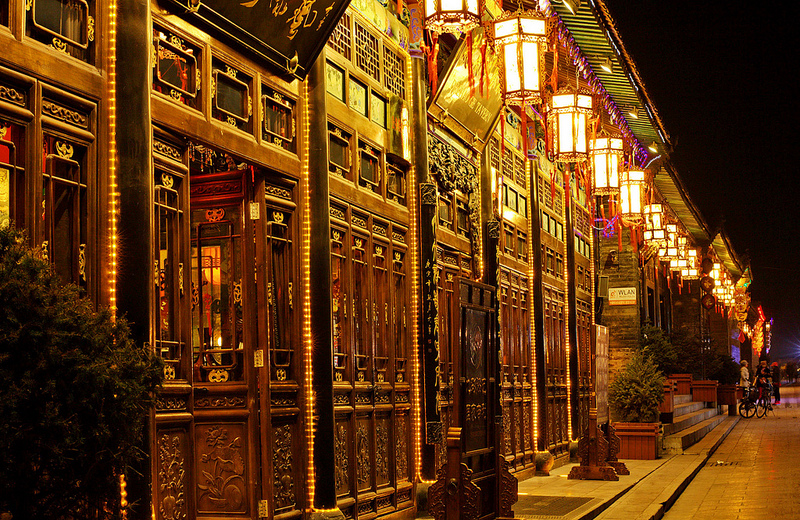 If you're looking for a cultural break this spring rather than sun, sea and sand, we think we have just the ticket.
Check out our five favourite walled cities with the 'wow' factor:
Pingyao – China
Far from the hustle and bustle of the likes of Shanghai and Beijing lies Pingyao county in the Shanxi Province in the North of China – a more traditional part of the country. Here you'll find the small city of Pingyao – world renowned for its surrounding ancient wall which is remarkably well preserved. The city itself hasn't really changed in the last 300 years and only the southern part of the wall has been reconstructed after its collapse in 2004. With its impressive six main gates and 72 watchtowers, the wall is one of the best preserved in the world and is certainly a sight to behold. From the top of the wall, you can get a great birds-eye view of the city and its traditional architecture – worlds away from the skyscrapers of China's metropolitan capital. Over the last few years, it's become increasingly popular with tourists looking to get a feel for the country's original charm and thanks, in part, to its large number of hotels.
Best Chinese Yuan Rates – 8.960 (11 March 2013)
Toledo – Spain
Toledo, in central Spain, probably isn't one of the first Mediterranean destinations which springs to mind when considering a spring or summer holiday but overlook it at your peril. The city's history dates back to the Bronze Age and to Roman times when it was one of the former capitals of the Spanish Empire and, as such, is steeped in history. Its Empire days ended circa the mid 1500s when the royal court moved to Madrid but it's remained awash with cultural heritage and stunning architecture. Some might even say this walled city contains the heart of Spanish history – and they'd probably be right. Surrounded by the River Tajo and contained within medieval walls, Toledo was named a UNESCO World Heritage Site in 1986 given its former Empire status. At just 70km from Madrid, it makes for a great detour when touring this part of Spain.
Best Euro Exchange Rate – 1.1325 (11 March 2013)
Jerusalem – Israel
We're pretty sure we don't need to give Jerusalem an introduction but we will anyway. In short, Jerusalem is a holy city for many people – namely three faiths: Judaism, Christianity and Islam. It's the capital of – and largest city in – Israel, where the past (which dates back to the first century) co-habits easily with a more modern present, comprising high rise offices and skyscraper apartments. The walled part of the city, whose protective stone wall was rebuilt in the 16th century, is now known as the 'Old City' and is divided into four parts: The Armenian, Christian, Jewish and Muslim Quarters. Needless to say, it's a fascinating ancient city (or at least parts of it are ancient) to explore whether you're religious or not and, these days, is a popular day trip from Egypt or cruises along the Red Sea.
Best Israeli Shekel Rates – 5.3190 (11 March 2013)
Itchan Kala – Uzbekistan
A trip to Khiva in Uzbekistan will have you thinking you've stepped straight into an old Turkish Delight ad because, despite being a former part of the Soviet Union, its fortress walls surrounding the inner town of Itchan Kala definitely conjure up images of a certain Eastern promise. The rectangular wall, with its sun-dried brick and four main gates at opposite ends, is postcard perfect despite being destroyed several times. Of course, it's been rebuilt over the years and does well to compliment the town's numerous 18th and 19th century monuments and historic houses. The country itself has an interesting history and, believe it or not, the fourth largest gold deposits in the world.
Carcassonne – France
The romantic French city of Carcassonne is the largest walled city in Europe and, incidentally, where parts of the 1991 blockbuster Robin Hood: Prince of Thieves (and THAT Bryan Adams video whose soundtrack stayed at number 1 for 16 weeks) was filmed. Its defensive wall has been well preserved after being carefully constructed over a long period of time, during which it housed the Catholic Inquisition, which leaves its own legacy with the 'Inquisition Tower' still described as such today. Not only is the medieval walled city beautiful but the surrounding area is too and a major tourist draw.
Pictured above is Carcassonne. Credit: Holiday France Monthly