0% Commission Travel Money. I'm Out!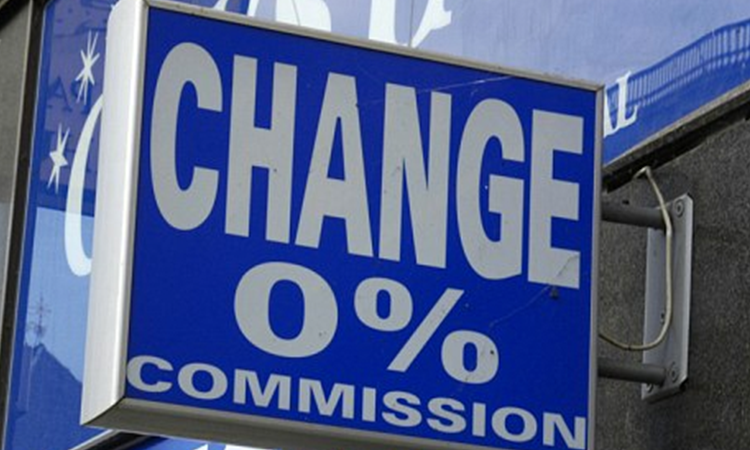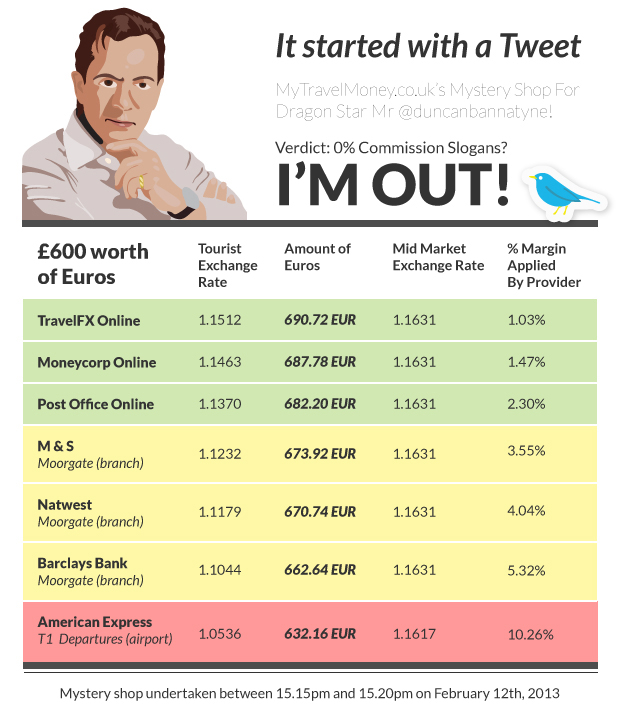 Share
An Open Invitation To Mr. Duncan Bannatyne!
Re: Twitter Petition to @oftgov: Investigate travel money marketing to ensure suppliers visibly state 'We make money from currency exchange'
Hey Duncan.
It's been called 'the biggest travel money con.' It's got to stop.
I'm so excited you feel as passionate about exchange rate margins and the myth of 0% commission as we do! Whilst not the sexiest subject in the world, it costs Brits many millions unnecessarily every year.
On twitter, you wrote '' exactly my point, well put'' in response to our assertion that 0% travel money commission is pure marketing guff. I'd like to go one stage further and invite you to join us in making suppliers state ' We make money from currency exchange.'
Let's join forces with a Twitter based petition.
After all, that's where we met!
@duncanbannatyne our MD @dan_currency has rushed out to banks in Old St to check out sell rates and cross compare. Be with you shortly

— MyTravelMoney.co.uk (@MyTravelMoneyUK) February 12, 2013
@mytravelmoneyuk I look forward to seeing that

— Duncan Bannatyne (@DuncanBannatyne) February 12, 2013
As we all know, travel money companies make profit by applying, an often hefty margin to the 'real exchange rate.' Unfortunately, our recent in-house survey showed a staggering 65% of UK holidaymakers believe 0% commission means free travel money. Scary.
The whole industry needs to move from opaqueness to transparency. We want to be at the forefront of this.
We've never met, but we're huge fans of yours at MyTravelMoney towers. We're a young, ambitious and energetic startup who wants to educate the nation that good travel money deals are out there. Our hunger matched with your business acumen, clout and reach. We would make a dream team!
I'd love to discuss this issue more with you, and would really love it if you supported our petition. This issue needs to be revisited with the OFT (Office Fair Trading) ASAP and travel money suppliers need to re-think their marketing tactics.
Come join us in our fight for more transparency in the world of travel money. Let's make travel money companies visibly state: " We make money from currency exchange."
Feel free to sign the petition here:
Yours truly,
Daniel Abrahams & Stevan Litobac
Co-Founders, MyTravelMoney.co.uk
Dan Abrahams on Google +