What is Dynamic Currency Conversion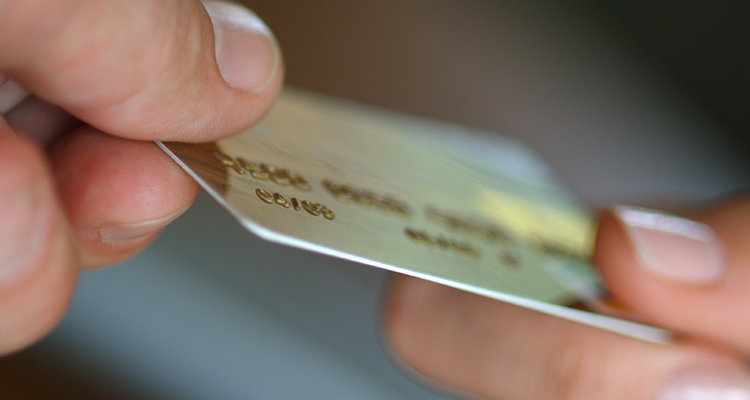 In today's episode of MyTravelMoney TV, we'll look at one of the greatest overseas travel ripoffs: Dynamic Currency Conversion. Whether you are spending euros or australian dollars abroad, don't get conned by overseas restauranteurs or services providers offering you the choice on whether to 'pay in pounds OR local currency.'
Check out how you can avoid the pitfalls of 'dynamic currency conversion' & beat these cheeky overseas merchants. Say NO to dynamic currency conversion!

Good morning everyone and welcome to yet another edition of MyTravelMoney.co.uk TV. Today, we're going to look at one of the greatest overseas travel ripoffs: namely 'DYNAMIC CURRENCY CONVERSION.' It's a sneaky tactic adopted by millions of overseas restaurants and retail outlets that is costing Brits abroad time and time again. The good news is, we'll show you today how to avoid this unnecessary rip-off.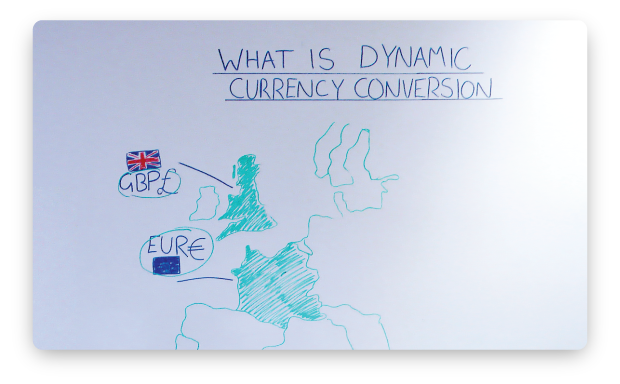 So, what is dynamic currency conversion?
Whether you are at a Spanish tapas bar or paying for a train ticket in Paris, have you ever been given the choice: ''Would you like to pay in British Pounds or Euros?'' Even more mischeviously, cash machines proudly broadcast the fact that they'll offer 0% commission if you withdraw in pounds.
On the face of it, this seems like a lovely gesture by the retailer or atm. Perfect currency rates, why not hey! Wrong! Choice in this case is not good and could end up costing you up to 6% + on the purchase amount.
Always, Always Choose To Pay In The Local Currency.
When you choose to pay in the currency of the country you are visiting, your bank at home or the credit card company (Visa or Mastercard) will apply almost perfect exchange rate plus a small percentage load fee.
However, when you opt to 'pay in pounds' you are pretty much giving free reign for the restaurant's bank or in the case of ATM withdrawals, the foreign bank to decide the exchange rate and perform the currency conversion for you. And wow, from our research, they will go to town and bank with an exchange rate from hell!! Choosing to pay in pounds can push the real cost of conversion up to 6% +. The only possible benefit it has it show you on the screen the cost of the purchase in your familiar currency, but this shouldn't be enough to sway what will essentially be a terrible foreign exchange transaction
In short, SAY NO to Dynamic Currency Conversion!
To conclude, I would argue that ''dynamic currency conversion'' should not be allowed. Giving the customers a choice is at best slightly mischievous and at worst, downright deceptive and a shameful money grab.
So, how can I keep in the loop on exchange rate markups & outwit the dynamic currency conversion sharks?
Quite simply, download a currency converter app from the iTunes store – there are hundreds of them. We recommend MyTravel – Travel Buddy.
Next time you are in a store or restaurant and given the choice to pay in 'home currency or foreign currency'' – whip out your app and enter the amount you want to be charged in local currency. For example, if you are from the UK and in the USA, enter the dollar value being charged to see the true cost in british pounds at perfect exchange rates. Now, the cost in pounds will be greater as you'll never achieve mid-market exchange rates on your card. However, by opting to pay in dollars (in this scenario) you will save between 3-6 %, outwit the devilish merchants, keep in the loop via your app & all up, you'll win.
So, remember – always always pay in the local currency to avoid the pitfall of dynamic currency conversion.
Daniel Abrahams on Google +