How to tour the Greek Acropolis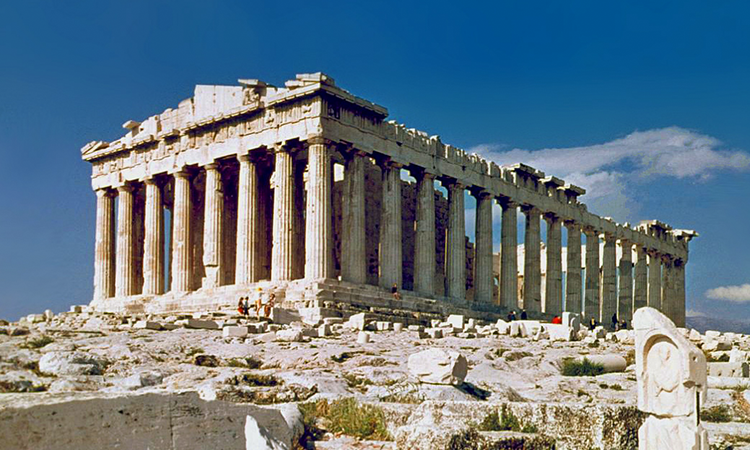 No visit to Athens is complete without a trip to the Acropolis, where tourists can step back in time to the 6th century BCE. Ancient home of the temple to Athena Polias (Protectress of the City), the three hectare flat topped rock soars nearly 500 feet above sea level. Remains of the Parthenon are found in the very center of the rock, while to the South you will find the outdoor Theatre of Dionysus, god of winemaking and grape harvest, as well as ritual madness – also known by his Roman name, Bacchus. The Erechtheum, which at one time housed the tomb of king Erechtheus is to the East. Nearby are the ruins of the Theatre of Herodes Atticus, a 5,000 seat venue for outdoor entertainment built in 161 AD.
Detailed history and archeological artifacts are housed in the modern Acropolis Museum, which can be found on the southern side of the Acropolis. With a collection of almost 4,000 treasures, the building replaces a smaller structure dating back to 1874, which could no longer hold the expanding assortment of priceless relics. Permanent displays include the Gallery of the Slopes of the Acropolis, featuring a transparent floor and objects found on the Acropolis that were once used by Athenians in their daily activities. In the Parthenon Gallery, understand the temple's history, and examine the roots of democracy as it existed in the 5th century BCE. Items recovered from the other Acropolis ruins are found in the exhibit Propylaia, Athena Nike, Erechtheion. Periodic temporary exhibitions, such as the recent Pericles, Son of Xanthippos, are occasionally offered to add richness and depth to your appreciation of the rest of the museum.
The museum is open to visitors every day except Monday, for a small 5 euro admission fee. Though it is open 8 am – 8 pm, try to plan your visit between 9:30 am – 5 pm to enjoy the staff archeologists who stand at the ready to answer all of your questions. You won't regret stopping for a quick snack at the Café that overlooks the ongoing archeological excavation. For hardier fare, try the full service restaurant, and enjoy a full panoramic view of the entire Acropolis.
When you prepare to step back in time at the Greek Acropolis, stop by MyTravelMoney.co.uk, where you can buy euros online