Literary London – Novel Destinations for Book Lovers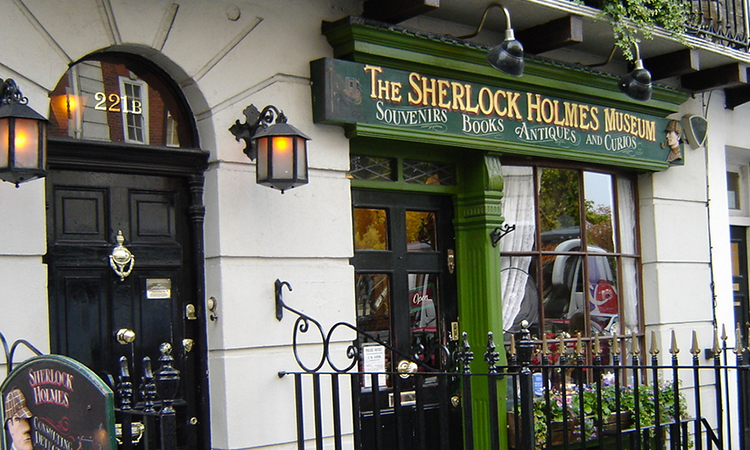 London's Royal Family draws scores of visitors every year, with guests visiting Buckingham Palace and Westminster Abbey for a glimpse of life as a monarch. However, book lovers know that the real attractions are the literary giants that walked the city's streets. See the London home where Charles Dickens wrote his classic tales of Oliver Twist and the Pickwick Papers. Stroll through the rooms where Sherlock Holmes said, "It's elementary, my dear Watson," and tour the train station where Harry Potter's life changed forever.
The Sherlock Holmes Museum
Sir Arthur Conan Doyle's beloved detective, Sherlock Holmes, resided at 221B Baker Street for 23 years, solving the most complex mysteries of the day through logical analysis. His clearheaded, methodical approach still captures the imagination of mystery buffs today. In Holmes' time, Baker Street was a in a high-class residential area, though fans will be interested to note that the numbers only went up to 100 when Sir Doyle created his famous tales. Visitors to the Sherlock Holmes Museum can enjoy historically accurate furnishings that mirror the descriptions found in the classic stories. Wax figures add to the authenticity of the experience, as guests examine the large collection of Holmes artifacts and memorabilia.
Platform 9 ¾ at Harry Potter's Kings Cross Station
Though muggles might not be able to pass through to Platform 9 ¾, where J.K. Rowling's boy wizard caught the Hogwarts Express, they can still see where the action took place. King's Cross station figures prominently in the story's final installment, and fans have flocked to see where scenes from the series were filmed. A permanent display features a luggage trolley that didn't make it all the way through the wall. Photographs are encouraged, and visitors can take home a personal souvenir of the place where the adventure began.
Charles Dickens' House, Camden, London
The years Charles Dickens spent living in this London home brought us some of his greatest works. From The Pickwick Papers to Oliver Twist, characters that shaped our culture were born here. Guests can tour the rooms where Dickens wrote deep into the night, and they can see the most significant artifacts of his life, including rare editions, original furniture, manuscripts, and paintings. A stop at the Charles Dickens' House on 48 Doughty Street is a must for all Dickens admirers.
If a staycation is on the agenda, there is no need to buy currency. However, if you are looking for a cultural trip overseas, compare travel money options at MyTravelMoney.co.uk.