Top Three Must-See Sights in Beijing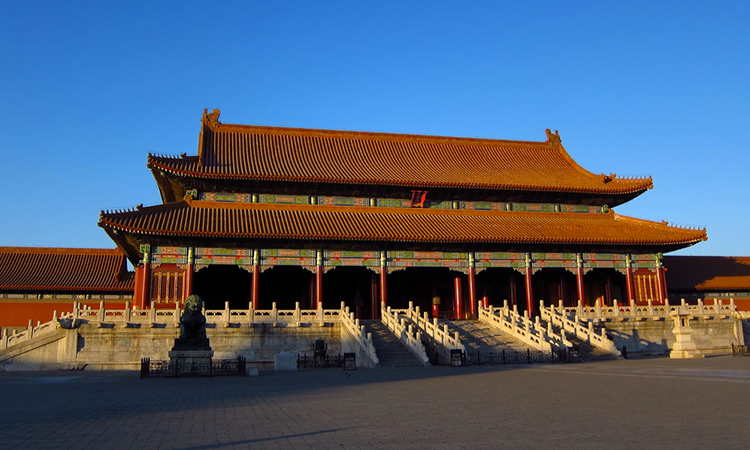 The Chinese capital city, Beijing, boasts ancient significance as home to some of the earliest human ancestors, Homo erectus, more than 230,000 years ago. A major site in Chinese history, it plays a part in nearly every significant Chinese event on record. No place in China offers better understanding of the artistic and cultural influences on the Chinese way of life, and no trip to China is complete without a stop here. Three main locations offer the best glimpse into the past of this earliest civilization.
Tiananmen Square – Gate of Heavenly Peace
Though Tiananmen Square is now connected with the violent student demonstrations of 1989, as the translated name suggests, it was originally intended as a peaceful gathering place. As the third largest city square in the world, Tiananmen has seen some of China's most momentous occasions, memorialized by the Museum of the Chinese Revolution and the Museum of Chinese History, as well as Chairman Mao's Memorial Hall lining the streets alongside. As you walk through, pause to take in the view in every direction, and marvel that you are standing in the same place where wars were fought and emperors ruled for hundreds of years.
The Forbidden City
Just beyond Tiananmen Square is the Forbidden City, home to emperors and their families for nearly 500 years, until 1911 when the last emperor was overthrown. Named for the fact that entry was forbidden except for those invited on imperial business, the complex houses such structures as the Golden Water Bridges and the Gate of Supreme Harmony. Often called the culmination of 2,000 years of Chinese architecture, the site is credited as the main influence on Chinese architecture for all periods forward. Visitors can pass over the surrounding moat to see the major ceremonial pavilions, the emperor's bedroom, and even the quarters of the imperial concubines.
The Great Wall – 3,700 miles of Protection
First built to protect Chinese states from each other, then later used as a barrier against outside invaders, the Great Wall of China was created over the course of 2,000 years, and encompasses 3,700 miles of stone barricade. Sightseers can climb the wall via an access point approximately 45 minutes northwest of Beijing's city center. This area was once heavily guarded as the main defense for Beijing and rises to a height of 26 feet. Tickets are required for entry, and those who wish to avoid crowds should choose the steeper left side.
Before visiting the top three must-see sights in Beijing, visit MyTravelMoney.co.uk and buy chinese yuan online.