Is cruising fun for young adults?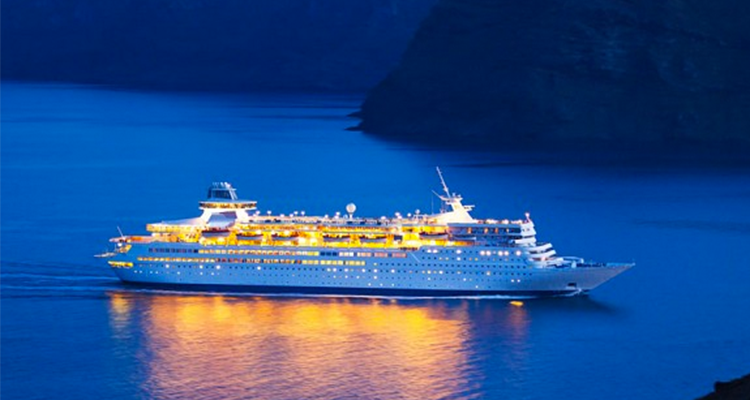 Daniel Abrahams, Co-Founder of MyTravelMoney.co.uk recently boarded the Queen Mary 2 in New York for a 12 night Christmas cruise with his family around the Caribbean. Dan explains all.
Is cruising fun for young adults?
The £32 billion dollar cruise industry attracts many unfair and old school stereotypes. 18-30 year olds often have visions of cruising as a place packed full of silver surfers that are 'so over backpacking' and prefer to trot from island to island in more sophisticated style. So, could a 25 year old single guy from London really have a fun time on board this iconic Cunard vessel? Can cruising be a barrel of laughs for young adults too? You bet.
In short, cruising on the Queen Mary 2 around the Caribbean was an incredible experience. For sure, there was no Ibiza madness. However, from partying on the high seas with a classy, intimate young crowd to sipping champagne with new friends at sailaway parties, there was definitely a lot of action.
Below, I round up the top 10 things I absolutely loved as a young adult cruising on my Caribbean fiesta voyage on board the Queen Mary 2.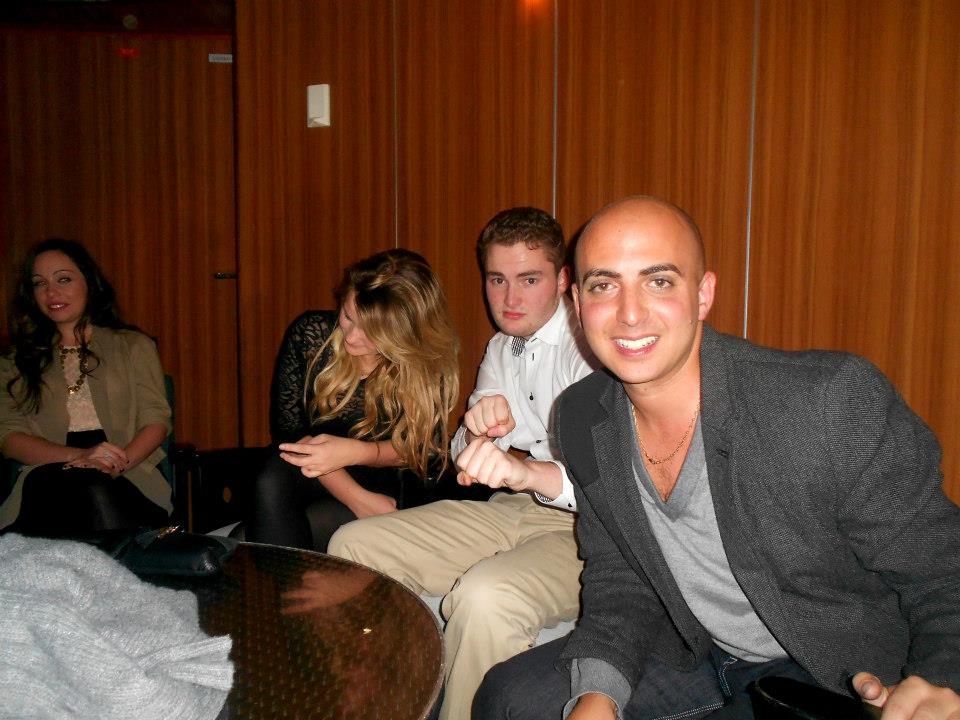 Young Person On Board The Queen Mary 2 Xmas Caribbean Cruise: The Highlights.
Having a Butler was very cool
I stayed in a QM2 Q4 Penthouse suite, which meant I was entitled to a butler and access to eat in the flagship Queens Grill restaurant. My butler (yes, that's right – a personal butler!) from Spain , Andres, was a real gentleman. From taking my laundry to serving canapés at 6pm every night, I lived like a king for 12 days and it was welcome treat.
Great Blackjack and Craps Banter.
Disclaimer: I gamble only once a year and typically only on board cruise ships. What attracts me is the fun, club like atmosphere at the tables. While playing craps ( a very sociable casino game), Francine the 60 something Cunard regular would often shout at me ' keep em warm, keep em warm.' And believe me, you don't want to mess with Francine when she asks you to hurry up and roll the dice. Hit lucky 8 and you'll be sure to hear a big roar go up! On the odd occasion I'd pull it off, I felt as popular as I did when I scored the winning goal for Highgate under 11's.
Days at sea
Our cruise had three consecutive days at Sea prior to arriving in the Carribean. With poor weather, cruising as a young person does have the potential to be rather boring. Luckily, on two of the sea days we were blessed with awesome weather so I spent most my time chilling by the pool and various sunbathing spots around the deck.
The ship is so big you do feel like you are on a floating hotel or city. With other young people on board, there was good banter in and around the Jacuzzi, Paddle Tennis Courts and numerous Pool Bars. People are generally super friendly and I'd often find myself having a good old fashioned chit chat with guests from all walks of life.
If you prefer to stay indoors, there are a raft of activities throughout the day. From napkin folding to educational lectures, you can go to town with on-board activities. Some are paid for , like wine or whisky tastings. Most are free. Unfortunately, I didn't manage to make bridge, line dancing or any of the post-dinner shows.
Sailaway & Deck Parties
I had great fun at sailaway parties. You can't beat an authentic Caribbean band and a nice glass of Champagne with new friends when leaving a picturesque island in paradise. The Veuve Cliquet pop up bar was busy every time we left port. At sailaway parties, the gentleman hosts were great viewing. It was intriguing (albeit slightly uncomfortable!) watching these characters strut their stuff and jump from wooing single lady to erm, single elderly lady!
QM2 Queens Grill Food
Whether you are 25, 40 or 80 on board a cruise ship, food is unquestionably one of the most important pleasures of your trip. Osman, the Maitre'D Hotel and head of the Queens Grill told our table we could order 'anything you like.' And boy we did. Infact, most nights we ordered off menu and nothing was ever too much trouble. It became pretty fun to think up our favourite dishes. From Chinese feasts to Indian night, we were well looked after.
From our own experience, the food was by and large simple yet delicious. At times, the food needed a little more seasoning, invention and razzmatazz. I'm probably nit picking! Outside of the Queens Grill, there is 24 hour food and soft drinks available at the Kings Court.
Golf Simulator
Golf simulators are not cheap and pretty hard to find. The chance to play a round at Pebble Beach on one of the colder day's at Sea for only $40 was a real pleasure. Okay, I shot 19 over par. Not the greatest round in the world. However, on a serious note, it set us up perfectly for the two rounds of Golf we played in St Kitts and St Lucia.
Meeting Weird & Wonderful Characters Of All Ages And Sizes
Cruising attracts so many weird and wonderful characters that will leave you reminiscing for years to come. The more you throw yourself into a cruise and make an effort to be sociable, the more fun you will have. On our QM2 Christmas cruise, we met some fascinating characters. My star pick was Larry the pony tailed hyponitst from Northamptonshire.
Atmosphere in G32 Nightclub.
Don't expect a party holiday ala Ibiza closing night. However, the atmosphere is absolutely far from tame. Every night seemed to have a different themed party and the bar areas really started to become crowded after midnight. The age range varied wildly on the dance floor and, unlike many other cruises I have been on, always seemed to have people dancing and having an awesome time.
My only criticism would be the layout of the club. In my opinion, it was poorly designed as the room is split in two between the bar and dance floor. There was no outdoor areas close by if you wanted to cool off and get some fresh air. The smaller sister ship Queen Victoria was designed a whole lot better, up on a high deck with outdoor space close by and a dance floor occupying the centre area of the club.
Hanging out with new friends post cruise in NYC
The beauty of a QM2 Christmas cruise is the good people and solid friendships you will no doubt make. I knew I must have made decent cruise buddies as 2 nights after we disembarked I was out and about in the East Village of New York partying again with a lovely group of girls I met on board. Having cruised a number of times in the past with different liners, this ship seemed far more conducive to making solid friends versus other types of land based holidays. On other ships, keeping in touch rarely extends beyond saying goodbye at disembarkation.
Concluding thoughts: Is cruising fun for young adults?
Absolutely. As a young adult cruising on the QM2, the key is approaching your voyage with the right mentality. If you expect the nightlife to be raucous ala summer season in Ibiza or St Tropez, forget it. You won't find a head banging, trance fuelled experience on board. Perhaps try Carnival or one of the bigger Royal Carribean ships.
If on the other hand you dive in and socialize, you will no doubt meet a fantastic bunch of people from across the world. As a young person, I promise you a voyage on the Queen Mary 2 is certainly worth a shot!
Happy Cruising!
Dan
Dan's Top 5 tips for seeking out a fun cruise:
#1 Good food & sociable atmosphere
Read reviews on cruise comparison websites. You'll be able to read tones of reviews and get good feedback to gauge the quality of food and type of atmosphere on board.
#2 Good weather
I personally find cruises for young adults are boring when the weather is crap. If napkin folding, bridge and line dancing doesn't float your boat (excuse the pun), cruising can be a little dull when venturing oudoor is not an option.
# 3 Longer than 7 nights
I'd imagine it'd be very difficult to truly unwind, relax and get to know people on a cruise properly for any less than 7 nights.
# 4 Decent size gym on board.
After all the food you eat all day, everyday, getting in a gym routing pays off. I had so much fun running around the ship, doing exercise sessions overlooking the Carribean Sea and it certainly made me feel less bad when I munched on that extra scone at afternoon tea
# 5 Balcony stateroom
One of my great pleasures when cruising is coming back to the cabin and relaxing on the balcony, overlooking the ocean.
So folks, what do you reckon? Am I mad and WAY too young for loving a good cruise? I'd love to hear all thoughts and feedback, all good and bad!
MyTravelMoney tip – Don't exchange currency at the Purser's Office!
Going on a cruise? Bureaus onboard at the Purser's office typically offer terrible exchange rates. If you need foreign currency, why not try our travel money comparison tool. It's totally free and we aggregate the best currency deals in the UK on a LIVE basis.
My Cruising Top 5!
Top 5 sites I use for finding cruise deals:
cruisecritic.com
cruise.co.uk
cruisecompare.co.uk
cruisemates.com
iglucruise.com
Top 5 cruise tweeters/ cruise bloggers I follow on Twitter:
@captgreybeard
@luxurycruiseco
@cruiselinefans
@garybembridge
@cruisedotco
Top 5 Cruise Liners I follow on twitter
@royalcarribean
@cunardline
@celebrityuk
@halcruises
@msc_cruisesuk
Top cruise chat on twitter
#cruisechat (Every Tuesday)
Questions or comments? You can follow me on twitter @dan_currency
Daniel Abrahams on Google +