Burns' Night – a worldwide celebration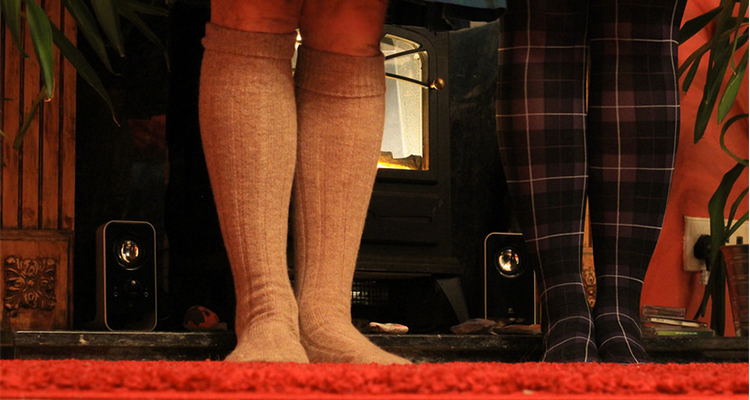 Tomorrow night is Burn's Night – a celebration of Scotland's bard, Robert Burns, who was famed for his Scottish verse and love of alcohol and women – and, in true patriotic style, will be marked by many a Burns' Supper throughout the Highlands, Scotland's major cities and everywhere in between.
The highlight of events up and down the country will be a hearty serving of haggis, neeps and tatties – but only after the dish has been addressed with the thanksgiving Burns' poem 'Ode Tae a Haggis', a tribute to the controversial offal and sheep's stomach lining delicacy.
Lads will 'address' the lassies – to which the lassies will, in turn, reply before raising a whisky glass to the man who penned the likes of 'Tam O' Shanter' and 'Auld Lang Syne'.
But it's not just Scotland which celebrates the legendary 'people's poet' each January 25.
Believe it or not, Burns' Suppers are popular throughout the world – with many of them organised by longstanding Burns Societies in the US and Canada where more than eight million people are thought to be of Scottish descent.
In Oregan, for example, the Coastal Celtic Society in Coos Bay will present its 11th annual Scottish Burns Night celebration – complete with bagpipes, harpists and Highland dancers.
Not only will the group's menu feature haggis, neeps and tatties, but other native Scottish dishes including cock-a-leekie soup and 'chicken in the heather'.
Scottish dress is encouraged and the event will be as authentically Caledonian as it might be across the miles.
Kilted swordsmen, 'Ode Tae A Haggis', 'Selkirk Grace' and an 'Auld Lang Syne' sing-a-long all top the bill while ticket sales raise cash for the Society's Scholarship Fund – a national charity promoting Celtic culture through music, dance, education and the arts.
Surprised? Then how about this…
In Russia, the first translation of Burns' literary works sold more than 600,000 copies in 1924 and the former Soviet Union was the first country to honour the poet with a commemorative stamp in 1956.
That's why some parts of the country have been holding their own Burns' Suppers for a number of decades – not least The St. Andrews Society in Moscow.
Last year, to celebrate Burns' 253rd birthday, Scottish Muscovites and those with Celtic connections living in Russia laid on a supper at the Marriott Royal Aurora in Moscow.
Scottish group The Glenhoulachan Midge Band (also known as the 'Midgies'), which travels the world to spread its love of Scottish music, were drafted in to provide the entertainment while a traditional Burns' Supper and many a dram were the order of the night.
John MacGregor, who plays the mandolin in the band, said at the time: "Russia has embraced the work of Robert Burns more than any other country in the world – with the obvious exception of Scotland.
"That Burns' work is so revered in a country in a country such as Russia, which has so many literary giants of its own, is a huge compliment."
The night saw a number of Scottish expats living in Moscow recite Burns' work and turn the occasion into a real community celebration.
A little closer to home, guests in Gloucester celebrate Burns' Night in true Scottish style too.
Despite being more than 200 miles from the Scottish border, Bowden Hall Hotel is marking the occasion in a way it claims "a true tartan-wearing Scot could be proud of".
The hotel's previous Burns' celebrations have seen haggis, neeps and tatties served up in its elegant Dearmans Restaurant – a feast which, this year, will be serenaded by live music from some suitably Scottish pipers.
It's just one of a number of Burns' Suppers being staged in England and, in fact, across the world (we've only named a couple). Did you know Burns even boasts more statues around the world than any other national bard?
The world is indeed a small place – and getting smaller all the time. We think it's great to be able to share such an occasion on a global scale and will certainly be tucking into haggis, neeps and tatties this year.
We'd love for you to share your Burns' Night experiences with us – wherever you are in the world.
Get in touch – we do love a good tweet!
Find us @MyTravelMoneyUK