Top 10 Foodie Travel Blogs Revealed!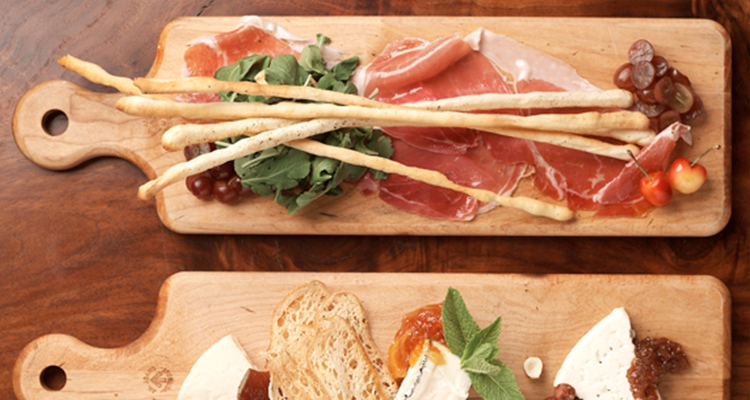 Welcome to the most appetite-whetting round of the MyTravelMoney.co.uk Travel Blog Awards – The Top 10 Foodie Travel Blogs.
After vetting numerous foodie travel blogs, we're far too hungry to give much of an introduction so we'll just get stuck right in to the main course…
Without further ado, congratulations to The Food Explorer, Culinary Travels and Greedy Diva, which are our respective Gold, Silver and Bronze winners.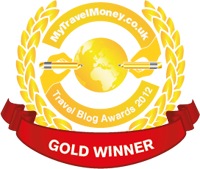 1) The Food Explorer – found tweeting @thefoodexplorer
This blog gets top marks for the quality of food-related content rarely seen anywhere else, but perhaps we shouldn't be surprised. The author of this friendly, diary-style blog is freelance food and travel journalist Catherine Quinn, who's a qualified nutritionist and regular contributor to likes of The Guardian, Times and Independent, as well as some of the UK's best-love magazine titles. Her reviews are so engaging, we can't get enough and say hats off to anyone who's tried – and enjoyed – barbecued testicles.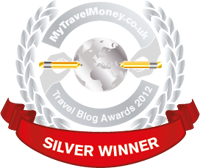 2) Culinary Travels – found tweeting @CulinaryTravels
We love Culinary Travels's ethic of seeking out local, seasonal, well sourced and responsible cuisine and admire its Conversions and Handy Hints sections, which are no doubt a god-send for any amateur cook with a penchant for foodie blogs. The posts are largely penned by self-confessed cook book geek Georgina Ingham with a few good guest posts thrown in for good measure. We guarantee this blog will have you heading for the baking aisle next time you hit the supermarket.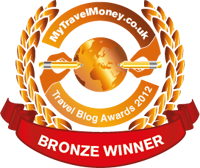 3) Greedy Diva – found tweeting @GreedyDiva
The Greedy Diva blog is awash with great foodie photography, combined with some very honest accounts of unusual dishes and dining out with fellow foodies, like Ms Gourmet Chick. This cheeky blog splits its reviews between favourite London restaurants and Melbourne plus other mouth-watering 'Gluttonous Travels' – making it our Bronze runner-up.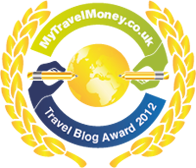 4) David Heeley – found tweeting @davidheeley
David Heeley is no ordinary blogger – he's a radio presenter, broadcaster, travel writer and food critic so readers in for a real treat here as they browse the aforementioned categories. We're big fans of his well-written wit so don't want to give too much away. Just… check the blog out sometime.
5) The Boy Who Ate The World – found tweeting @guan_cha
Join this young Malaysian-born foodie on a very cultural culinary adventure as he tried to track down the perfect meal amidst budget eats, street food and supper clubs in London, Malaysia and beyond. Guan Cha gets our finalist badge for his vivid descriptions, great photography and for tempting our tastebuds with plenty of seafood and curry.
6) Gourmet Chick– found tweeting @carawaters
We're not sure about the fluffy yellow chick in the header (although it is a Chinese delicacy) but we really dig the rest of the blog. It's well-written, regularly updated and even carries some great tried and tested recipes from around the world. It's written by journalist Cara Waters and has been listed in numerous round-ups of top foodie blogs – like ours, for example.
7) Eat Noodles Love Noodles – found tweeting @eatlovenoodles
Meet Mr Noodles – a blogger who loves noodles! And who can blame him? But even if you don't know your Udon from your Rice Noodle, or don't care for them in fact, this is a fab place to track down London restaurant reviews because there's a comprehensive A to Z. We admire everything about this blog, from the food photography to the fact that it's part in Chinese, appealing to Oriental readers too.
8) Hungry In London– found tweeting @hungryLondon
The Hungry in London blog is, quite simply, a quest to find the best restaurant and we love its traffic light rating system. Of course, red means 'Don't go' while amber signals 'Mediocre to pretty good' and green is 'Excellent to exceptional'. As well as restaurants, though, the blog even covers supper clubs and pop-ups – all in all, a really useful feed.

9) I Live To Eat and Eat To Live
This quirky blog is another with great photography – and one we should perhaps hold accountable for a few extra pounds gained during research! We love that the foods reviewed are far from mediocre and pretty 'out there', in fact. It's also inspired us to eat way more meatballs.
10) Gluten Free Travel Blog – found tweeting @celiactravel
The focus of this blog is pretty obvious and one of the best dietary-specific blogs on the web. It tackles issues like where to eat in New York, which places to avoid and gives meal recommendations for celiac sufferers. It's definitely one to bookmark if anyone in the family has a food intolerance.
Once again, well done to all our well-deserving winners and finalists – don't forget to upload your MyTravelMoney.co.uk Travel Blog Awards badges!