Top 10 Useful and Productive Travel Apps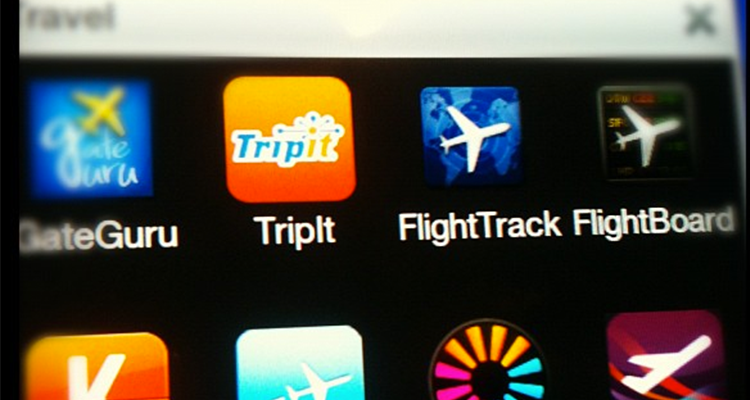 How often have you travelled abroad and panicked about what to pack for a last minute holiday to France or what's written on a menu while out for dinner in Spain? Well, fear no more! We have spent some solid hours sourcing some of the best and most useful travel apps out there, to bring you our very own travel apps.

Hi there and welcome to another episode of MyTravelMoneyTv. In today's episode, I am going to bring you some Top 10 Travel Apps that are beneficial to any traveller whether on business or on your annual family holiday. From finding the best route to a famous landmark to translating Spanish Dishes in to plain clear English, we've got an App for that!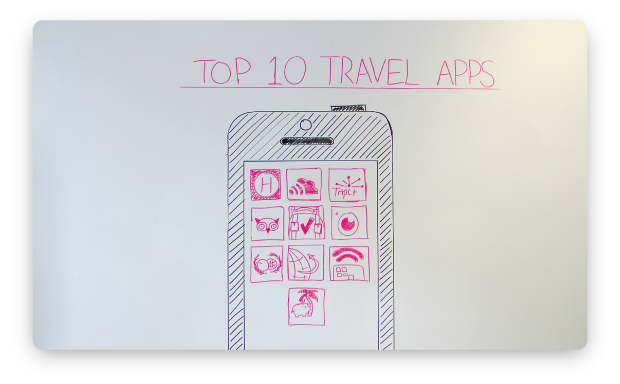 Skyscanner
Available on Iphone and Android
Your top resort to finding the cheapest deals, comparing millions of flights with over 1000 airlines across the world. You can even define your taking off/landing time and share your flight details with friends or family. One of the things we love most about this app is that you can pin a search to your start screen and keep an eye on any price fluctuations!

TripIt
Available on Iphone and Android
A great app for gathering and collecting all your tickets and collating your itinerary whilst abroad. You can simply forward all your flight, hotel and car hire conformations to the app so you have a central location and access to all your trip related reservations, maps, routes and whatever else you might need all in one place. The beauty of this app is that it creates a daily itinerary for your entire trip based on the information you have provided, to save you the hassle of planning.

TripAdvisor
Available on Iphone and Android
Features some of 75 million honest and transparent reviews and opinions from travellers. From cafes to hotels to restaurant and even sightseeing, you will be able to trust these reviews to help you make a decision on where to sleep and eat and what to see and do. What's great about this app is that you can even filter restaurants by a food type and price range just like hotels and bed and breakfasts.

PackingPro
Available on Iphone
An app that pretty much anyone can benefit from, from business traveller to family holidays. All you need to do is tell the app how long you are going away for and where to and it will generate a list of everything you need to take. Sounds great doesn't it! The app will even take in to account things such as current temperature, pets, cooking and religion and allow you to print off the list for you to check off as you pack.

Foodspotting
Available on Iphone and Android
Essentially a visual guide to good food and where on earth you can find it. Unlike reviews, you will be able to recommend particular dishes from around the world and see what other foodspotters and experts recommend for yourself. Uniquely, this app will also answer your questions such as what's good here and where can I find the best. A great all round app for any food traveller.

WorldLens
Available on Iphone and Android
One of those genius apps that you'll never go without again. Whether you are struggling to understand a road sign in Italy or a menu in a Tapas Bar in Spain, all you need to do is hold up the built-in camera to the text and watch as the app translates the text to English right before your eyes so you'll never suffer from the language barrier again.

JetLag Genie
Available on Iphone
Another app that all business trippers and globe trotters will love, seeking the best cure for your jet lag. The app will create a customised plan of action based on your specific flight information and general sleeping patterns with daily lists of necessary actions to take and live notifications including when to get sunshine and when to sit in the dark so you don't need to be a slave to jetlag any longer.

HopStop
Available on Iphone
Supplies you with transit in over 600 cities to find you subway, bus, train and walking routes and whatever directions you might need no matter what type of holiday you are on, this app will help you find your way round a city no problem. The app also lets you know estimate costs and real time delays making life easier for you while travelling.


Wi-Fi Finder
Available on Iphone and Android
A great money saving app! We all know the costs that data roaming incur and this nifty app will quickly and easily find both free and paid Wi-Fi locations within your vicinity wherever you are travelling to. You can even download the locations for a particular area so that you can use this function offline.


MyTravelBuddy
Available on Iphone
A great travel app that will do a number of things such as manage your currency conversion, budget your travel expenses so that you can maximise your travel money whilst abroad giving you more time to enjoy your trip! Comparing over 160 currencies, this really is a great app to take with you on all your trips.
I hope that you have enjoyed this video and if you have any questions or comments be sure to follow us on Twitter with the @MyTravelMoneyUK handle!
Sofia Kluge on Google+