Top 10 money saving travel tips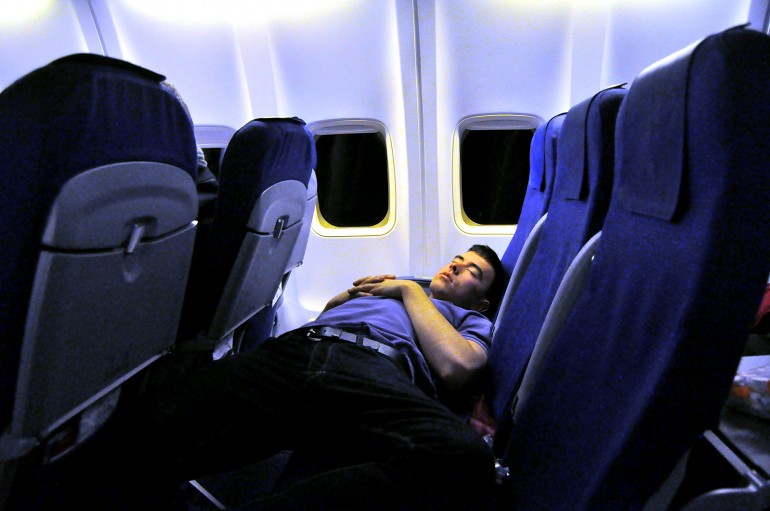 Hi there and welcome to another episode of MyTravelMoneyTV. Today we are going to share with you our top 10 money saving travel tips. From being savvy about choosing your suitcase colour to that perfect app to break the language barrier, we've got a tip you'll be raving about for years. So without further ado, here are our very own top 10 travel tips.



1. Check airline baggage restrictions
Before travelling, always be sure to check the airline baggage policy. Most airlines charge for any extra bags that need to be checked in and not for a reasonable fee either! Also check weight restrictions as going over the limit will also count towards excess baggage.
2. Tot up your expenses as you go
When you are abroad, the best way to keep track of the money you are spending is by totting up expenditures as you go along. There are some great apps such as MyTravelBuddy that not only keep track of what your outgoings are but also convert over 160 currencies at live rates to save you doing the maths.
3. Stay healthy on the long-haul
When on a long-haul flight, stay healthy. To ensure you stay hydrated, eat lightly and avoid drinking coffee or alcohol. To prevent the rare risk of developing deep vain thrombosis, take short regular walks up and down the aisle and when seated, flex and rotate ankles.
4. Did you know? 16% of Brits believe that travel insurance is unnecessary
An incredible 16% of UK consumers believe that they do not need travel insurance as they assume the UK Government will pay for treatment abroad. With prices starting from as low as £4 for single trips, you can relax on your holiday knowing you're fully covered if things go wrong.
5. How to sleep through your flight
If you have booked one of those dreaded night flights or want to start your jet-lag recovery early, take two hints. Eat a meal at the airport and take a prescription sleeping pill after take-off. Don't take it before you're airborne or you might have problems should the plane have to return to the gate.
6. Snap a picture to avoid baggage loss
If you absolutely have to check a bag, take a digital photo of it, which will help you describe the bag if it gets lost. Also take a close-up of the airline's baggage tag so that you have a record of the airline's routing info. If nothing else, snapping the photo will remind you to verify that your bag is labelled with the correct destination airport code.
7. Sightseeing? Avoid crowds with perfect timing
If you are planning to spend your holiday sightseeing, then time your excursions well. Most museums and galleries are free one day a month while other sights tend to open late one or two nights a week. Check before you travel so you can create an itinerary for your trip. It is a good rule of thumb to consider arriving as early as possible or late at night will usually guarantee you a relaxed and enjoyable excursion.
8. Consider coinciding holidays
Find out what holidays coincide with your trip. It can be extra rewarding to experience holiday traditions in another country. On the other hand, it can be extra frustrating to arrive at a much anticipated museum, only to find that it is closed for a holiday. Do your homework in advance and make use of websites such as qppstudio.net whose immense database lists state, religious and traditional holidays for up to 250 countries.
9. Savvy suitcase purchasing
Thinking of purchasing a new suitcase this year? A hard shell can add 10lb in dead weight but adds protection and security to the contents. On the other hand, a soft-sided case will look smarter for longer and is less bulky when storage size is limited. Don't forget, 70% of suitcases at baggage collection are black. A coloured strap or ribbon on the handle of your suitcase will make it much easier to recognise.
10. Break through the language barrier
No matter how long you spend going over words and phrases in another language, it just never seems to be enough to get you through a whole trip. You will inevitably find that you stumble across an ingredient on a menu or a road sign that just trumps you. Providing you own a smartphone, there's a very handy app that can help you overcome this problem. World Lens allows you to simply hold up your phone camera to the unknown word and watch as it translates it straight in to english right before your eyes! Get hold of the app and never be beaten by the language barrier again!
So they are our top 10 travel tips for today. We hope you have enjoyed them. As always you can follow us on Twitter @mytravelmoneyuk thank you for watching and goodbye.
Written by Sofia Kluge on Google+