Top 10 peer-to-peer marketplaces that are changing the way we travel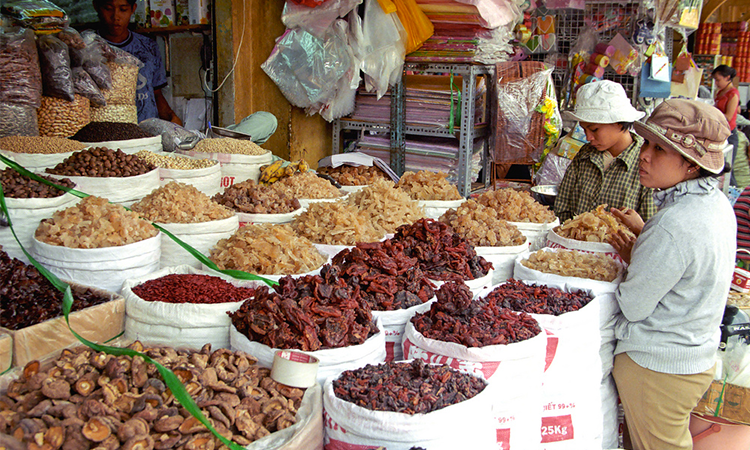 Hi there and welcome to another edition of MyTravelMoneyTV. We're really excited to talk today about peer-to-peer, a new approach that is revolutionising the way we travel. Peer-to-peer is a gateway to unique, noncommercial, and often more affordable alternatives to hotels, car rentals, and experiences when travelling. So today, we have pulled together the top 10 P2P products that are currently at the forefront of this travel sector.



1. Eatwith
EatWith is a global community that invites you to dine in homes around the world. Connect with amazing hosts, share stories and unforgettable experiences, and enjoy delicious homemade cuisine. One of the joys of traveling is experiencing cultures unlike our own. Being a guest in someone's home is a great way to get an authentic local perspective in a different city or country. Whether it's homemade paella from a backyard grill in Toledo, Spain, or a 9-course meal at a family farm outside Florence, Italy, EatWith hosts are serving up dishes you'll be salivating over for years to come!
2. Mekomy
At Mekomy, we understand that you don't leave your passions at home when you travel, and we believe the best way to form a meaningful connection with a place is to travel like a local. Not just any local, but one who shares the same passions, interests and hobbies as you do! Our local experts are foodies, writers, architects, designers and more. Some of them are professional tour guides. No two experiences they offer are alike, because each expert lends a unique local perspective and flavour. Mekomy will help you travel in a way that's more meaningful, authentic and rewarding.
3. Airbnb
Airbnb is a trusted community marketplace for people to list, discover, and book unique accommodations around the world. Whether a flat for a night, a castle for a week, or a villa for a month, Airbnb connects people to unique travel experiences, at any price point, in more than 33,000 cities and 192 countries.
4. Zipcar
As of July 2013, the company had more than than 810,000 members and offers nearly 10,000 vehicles throughout the United States, Canada, the United Kingdom, Spain and Austria, making Zipcar the world's leading car sharing network. Members can reserve Zipcars online or by phone at any time, immediately or up to a year in advance. Zipcar members have automated access to Zipcars using an access card which works with the car's technology to unlock the door, where the keys are already located inside. Zipcar also offers an iPhone or Android application that allows members to honk the horn to locate a Zipcar and unlock the doors.
5. Tripobox
A collaborative travel marketplace with offers to stay, eat and do, simplifying the planning and reservation of group trips. The application facilitates social interaction among travelers and hosts, decision-making within the group, online group booking and individual payment among all trip-mates. Tripobox facilitates social interaction among travelers and hosts, decision-making within the group, online group booking and individual payment between trip-mates.
6. Foodspotting
Foodspotting is a visual guide to good food and where to find it. Instead of reviewing restaurants, you can recommend great dishes and see what others recommend wherever you go. Find whatever you're craving, see what's good at any restaurant and learn what foodspotters, friends and experts love wherever you go. Browse photos of nearby dishes and see what looks good. We want to make finding good food as easy as looking in a bakery window.
7. Justshareit
JustShareIt™ is the secure person–to–person vehicle sharing marketplace that provides the insurance, technology and platform to help people safely rent their underutilized vehicles and vessels such as cars, boats and more among a trusted community of members. To us, vehicle sharing isn't just about the convenience of getting from point A to point B, it's about the thrill of the ride. That's why our members share more than just cars — like boats, motorcycles, RVs, snowmobiles and more
8. Forkly
Find local favorites, new menu items, and global recommendations. Check the Forkly DishScore™ to see what's good at a glance; or search every dish and detail to plan ahead. Forkly allows you to "want" dishes and drinks that spark your interest and we'll remind you to try them next time you're in the neighbourhood. By understanding your tastes, the app will show you the hidden gem around the corner, the best bite in a new city, and the must-haves for your next dining adventure.
9. HomeExchange
We connect like-minded travelers, help them travel anywhere, live like locals, and stay for free. We value authentic travelling and we believe nothing beats the "live like a local" experience. Your Exchange can be anything you want it to be. Plan it on your time, travel where you want, on your schedule. Partner with like-minded Members to get everyone's ideal vacation. Travel your way and live like a local.
10. CanaryHop
CanaryHop connects people who are looking for a tour of a city, want to learn a new talent, or are interested in discovering new activities with incredible tour guides and activity providers. They are the one stop activity site for everything you want to do in a city, whether you live there or are just visiting for the first time. In cities across the globe, like Los Angeles, New York, Las Vegas, Sydney, and Beijing, they offer you the most simple to the most unique activities on your lifelong wish list.
If you have any questions, please feel free to reach out to me at [email protected] and follow us on Twitter @MyTravelMoneyUK
Written by Sofia Kluge on Google+