How to save money when backpacking | MyTravelMoneyTV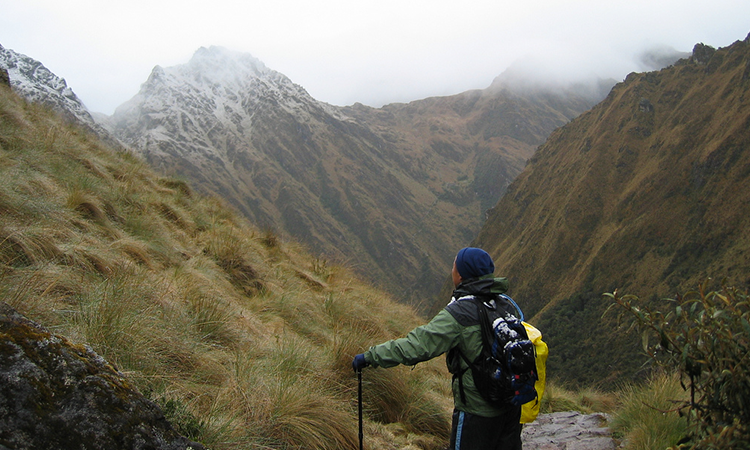 With 2014 set to be a big year for backpacking, help is at hand for those of you that like to scrimp and save on your travels off the beaten path. From hostel etiquette to swapping continents for the ultimate backpacking experience, these top 10 tips will sure get your travel juices flowing.


Hi there and welcome back to MyTravelMoneyTV. So 2014 is set to be a big year for backpackers, fresh graduates undertaking a gap year, groups of friends on budget holidays and those wishing to explore the world off the beaten path.
Therefore we have prepared and compiled a list of the Top 10 Things that can help budget your backpacking trip and save you a little money.


1. Think about where you are going
Travelling to certain parts of Europe such as France, Holland and Germany can be very costly. Countries such as Estonia, Poland and Lithuania in Eastern Europe are great for backpackers and offer much cheaper accommodation.
Thinking of backpacking in Europe? Don't leave without some Euros in your wallet!
2. Swap Peru for Thailand
Many have strayed across the Inca Trail and taken in the massive sights of Machu Picchu, but why not steer away from the beaten path and give the wonders of Thailand a go. Not only does it offer rich culture but it is extremely affordable and a great destination for backpackers. Not tempting enough? Think of the local Thai cuisine and architectural masterpieces.
3. Think about your currency
A great way to save when abroad, particularly when travelling to the likes of Eastern Europe, is by getting hold of a Prepaid Currency Card. These cards can be topped up before you travel at a fixed rate and allow you to budget on your travels. With 1 in 8 backpackers being a victim of theft, these cards are extremely safe and avoid costing you the usual chip and pin charges that your credit card would incur. Incidentally do NOT use your credit card abroad unless it is for an emergency.
Secure TOP exchange rates with a prepaid currency card; the most convenient and economical way to carry your travel money.
4. Medical cover is essential
Do not travel without it. No matter how long you are travelling for, you will need to be covered. Don't assume you'll get the best value from the specialist travel company that sells your round-the-world ticket and it's not true that the more you pay, the better the cover. Providers such as Holidaysafe offer great and budget friendly policies that will keep you safe should anything go wrong on your trip.
5. Buy a train pass
If you plan to go backpacking in one particular area, such as Eastern Europe or Asia, then you can consider inter-railing. STA Travel is a great place to start as you can buy a rail pass for a particular area for a certain period of time. Not only does this save you money on travelling but it adds flexibility when moving around and saves you having to wait in queues at stations.
6. Book your hostels on the road as you go
Booking your bed in a hostel before you travel is good for planning ahead, however it can be cheaper to drop in places as you go. Not only will they offer you cheaper rates there and then but it allows much more flexibility if you decide to stay longer in a particular place.
7. Get a hostel with a kitchen
If you do decide to book in advance, check to see if it has a communal kitchen or complimentary breakfast. Picking up non-perishable food and cooking along the way can save you a lot of money and even better, a free breakfast can help kick-start your day.
8. Earn money whilst you are abroad
Perhaps you are thinking of taking up low-paid bar jobs whilst on the move, when actually it is possible to organise work before you set off on your trip. If you are staying in one place, realgap offers some great working holiday programmes whereas goabroad will list seasonal and gap year job for you to check out if you plan to move around.
9. Walk instead of taking a cab
After spending a few days walking, you might start finding it easier to hop in a cab to get about instead. Don't do it! Cabbies will add on secret tourist rates and you'll be surprised at how quickly bills rack up. Walking is good for your body, not to mention your wallet.
10. Use a global SIM card or Skype
Calling home can be wildly expensive from non-EU countries. Instead, try buying a local SIM card and putting it inside an unlocked phone. If you plan to be travelling through several countries and making a number of calls home then opt for this SIM card, however face timing or calling via Skype when you have a Wi-Fi connection can save you a lot.
We hope you have enjoyed this episode of MyTravelMoneyTV and hope that you can save a bit of cash on your next backpacking trip. Be sure to follow us on Twitter @MyTravelMoneyUK or reach out to me via e-mail at [email protected]
Written by Sofia Kluge on Google+