The Top Six Attractions In Tennessee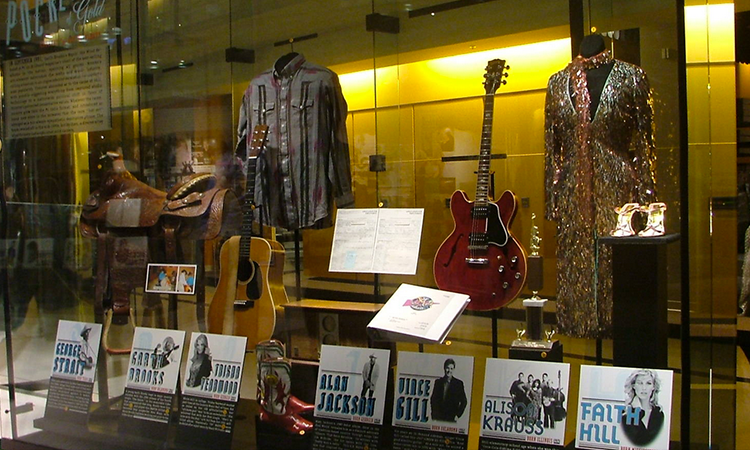 Whether you are a music buff or have deep interest in the history of the United States, you will find attractions in Nashville to delight and fascinate.
Country Music Hall of Fame
Since 1967, Nashville's Country Music Hall of Fame and Museum has celebrated the biggest names in the genre. An extensive moving image collection archives country star performances over the past 40 years, from television variety shows to fan recordings of live concerts. Exhibits of artefacts include more than 800 costumes worn onstage and approximately 600 instruments of historical significance, such as DeFord Bailey's harmonica (the first African-American country music star) and the experimental "log" guitar – fully electric – designed by Les Paul. There is an extensive inventory of other remarkable items, such as automobiles, microphones, and more.
Musica Sculpture
As you travel Music Row, stop to admire the Musica sculpture created by Alan Lequire, situated in the centre of the grassy roundabout. Unveiled in 2003, the structure soars at 38 feet tall. Bronze and limestone male and female nudes dance in a depiction of joy, harmony, and diversity.
Fort Negley
Historians specializing in the American Civil War have covered Fort Negley extensively, for the part it played in the conflict as the largest inland fort in the United States at the time. Both freed and enslaved African-Americans were forced to build the structure, which resulted in an ideal Union location for supplying troops to the Western front of the war theatre. It had been closed for many years, but reopened in 2004 for visitors, complete with signs to facilitate self-guided tours.
Tennessee State Museum
Visitors often end up in Nashville on business and end up returning on their own to study the significance of the city to music and American history. The Tennessee State Museum offers a series of permanent and rotating exhibits, which fall into general categories based on timeframe, such as Prehistoric times, the Tennessee Frontier, the Age of Jackson, the Antebellum period, the American Civil War, and the era of Reconstruction.
General Jackson Showboat
Enjoy a special afternoon or evening with a delicious meal and a show on the 19th century-style 300 foot paddlewheel General Jackson Showboat. You will see the sights of Nashville from the Cumberland River, while watching performances by up and coming country singers and seasoned country stars.
Grand Ole Opry
The longest continuously running radio show holds a special place in the heart of country music lovers. Broadcast weekly since 1925 on Saturday nights, the Grand Ole Opry has launched the careers of countless country stars. Regular performers have included legends like Patsy Cline, Kitty Wells, and Hank Williams, as well as the more recent stars Garth Brooks, Carrie Underwood, and Dolly Parton.
Before you set out for the top six attractions in Nashville, Tennessee, go to MyTravelMoney.co.uk and compare travel money.