Travelling Tips for Hotel Safety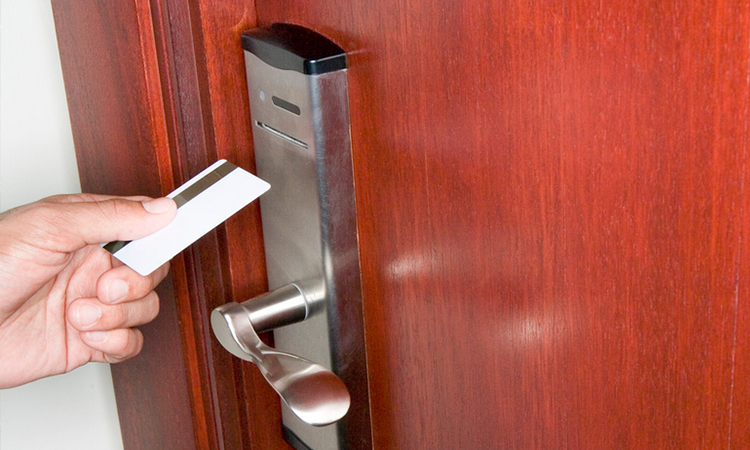 Travelling is an exciting opportunity to see new and different parts of the world. Be sure your trip goes according to plan with these tips for hotel safety:
When you go out at night, be sure to leave word with a fellow traveller or the front desk indicating your general itinerary and your expected return time.
Always lock the door to your hotel room, and if you have visitors, meet them in the lobby, hotel restaurant, or bar.
Leave your extra cash, small electronics, and other valuables in your room safe or the hotel safe.
Rethink isolated stairwells and using the elevator alone, if there is anything that makes you uncomfortable about other occupants.
As soon as you arrive, take a moment for fire safety. Read the instructions provided or inquire at the front desk to be sure you know how to alert the right people if there is a fire. Take note of the nearest exits, and get a sense of the number of rooms between yours and the fire door. Keep in mind that in case of a fire, you may be moving low to the ground, in which case it is crucial to know when you reach the right door.
Check the reputation of your hotel, and choose only those that have a proven history of dependability. If there is any question, opt for a multiple-location chain.
The interior entrance style of hotels, as opposed to the drive up doors of motels, is much safer as would-be criminals must pass through the lobby (and the front desk) before they reach your room.
Avoid rooms with connecting doors to adjacent rooms, unless you will be using this feature to stay close to friends or family.
Guard your room number as you would any other personal identification.
While there are benefits to being close to emergency exits, these points may provide less visible access to rooms. Instead, choose a centrally located room, and keep track of how to find the nearest exit in case of emergency.
Park your car as close to the entrance of the hotel as you can, and be sure your vehicle is in a place with ample lighting.
After dark or in sketchy areas, don't hesitate to ask the concierge to provide you with an escort.
Remember that room service door hangers commonly left in the open overnight are an announcement that you are travelling alone to anyone who passes by.
If there is an unexpected knock from someone stating they are a hotel employee, dial the front desk and verify before opening your door.
Enjoy your visit to new destinations with these helpful hints for staying safe in hotels. Add some extra convenience to your travels with a visit to MyTravelMoney.co.uk, where you can buy travel money.