Visitors' Picks for Cusco-Machu Picchu, Peru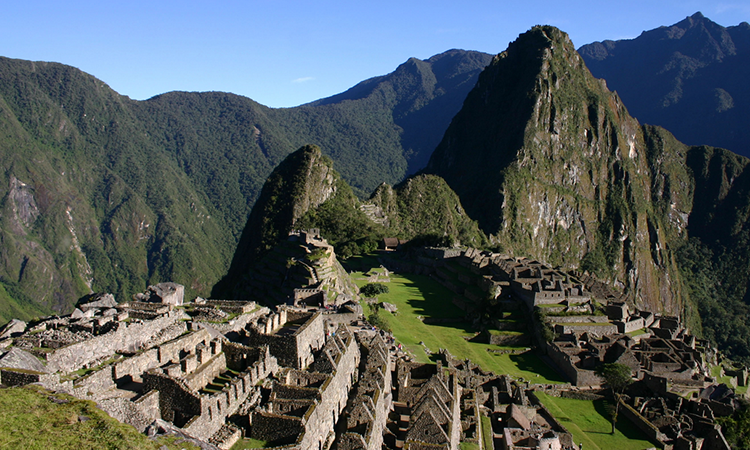 When the seven wonders of the world were selected in 2007, the "old mountain" or Machu Picchu of Peru was chosen to join the likes of China's Great wall, the Taj Mahal, and the Coliseum of Rome. This citadel, designed by the ancient Incas, is considered by many to be one of the most amazing examples of architecture ever to be constructed. Today, it is not only a place of worship, but also an astronomic observatory. It first became known to modern cultures when the U.S. explorer Hiram Bingham discovered it in 1911.
Along with the citadel, the Incas built more than 23,000 km of roads. It is a 43 km hike along a stone-paved trail to reach Machu Picchu, deeply hidden in a dense forest. More than 25,000 visitors make the trek every year, both to enjoy the beautiful path, as well as to reach this destination.
Cusco itself is a city worth seeing, for a wide variety of other architectural and culinary delights. These include Incan palaces, the city square of Huacaypata, and the San Blas artisans' quarter. Well timed tours can coincide with spectacular celebrations, such as the Corpus Christi procession, the Inti Raymi festival, and the Qoyllur Rit'i.
Just 2 km away, you can visit the fortress of Sacsayhuaman ("satisfied hawk), which is made of massive granite blocks. Intended to protect Cusco from invading tribes, this imposing structure stands today as a monument to the ingenuity of the Incan civilisation. Also close to the city are the shrines of Tambomachay and Qengo. The former is still in use today, though not for worship of the water god as it was Incan times.
While visiting the region, be sure to try some of the local specialties, like Lawa (soup of maize and beans), Chicharron con mote (fresh maize and pork fritters), and Chiriucho (roast guinea pig or chicken with omelette). While perhaps a departure from your usual fare, you can't go wrong with these traditional dishes.
Before you leave for the top attractions in the Cusco-Machu Picchu area of Peru, go to MyTravelMoney.co.uk and compare travel money.