Volunteering Abroad: Top 5 Big Cat Conservation Projects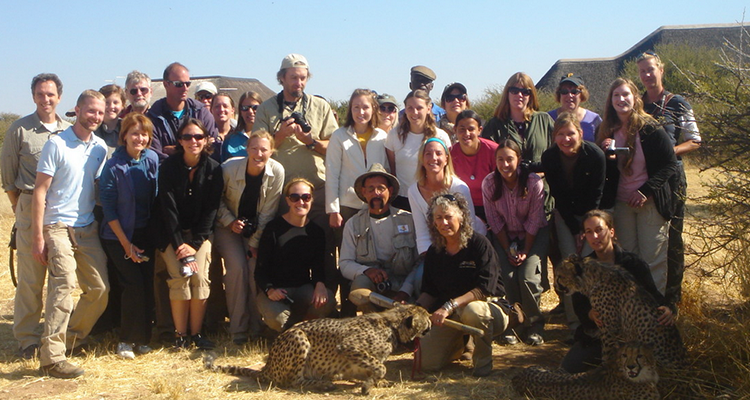 If you're wild about saving big cats, then check out these feline themed conservation projects from around the world. Volunteering abroad can be a great way to see the world while doing something worthwhile.
1) Peace River Refuge, Florida
Despite the Captive Wildlife Safety Act, exotic felines are still under great threat, both in the USA and beyond. But the Peace River Refuge and Ranch in Zolfo Springs, Florida, offers a safe haven for big cats, including tigers, cougars and black leopards, which have been rescued from unsuitable conditions and those which are threatened by habitat destruction. The only drawback is that you need to arrange your own accommodation.
Bunk up with more than 40 big cats, including the likes of bobcats, caracals and snow leopards, in the heart of Hertfordshire, where you're welcome for as long as you like. Be part of caring for these beautiful felines and have your accommodation and meals taken care of too.
3) The Cheetah Conservation Fund, Kenya
Jet off to Namibia or Kenya and take part in this amazing conservation project to save the endangered cheetah. You can choose from a number of roles, whether it's in administration, education or giving hands-on care to the animals. Don't worry about breaking the bank, or not coming up to scratch, because all living expenses and training are provided at the centre in Aledo.
4) Tiger Creek Wildlife Refuge, Texas
If you're looking for a long-term working holiday – of three months or more – then why not head to Tyler, where you'll find the best living environment possible for captive felines? Sign up for the 90-day Big Cat Internship to help ensure the felines' long-term survival.
5) The Born Free Foundation, Worldwide
Get involved to help keep wildlife, including big cats like lions and tigers, in the wild. Volunteer work takes place across the globe, from Cameroon and Ethiopia to Tanzania, India and even the USA. But if you're not quite that intrepid, you're welcome to help out at the charity's head office in the UK.