Top 10 Travel Bloggers You Should Know About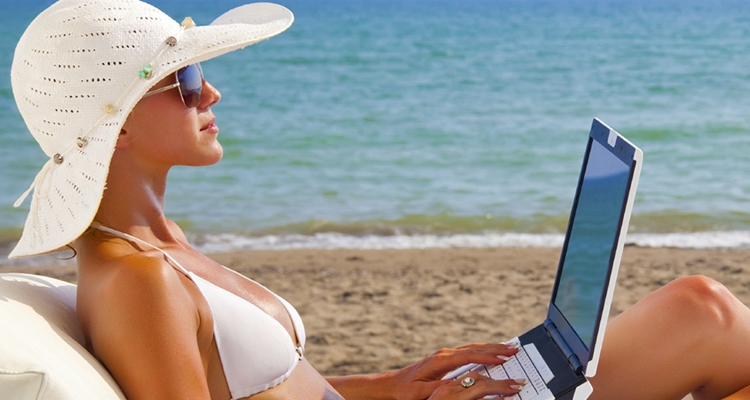 Whether it's destination advice, photo stories or money saving tips, we all love a good blog – especially when it comes to travel. That's why we've decided to celebrate some of our favourite bloggers, who've entertained and inspired us no end with their wanderlust stories and whose cautionary tales and travellers' tips are definitely worth bookmarking.
In no particular order, here are our top 10 from the Twittersphere this week:
1) @karenbryan
Karen is editor of  Europe A La Carte, featuring reviews and tips on what to do in Europe. We love her honest and up-front approach to travel.
2) @MalloryOnTravel
Iain Mallory's travel tweets are so awesome that you can't help keep re-tweeting. This traveller, adventurer and photographer is well worth a follow.
3) @travelrants
Darren Cronian, editor of  Travel Rants is a bit of a maverick – blogging about issues consumers have with travel in a way that's totally unique. His rants have earned him nearly 20,000 followers.
4) @destinationeu
Andrea is an Australian expat living in Paris and blogging about all the best bits of the City of Lights. We love her fresh, new take on the French capital – especially when her posts combines travel with food.
5) @Johnny Jet
Ah, we love Johnny Jet. Host of the Travel Channel's Hotspots 2012, he visits more than 20 countries a year and is a first rate money saving travel expert.
6) @frugaltraveler
The Frugal Traveler has a huge following on Twitter – more than 250,000, in fact – and with good reason. The New York Times writer travels the globe in search of high style on a low budget. Don't we just envy his job?!
7) @BAIRDSTRAVEL
Follow tour guide and blogger Dougie Baird, who's from Glasgow and runs his own travel business, Westend Walks, as he travels the world.
8)  @wildjunket
Co-founder of Wild Junket Magazine, Nellie Huang is a travel writer, blogger and self-confessed adventure seeker.
9) @adventurouskate
Boston girl Kate McCulley gets the thumbs up from us for her solo female travel blog as she makes her way, unconventionally, around the world.
10) @travelsavvymom
Jamie Pearson is a California-based travelista and domestic goddess who experiences and blogs about the funny side of family travel. She's definitely one of our favourites.
If you're a keen travel blogger and would like to feature on our site, send us a link to your blog and we'll do our best to include you next time. Or, if you have a favourite blog and would like to recommend one, get in touch!
In the meantime, happy travels – and happy blogging!