Top six travel programmes you should be watching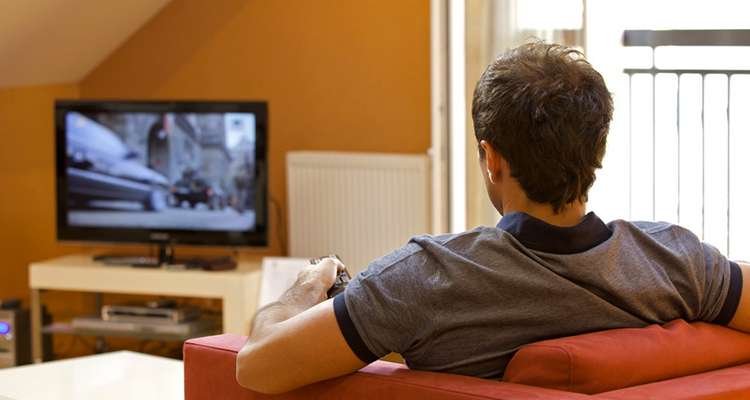 Whether you're an armchair-based explorer or an intrepid go-getter, if you're passionate about travel, there are a few series around that you really shouldn't miss.
That's why we've rounded up the top six most current travel programmes we think you should be watching. Some of them you may have seen and some of them you might just thank us for later.
All we can say is, put your feet up and enjoy and, at the end, start planning your next trip – whether it's a another tour of iPlayer or a round-the-world adventure.
1) World's Most Dangerous Roads
This three-part series combines a few guilty pleasures – travel, cars, celebrities and adrenalin-packed driving – as different famous duos tackle some of the world's most infamous roads.
But it's not just a thrilling HD ride for Top Gear enthusiasts, the programme gives a great insight into how to get around some of the world's more obscure destinations and, we must admit, there are plenty of laughs.
Now in its third series, World's Most Dangerous Roads has most recently seen Angus Deayton and Mariella Frostrup take to Madagascar's notorious mud-marred roads and dangerous river crossings in episode one; Hugh Bonneville and Jessica Hynes embark on a road trip through Georgia in episode two, and funny men Phil Jupitus and Marcus Brigstocke negotiate high altitude driving in Bolivia in episode three.
Originally aired on BBC Two, you can now catch it on iPlayer if you haven't already.
2) Italy Unpacked
If you're passionate about food and travel – and perhaps art – then you'll love this follow on from last year's Sicily Unpacked which sees chef Giorgio Locatelli team up with British art historian Andrew Graham-Dixon to explore the culinary and artistic culture of Northern Italy.
An unlikely combination of interests perhaps, but it's one that really works and makes for great TV viewing as the pair visit Emilia-Romangna, Bologna, Modena, Parma and Ferrari – also indulging in their love of fast automobiles in the home of the ultimate supercar.
We love Giorgio's sampling of the local cuisine and lessons in Italian cookery as they travel. But we're not the only ones to think it's worth a watch. Art lover and foodie Kay Gale rates it highly too – check out her review over at The Single Gourmet and Traveller blog – also found tweeting @travel_gourmet
Catch Italy Unpacked on Fridays on BBC Two or previous episodes on iPlayer.
3) The Riviera: A History in Pictures
Here's another series packed with European history – presented by actor Richard E. Grant who follows in the footsteps of famous artists who've painted on the French Cote d'Azur.
In the most recent BBC Four episode, Richard explores the life and brushstrokes of Henri Matisse – stopping at his favourite continental cafes and other haunts along the way.
In this second episode, entitled 'The Golden Era', he explains how the Cote d'Azur became both a playground and studio for the masters of modern art against a backdrop of azure water, golden sand and clear, blue skies.
It's a great watch for anyone who's a fan of the French Riviera or for anyone planning a trip along its coast stretching from Italianate Menton in the east to the coveted bay of St Tropez in the west.
Expect some great insights into Monaco, Nice, Antibes, Cannes, St Raphael and many places in between.
Watch the programme on BBC Four on Tuesday nights and catch the first episode on iPlayer.
You can also follow @RichardEGrant on Twitter.
4) Great British Railway Journeys
If you're on track to be a bit of an anorak we hope you're already glued to this hugely successful series, which is now in its fourth season, because it's fascinating from both a travel and historic perspective.
The series, which first launched in 2010, follows the UK's favourite politician, Michael Portillo, as he travels around the British railway network with the help of a Victorian guide book penned by George Bradshaw and ponders how times have changed.
In the most recent episode of part two of the current season, which started on January 7, MP Michael meets and feeds the crew of Britain's newest warship and discovers that the Victorians planned to overturn a potential French invasion on the Portsmouth to Gomshall line as he travels onwards to Grimsby.
Watch the series unfold nightly on BBC Four or catch up on iPlayer.
Find Michael on Twitter @M_Portill0
5) Gods & Monsters: Homer's Odyssey
Fans of poetry, Greek mythology or the Greek islands will appreciate this one-off travel-cum-history programme which features modern day poet Simon Armitage as he embarks on his own Greek adventure – following in the footsteps of personal hero Odysseus whom, he admits, he may not really like but is fascinated by.
He delves into the magical and strange adventures of the controversial once warrior king who pioneered the Trojan Horse and inspired Homer's epic poem, The Odyssey – a piece of work which was described by the late Virginia Woolf as being 'alive to every tremor and gleam of existence'.
It's certainly one to make you think and there's some stunning imagery of Greece to boot.
Originally aired on BBC Four on January 10, you can catch the programme on iPlayer for a limited time.
6) Scottish Passport
For a glimpse of easily attainable holidays abroad from the UK, as well as short breaks a little closer to home, join the Daily Record's most prolific and self confessed 'hack' Paul English as he presents a very Scottish holiday programme which, in its first episode, covered the likes of Salou on the Costa Dorada, Malta and 'Nae Limits' activity breaks in Perthshire, Scotland.
He's joined by other leading travel writers and presenters, such as Sarah Heaney, who test out resorts and attractions in the name of research.
We love the feel of this fun series which tells it like it is and is almost reminiscent of BBC One's Holiday programme which launched in 1969 and reached its heyday in the 80s with presenter Cliff Michaelmore at the helm.
Available to Scottish viewers only, check out Scottish Passport on Monday nights or on STV Player for a limited time.
You can also follow @ScotPassport @PaulEnglishhack @MissHeaney @NaeLimits on Twitter and check out the Scottish Passport website.