The Best Lodging Experiences In The World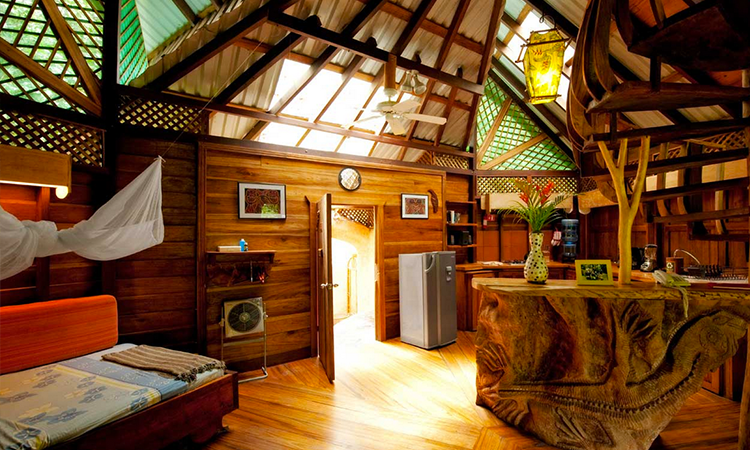 Tree House Lodge, Costa Rica
You will have trouble deciding how to spend your precious vacation days when your accommodations include your own romantic tree house room with 300 meters of private beach. You'll get to your elevated home via a suspension bridge, where you will have an extensive array of amenities, including a kitchenette and a Jacuzzi.
All of the materials used in building the lodge are eco-friendly, including sustainable hardwoods obtained from fallen trees. The Tree House Lodge takes environmental protection seriously, and it has proudly earned Certification for Sustainable Tourism from the Costa Rican Tourism Board.
Treebones Resort, California
When you want a little more luxury in your beachfront camping experience, check out Treebones Resort on the Big Sur Coast of California. Instead of a traditional cabin or tent, you'll have your own private yurt – a round canvas structure with a lattice-like wooden skeleton that dates back 2,000 years to the time of Mongolian nomads.
You will enjoy more in the area of creature comforts than the original inventors of the yurt ever did. Sleep soundly in plush queen-sized beds, and swim in the heated pool. Take a relaxing soak in the ocean view hot tub, or tempt your taste buds at the outdoor sushi bar. Every moment of your stay at Treebones Resort will bring you closer to serenity.
Gamirasu Cave Hotel, Turkey
Step back in time when you spend the night underground in rooms carved right into a cave. The Gamirasu Cave Hotel, located in Cappadocia, Turkey, is more than one thousand years old. Originally used as a retreat for Byzantine monks, today the dwellings have been restored. You will enjoy all of the modern conveniences you are used to, while still experiencing the hushed, reverent atmosphere that has surrounded the area for thousands of years. There is wireless internet, television, and speakers for the music player in both the main room and the bathroom. In addition, your private bathroom has its own Jacuzzi.
Maybe couples choose this location for a destination wedding or honeymoon, but it is also family friendly. Horseback riding is complementary for guests, and courses in Turkish cuisine are taught by the chef right in the hotel kitchen.
Before setting out for the unusual lodging experiences offered by these three fascinating hotels go to MyTravelMoney.co.uk and compare travel money