Top 10 volunteering destinations around the world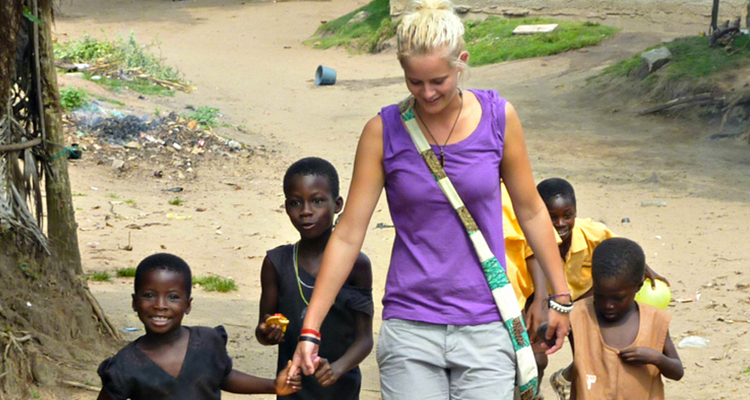 Today, we're delighted to feature a guest post from bronze MyTravelMoney.co.uk travel blog award winner Into the Wild – a blog that's penned in conjunction with Frontier, a non-profit conservation and development non-governmental organisation set up in 1989 to safeguard biodiversity and ecosystem integrity and build sustainable livelihoods for marginalised communities in the world's poorest countries.
With voluntary opportunities available in nearly every corner of the globe these days, you'd be forgiven for finding it more than a little tricky deciding where you'd like to offer your services. In this article we look at some of the most popular and upcoming destinations in the world of volunteering that might just be of interest.
AFRICA:
Madagascar
Madagascar has something to shout about: with more than 80 per cent of its wildlife found nowhere else on earth, this unique tropical biodiversity hotspot is an absolute must for nature lovers. The vast variety of flora and fauna mean that volunteers are able to get involved in various conservation projects, from working to save the critically endangered lemurs to carrying out important marine research in order to conserve the rich but threatened marine ecosystem. Elsewhere volunteers can involve themselves in various community projects such as teaching English and environmental awareness.
South Africa
Described by Nelson Mandela as the "Rainbow Nation", South Africa is a country with it all. From the penguins inhabiting the southernmost point of the Cape to the notorious big 5 on the savannahs, the range of habitats and sights to see in South Africa are well worth a visit. Volunteering here can involve wildlife conservation projects, with opportunities ranging from hands-on help at primate sanctuaries to learning the skills and techniques necessary to gain a Field Guide qualification. Sports coaching is also a really popular choice here, with a range of disciplines available including football, rugby, tennis, cricket and basketball.
Tanzania
As with many other locations on this list, Tanzania is a big hit with those with a real interest in nature. Like South Africa, its national parks and plains are home to some of the most iconic and popular wildlife on the planet. Gaining valuable qualifications can be a major perk to volunteering, and Tanzania certainly has lots to offer in this department. Earn your PADI dive certificate on a marine conservation project, or get your BTEC in Expedition Management through trekking some of the most remote and spectacular terrain in the world.
CENTRAL/SOUTH AMERICA:
Costa Rica
As the most bio-diverse country in the world Costa Rica is unsurprisingly a volunteering hotspot for wildlife projects. Placements here will incorporate various aspects of environmental conservation, from species surveys to animal rehabilitation programmes. A big attraction for Costa Rica is the opportunity to learn or improve on your Spanish language skills, a hugely popular and increasingly useful language to know. Another excellent reason to visit Cost Rica is its close proximity to many other amazing countries in Central America, where you'll find amazing beaches, historical ruins, friendly people and some top class food.
Ecuador
Moving south, we next look at wonderful Ecuador. Although it is the second smallest country in South America, it hosts a huge range of natural habitats from dense Amazon rainforest, snow-capped Andean mountains, misty cloud forest and an idyllic Pacific coastline. Anyone that's always dreamt of exploring the Amazon will find what they're looking for in Ecuador, whilst a selection of UNESCO World Heritage status cities offer an attractive escape from the wilderness. The variety of landscapes is reflected in the sheer volume of different volunteering options available here, with teaching, care & community, conservation and language schools all available in abundance. Medical and veterinary internships are also a possibility, not forgetting the world famous Galapagos Islands which can be enjoyed through voluntary work.
ASIA:
China
China's is a country of wonderful contrasts. Visitors to this fascinating nation will discover a mixture of modernity and tradition in equal measure. This mixture means that volunteering here is an exciting possibility. Popular placements include working with the iconic panda at breeding centres, as well as working in schools teaching English, with many paid posts available too. Other interesting ideas for structured placements might see you interning as a journalist at a local newspaper, a great way to get some valuable experience and gain some unique insight into the country's culture.
Cambodia
Visitors to Cambodia will both marvel and despair as they witness the remnants of its eventful past. The ancient sites at Angkor are unlike anything else in South East Asia with the standout Angkor Wat rivalling the most incredible ancient ruins in the world. A look at this country's more recent past makes for a less inspiring history lesson, with the terrible acts of the Kmer Rouge still very much in the minds of the people. Volunteers can make a difference to various aspects of this beautiful country including teaching and orphanage placements, ethical adventure trails, as well as conservation projects working either in the remote and unexplored tropical jungles, or the rich marine ecosystem.
Nepal
Nepal is an adventurers dream location, with some of the most epic and awe-inspiring terrain in the world. Nestled between the towering Himalayas and the vast valleys and forests of the Indian plains, Nepal offers the perfect surroundings to combine meaningful voluntary projects with the world's best adventure sports, including white water rafting, bungee jumping, kayaking, canyoning and hiking. Hindu and Buddhist cultures come together in a country which only opened its doors to tourism in the 1950's. Opportunities largely focus on community development such as teaching and orphanage placements, but be sure to choose something with plenty of free time to get your adrenalin kicks, or simply travel independently before or after you
PACIFIC:
Fiji
Anyone who has seen a picture of Fiji's beautiful isolated beaches will understand why it is a hugely popular destination for holidaymakers and backpackers alike. Besides marine conservation projects offering you the chance to both enjoy and help preserve some of the best dive sites in the world, there is plenty more to get involved in too, with journalism and medical internships, teaching in local schools and sports coaching all available.
Cook Islands
The Cook Islands are made up of 15 paradise islands marooned in the Pacific Ocean. Anyone looking to truly get away from it all will definitely find what they're looking for here, with the rich Polynesian culture and some of the most beautiful and mesmerising natural scenery anywhere in the world. The beaches aren't bad either. If you're lucky enough to be heading here on a voluntary placement, you'll likely find yourself involved in some kind of community based project, possibly teaching local school kids anything from English to music.
For more information on gap year projects and opportunities to volunteer abroad, visit the Frontier website.