Top 10 Volunteering & Conservation Blogs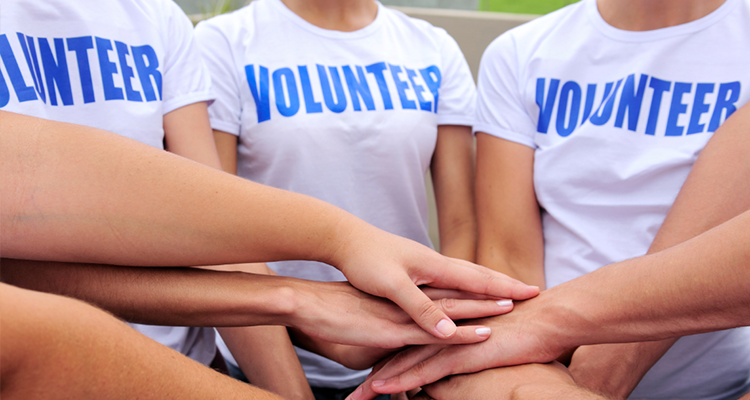 Welcome to our greenest category of the MyTravelMoney.co.uk Travel Blog Awards yet.
Congratulations to Two Adults and Two Halves to Bahir Dar, Animals Unlimited and Into The Wild for being such great volunteers, conservationists and all-round eco-warriors.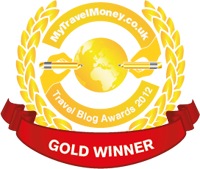 1) Two Adults and Two Halves to Bahir Dar
Join Kate and Tim Darlow on their adventures in Ethopia with young children Ellie and Seb in this brilliant blog which journals their daily challenges in Bahir Dar, where Kate has gone to volunteer and train doctors, midwives and medical students in obstetrics and gynaecology. Tim has taken time off work as an engineer to care for the children in their new and very different temporary environment. We're big fans and love keeping up with the Ethopian version of Corrie, learning how to make desserts in a land that doesn't do desserts (and doesn't have the ingredients) and following the Darlows' great picture stories. Read this insightful and heart-warming blog just once and you'll see why it wins our gold award.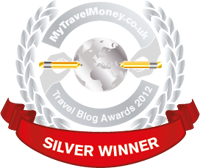 2) Animals Unlimited – found tweeting @AnimalsUnlimit
This is our top blog for animal lovers because it has it all – great photos of amazing wildlife, latest news, conservation projects and even advice on pet keeping. It also covers all those nature questions you've been pondering in the back of your mind for years – such as 'How do Atlantic Salmon find their way home?' and 'What's the difference between tortoises, terrapins and turtles?' We think it's great and have awarded it our silver badge.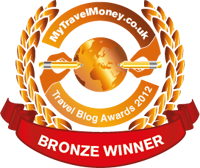 3) Into The Wild – found tweeting @FrontierGap
This blog is penned in conjunction with Frontier – a non-profit conservation and human development organisation which helps people secure voluntary placements all over the world. It was set up to educate and inspire people about the benefits of travelling with a purpose and does exactly that. The photography is excellent and, if you're looking for something meaningful to do with your gap year, then you might just find the ticket here. It gets our bronze award for being a brilliantly inspiring travel resource.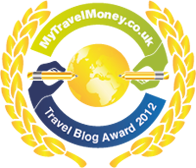 4) Do-it
Now this blog is nothing fancy looks-wise but it's one of the best in terms of gaining a real perspective on what it's like to volunteer at home and abroad. It's solely dedicated to volunteering and how to make it possible and carries to end of real life stories from different people who are actively volunteering in different parts of the world. It's a great place to start for anyone who's thinking about volunteering but still has many questions to ask.
5) Becky Badluck's Flight of Fancy
Rebecca Ashwood's blog is brilliantly written – incredibly honest and witty – and journals her antics in Rwanda as a VSO volunteer. She touches on a lot of things, from what she's learnt so far and common pitfalls of volunteering abroad, such as missing friends and major life events, to Rwandan culture and wildlife – not least her experience of camping with warthogs and impala. Not bad for a girl from Brighton.
6) Act for Wildlife – found tweeting @ACTforWILDLIFE
Act for Wildlife is a wildlife conservation campaign led by Chester Zoo – focusing on conservation projects around the world in which it's involved. It's there to raise awareness and, of course, money but the blog is pretty fantastic as a stand-alone. It doesn't just focus on zoo-related posts, but on the great things happening around the globe.
7) Coral Cay Conservation Blog – found tweeting @CoralCay
Conservation specialist Coral Cay is dedicated to providing resources to help protect coral reefs and rainforests – with David Bellamy among its patrons. The blog is a great place to find out about the latest conservation research that's taking place – whether it's bat protection or coral reef research.
8) Diary of a Muzungu – found tweeting @CharlieBeau
Diary of a Muzungu means, quite simply, 'Diary of a white person' and is written by Charlotte Beauvoisin who's been on a three-year journey as a volunteer in Kampala. Although she's now working in tourism, her volunteer blog is featured on Lonely Planet and is well worth a read for her tales of bush adventures, embarrassing moments and desperately trying to find a man. And if you ever wanted to know how to feed a baby elephant, then this is your blog.
9) Think Pacific – found tweeting @thinkpacific
This organisation specialises in meaningful journeys to the South Pacific – and to Fiji in particular. Although a small organisation, its blog features some fab photos and real life accounts from volunteers from all over the world. It also offers some fascinating insights into local Fiji life.
10) VSO UK – found tweeting @VSOUK
Rather than just one blog, here you'll find a collection of blogs from more than half a dozen different volunteers helping out in various parts of the world – all working for VSO, the British version of the Peace Corps. It also offers lot of hints and tips on how you, too, can get involved.
All our winners and finalists are invited to download their badges of honour here. Well done!