Top 20 Travel Blogs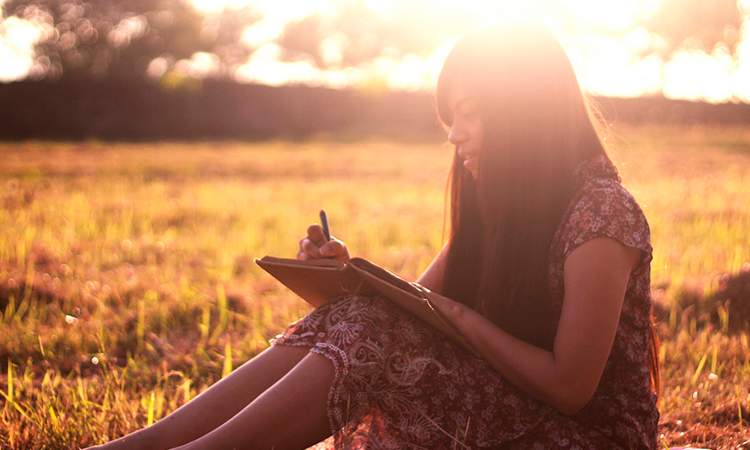 Ten weeks ago, MyTravelMoney.co.uk embarked on a search to find the top travel blogs across 20 different categories.
Now that we've reached the end of our quest, we're delighted to unveil the overall top 20 which each won our gold award in their respective categories.
In no particular order, here are the official Top 20 MyTravelMoney.co.uk Travel Blogs: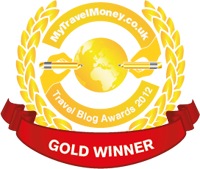 Europe Budget Guide
Kash Bhattacharaya, who's based in Edinburgh, blogs on all things frugal when it comes to travel. His microblogging on Twitter has earned him 9,075 followers – and we can see why. Still in-keeping with the budget theme, Kash has recently launched a 'Luxury Hostels of Europe' section – although it's still to be populated. And, although his new animated website is still under construction, we've been following his blog and tweets in the past and know this is certainly one to watch. Bear with him during this time of diversification and you'll soon find it's the place to discover Cheap Eats; Travel Photos; Budget Tips; Budget Places, and Stories on the Road. We hope Kash's new Gold MyTravelMoney.co.uk Travel Blog Awards badge will serve him well on his new all-singing, all-dancing website.
Follow @BudgetTraveller
Air & Business Travel News
Everything you ever wanted to know about business travel is probably here so it's no wonder we ranked it number one. ABTN carries all the most important up-to-the-minute travel news, from which airlines are changing what in business class to the impact the Olympics is having on travel suppliers. Not only that, but the site is well-laid-out, easy to navigate and a clear winner with us.
Follow @ABTN_online
Inside Traveller
In its own words, Inside Traveller shows how you can travel in luxury, enjoy five-star accommodation and gain VIP status – all at economy prices. And, the thing is, we have to agree. This blog is written by a team of travel industry professionals which misses nothing. For travel advice you won't find anywhere else, this blog came top of our list.
Follow @insidetraveller
Holiday Travel Watch
Holiday Travel Watch takes a pretty serious view of dodgy travel industry providers trying to take advantage of innocent holidaymakers – that's why it's our number one. As well as giving advice on rights and legislation, holiday health, ethical travelling and a whole lot more, it has ready-made complaints documents and template letters to help steer consumers in the right direction to claiming compensation or, in some cases, justice. Its website is so comprehensive you probably won't need to look much further for answers or reassurance. The site gets top marks from us and we're delighted to award its team with a Gold MyTravelMoney.co.uk Travel Blog Awards badge of honour.
Follow @HTWFrank
Gap Daemon
Not only is GapDaemon a Gold winner, but this blog is the ultimate guide to planning your gap year and is jam-packed with travel tips and advice. It's also a great place to connect with other backpackers and share your travel experiences via its neat online Postcard feature. We can't help but love its cheeky little mascot too.
Follow @GapDaemon
Take The Family
Take The Family is a gold winner for being such a great resource to tap into when it comes to travelling with kids. It's jam-packed with genuinely useful advice, with well-written posts and features from authorative guest bloggers. Some of our favourites are entitled 'Empowering kids to travel' and 'Top 10 tips for holidaying on a budget'. We say: 'keep up the good work'!
Follow @Takethefamily
The Luxury Travel Bible
Although The Luxury Travel Bible is more an online magazine rather than a blog, we love it so much it just had to be in our top three. We admire the simple yet sophisticated layout which reeks of pure indulgence and signals escapism for the world's most dedicated hedonists. Even if you can't afford to travel to any of the resorts or destinations listed, you'll have a field day scoping out Big Houses, Hotels with Heli-Pads and Resorts with Mega-Pools. Also hats off to The Luxury Travel Bible for managing to combine high end with humour – never an easy task. Congratulations, Luxury Travel Bible, you're a Gold winner.
Follow @LuxTravBible
The Cruise Blog
This fantastic blog is penned by leading UK cruise journalist and enthusiast Jane Archer, who has written for the likes of Travel Weekly, Cruise Trade News and Selling Cruising. She's also a Daily Telegraph Travel columnist and will be speaking at this year's Daily Telegraph Cruise Show in London, Birmingham and Glasgow. Her in-depth knowledge of cruising and indeed her ability to produce brilliant copy shine through in this well presented blog which is currently offering a free download of Travel & Cruise Magazine for every visitor. Congratulations, Jane, you've struck Gold!
Follow @JaneArcherUK
The Food Explorer
This blog gets top marks for the quality of food-related content rarely seen anywhere else, but perhaps we shouldn't be surprised. The author of this friendly, diary-style blog is freelance food and travel journalist Catherine Quinn, who's a qualified nutritionist and regular contributor to likes of The Guardian, Times and Independent, as well as some of the UK's best-love magazine titles. Her reviews are so engaging, we can't get enough and say hats off to anyone who's tried – and enjoyed – barbecued testicles.
Follow @thefoodexplorer
Campingly
Haul your folks' VW campervan out the garage and hit the road because that's exactly what this inspired blog beckons you to do. There are more hints, tips, advice and inspiration on campsites, vans and motor homes than you can shake a stick at and we love that it celebrates the UK by steering readers in the direction of great things to see and do. It even throws in a few wine and book reviews and isn't afraid to help us appreciate the simple things in life again. It gets a big thumbs up from us and that's why it became our overall Gold winner in the Lifestyle category. Oh, and PS, there isn't a hint of mince about it 😉
Follow @campingly
Anglotopia
Now here's a blog for people who really love Britain – and British culture. It's a retro smorgasbord of everything that's fab about our nation, from its cult TV classics like Fawlty Towers and Dr Who, to British literature, days out and staycations. There's a Dad's Army type feel about it and you can't help but be transported back to wartime Britain at the height of the Keep Calm and Carry On era. Whether it's a bit of nostalgia, the UK's top camping hotspots, or the new ride at Center Parcs you're interested in, you'll find it all here. But most of all, it'll make you proud to be British. We think it's a uniquely brilliant blog and ranked it number one. So there!
Follow @anglotopia
STA Travel
We're sure any avid traveller, particularly enjoying a gap year, will be aware of STA Travel and, for that reason, we're not going to patronise you by explaining what this blog is all about. Instead, we'd like to enthuse about how fab its images are and what great content it provides. We've been overwhelmed by its imagery of red back spiders, koalas and emus and just love the content which supports these snap shots. Well done, STA, you came top of our list!
Follow @STATravel_UK
Flightglobal
Flightglobal is, undoubtedly, the leading resource for anyone interested in aviation or, indeed, anyone who works in the industry. Its blog covers all the relevant breaking news from across the world, including interviews with leading aviation professionals, such as IATA CEO Tony Tyler, for example. It's also a great place to read up on all the latest airshows, aviation history and individual aircraft and their merits. For that reason, it's one of our high flyers.
Follow @Flightglobal
Two Adults and Two Halves to Bahir Dar
Join Kate and Tim Darlow on their adventures in Ethopia with young children Ellie and Seb in this brilliant blog which journals their daily challenges in Bahir Dar, where Kate has gone to volunteer and train doctors, midwives and medical students in obstetrics and gynaecology. Tim has taken time off work as an engineer to care for the children in their new and very different temporary environment. We're big fans and love keeping up with the Ethopian version of Corrie, learning how to make desserts in a land that doesn't do desserts (and doesn't have the ingredients) and following the Darlows' great picture stories. Read this insightful and heart-warming blog just once and you'll see why it won our gold award.
The Travel Photographer
At number one is The Travel Photographer – an expert blog documenting the world in pictures. It's penned by Tewfic El-Sawy, a photo expedition and workshop leader, among other things, who splits his time between New York and London and has a particular penchant for the Big Apple. The photos are lively, colourful and downright amazing as Tewfic explores countless sub-genres and unusual themes across the globe from the Far East to, of course, NYC. It's a very cutting edge blog indeed – clever stuff – so we suggest you take a look.
Follow @thetravelphotog
Odyssey Overland
Although Odyssey Overland is actually a tour operator specialising in extended overland adventures, its blogs are pretty damn good and therefore it's our overall Gold winner. Not only does its crew pen a blog post after each expedition but its members do too – giving a multi dimensional view of each trip. It's a great place to be inspired and follow like-minded travellers on their three and six-month journeys across the likes of South America, Central Asia, China, India, Nepal and South East Asia. Who knows… after reading some of these personal accounts, you might just sign up for the next epic journey?
Follow @EpicJourneys
Tom Sweeney's Travels
Tom Sweeney is an award winning travel writer who's read by travel enthusiasts and industry experts alike – having been named Travel Extra Northern Ireland Tourist Board Travel Journalist of the Year in 2011. He specialises in covering the length and breadth of Europe, from the likes of Edinburgh and London to Turkey and Estonia. Occasionally he comments on issues concerning far flung places, like the Caribbean, but Europe is really is forte and, we're guessing, his first love. We love the way in which we can keep up-to-date with his travel-related trips and thoughts via his incredibly easy-to-navigate blog, which is as lively as it is well written. We can't wait to read Tom's next post and that's why he was named our number one.
Follow @ScottishTom
The Wine Anorak
Prolific wine blogger Jamie Goode is also a well-known UK journalist and published author, whose Wine Travel category gives a great insight into where to find the best wines and wine tours. We're a bit sad that this section of what is a great blog hasn't been updated since 2010 but we hope Jamie's just off sampling more Reisling and gathering info for the next gripping instalment. The other parts of this blog are still very much active so we've no doubt that travel will make a come-back. In the meantime, we particularly like Jamie's video-captured tastings and musings on where to find the best vino in the UK. We'll be closely following in his footsteps, of course. Cheers to his Gold accomplishment!
Follow @jamiegoode
The Travel Tart
When we first stumbled across this blog, we thought we'd also stumbled across Ronald McDonald but no – it was self-confessed travel addict Anthony, aka The Travel Tart. He does, however, share two things in common in with the fast food mascot – one, he has the brightest faux shock of red hair you've ever seen and, two, he's all about the fun. We think Anthony's a bit of a genius actually for creating such a brilliant, offbeat travel blog – complete with his own cartoon character. We're not going to spoil it for you, though, we'll leave you to read it and spot why we've given it our very prestigious Gold honour.
Follow @TheTravelTart
Come and Go Vietnam
Come and Go Vietnam might be a boutique travel agency and tour operator but it has a killer blog penned by Vietnam expert Tim. The reason we've listed it as one of the most controversial is because each post is, in fact, fuelled by beer. Of course, we mock it only in jest and are in no way suggesting that Tim is an out and out beer monster but he does reference the amber nectar a whopping 50-odd times – something which was pointed by avid Bangkok reader and market researcher Alan, to which Tim replied: "Yes, it can be revealed – my enthusiasm for travelling is merely a facade to hide my addiction to beer and if I have to travel to the wilds of southern Laos, the backstreets of Madrid or the beaches of Phu Quoc to indulge, then so be it. Without the amber stuff and the creative inspiration it supplies me, Come & Go Vietnam would not exist." We think it gives the blog added kudos and have to also commend Tim on his ability to include the term 'wooden genitalia' in the body of one particular post. Tim, we love it – beer and all! Keep up the good work.
Once again, well done to all our winners and finalists and thanks to those of you who got in touch to nominate.
Look out for our 2013 awards and next time it could be you!