Best Blog for Travel Advice: Our top 10 awards finalists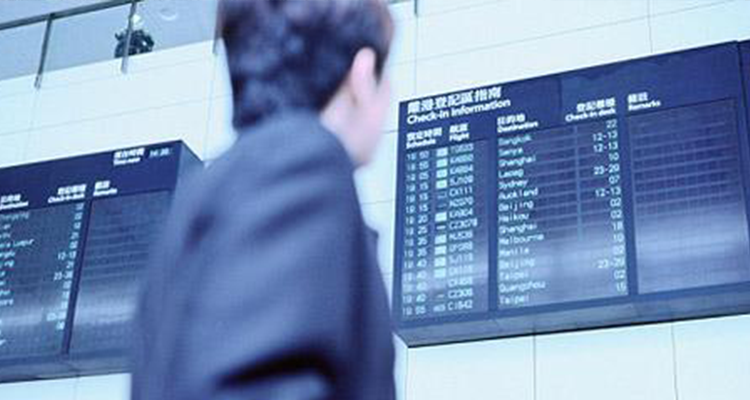 Welcome to the next instalment of our MyTravelMoney.co.uk Travel Blog Awards 2012.
Congratulations to today's winners and finalists in our Best Blog for Travel Advice category because, let's face it, this is a tough one.
There are so many blogs out there which claim to offer valid advice and they probably do in their own right. However, these are our top 10 and whose hints and tips we, quite frankly, couldn't travel without. But, be warned, it's a real mixed bag.
At number one, we have Inside Traveller, followed by The Globe Travel Health Centre and The Man in Seat Sixty One which have won silver and bronze respectively.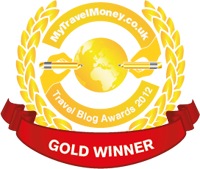 Inside Traveller – found tweeting @insidetraveller
In its own words, Inside Traveller shows how you can travel in luxury, enjoy five-star accommodation and gain VIP status – all at economy prices. And, the thing is, we have to agree. This blog is written by a team of travel industry professionals which misses nothing. For travel advice you won't find anywhere else, this blog's top of our list.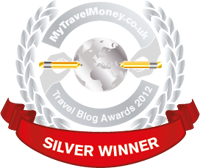 The Globe Travel Health Centre – found tweeting @GlobTravHealth
This travel health blog is exactly what you need – particularly if you're travelling somewhere exotic. It's our number one UK resource for double checking vaccines, health requirements and travel-related symptoms. In fact, you'd be mad not to check it before you travel.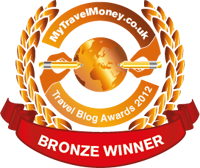 The Man in Seat Sixty One – found tweeting @seatsixtyone
This is a great name for a great blog – penned by UK travel lover Mark Smith. As far as we're concerned, this is the number one resource for everything to do with train travel. The site offers a worldwide guide to travelling over land and sea and is broken down into handy sections split by geographical area with all the handy hints, tips and advice you might need to stay right on track, whether in the UK, Europe or beyond.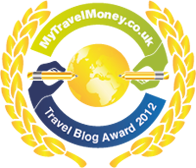 Expedia Trips Tips – found tweeting @Expedia
For travel advice from real travellers, check out this extension of Expedia, whose archives will have you losing track of time as you ponder hotel reviews, destination recommendations and fantastic photography.
The World Travel Man – found tweeting @worldtravelman1
For travel advice on everything from how to spend 24 hours in New York City to what to expect when it comes to dorms versus private rooms, you'll find it all at The World Travel Man. This is a really great, well written blog with some fantastic photos thrown in for good measure. It's perfect, in fact, for some light lunchtime escapism.
Perrin Post – found tweeting @PerrinPost
This warts and all blog comes from travel expert Wendy Perrin at Conde Nast Traveler, which sticks to a strict 'Truth in Travel' ethos. You won't find any press trip reviews here, just basic impartial travel advice tackling how to save money, where to find what and how to avoid the hassle. We also can't help but love the hint of retro in the web design.
Gatwick Blog – found tweeting @GatwickBlog
It might only have 48-odd Twitter followers but Gatwick Blog is the bee's knees for travellers going to, from or anywhere remotely near Gatwick. As well as keeping Gatwick goers up-to-date with all the relevant news, it carries some genuine travellers' tips relating to the surrounding area.
Trip Advisor – found tweeting @TripAdvisorUK
We couldn't possibly omit Trip Advisor which, although not actually a blog, is one of the top travel reference tools of our time. It still remains the first place we look when scoping out hotels, package deals and destinations and gets a big thumbs up from us.
Captain Greybeard – found tweeting @CaptGreybeard
Forget Captain Beefheart, or Captain Birds Eye for that matter, because Captain Greybeard is the real legend here. Former Fleet Street journalist John Honeywell turned his hand to travel blogging and is now one of the UK's foremost authorities on cruise ship travel. Find his travel advice over at The Mirror and enjoy!
World First – found tweeting @World_First
This one might not be as exciting as all the rest but it helps you get down to the nitty gritty of travel money as economist Jeremy Cook reports on the latest movements in the currency rate market. It's a great resource to have just a click away – just as long as you don't expect any belly laughs.
Well done to all our finalists – you can claim your badges here. If your blog wasn't in the running but you think it fits one of our other categories, drop us a line and we'll take a look.