Top 5 things to do in Amsterdam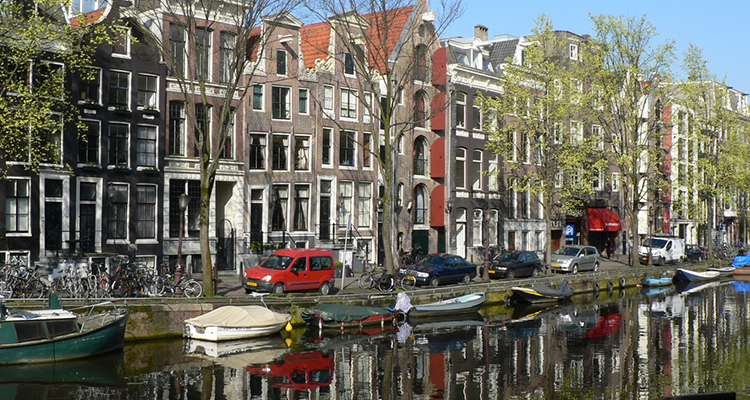 Flights to Amsterdam have never been cheaper – if you book early enough and know where to look –making 2012 the perfect year to visit Holland's vibrant capital with its relaxed attitude and cafe culture.
With this in mind, we've picked out the top 5 things to do in Amsterdam
1) Cruise Amsterdam's famous canals
One of Amsterdam's most charming features is its network of tree-lined waterways which criss-cross around the city. Hop aboard one of Amsterdam's many barges and sail your way around the city beneath the romantic architecture of its most spectacular buildings. It's by far the best way to see the sights of the capital in a short space of time.
2) Saddle up and see the sights
It might be a cliché but make like the locals and hire a bike, which is probably the best way to see the city by land. As well as taking in the sights, be sure to stop off at some of Amsterdam's most cosmopolitan cafe terraces for al fresco dining or afternoon glass of wine.
3) See 'Sunflowers' at its best
Don't travel all the way to Amsterdam and forget to check out the heritage of its most prolific painter, Vincent Van Gogh. Plan a trip to the Van Gogh Museum, which celebrates the late Dutch artist in all his eccentricity. There are also other exhibits from Van Gogh's friends and contemporaries, as well as those who inspired him and were inspired by him. Needless to say, a visit here is a prerequisite for most artists, art lovers and historians alike.
4) Relive WWII at Anne Frank House
Tour the building where Anne Frank went into hiding to evade the Nazis at the height of WWII and prepare to be incredibly touched by the youngster's plight. Read extracts from Anne's world-famous diary and discover more about her daily life while in self exile in Holland. The museum is an absolute must-see while in Amsterdam and you won't be disappointed.
5) Shop till you drop
Amsterdam is famed for its open-air markets so pencil in a trip of the historic Albert Cuyp Market, which has been a mainstay of the city for more than a century. Here, you'll find around 300 vendors trading their wares, which include everything from fresh delicacies to fresh flowers and trinkets.
For more on what to do in Amsterdam, including guided tours and events, check out the Amsterdam Tourist Board and don't forget to compare foreign exchange rates at MyTravelMoney.co.uk before you travel.