Ten reasons to visit Serbia this year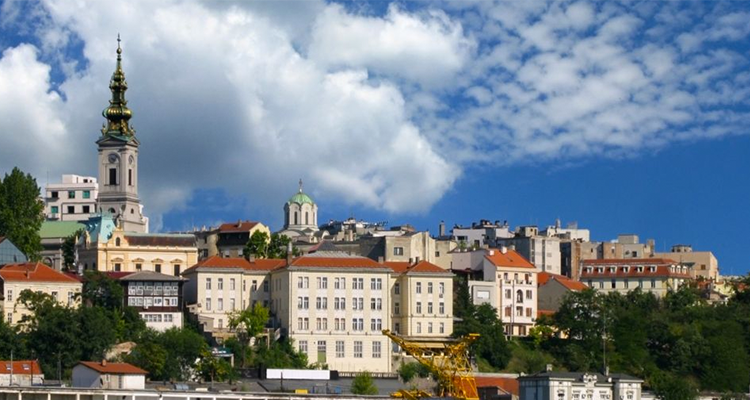 Serbia doesn't always spring to mind as a top tourist destination but this is one country that's growing and diversifying all the time. Mention a trip to the Balkan state and you'll normally be met by a sharp intake of breath as people recall the Kosovan war, but this is a country that's well and truly moved on.
It's more than a decade since NATO stepped in to save the former Yugoslavia and the country now holds plenty of appeal for historians, wildlife watchers, skiers and clubbers alike.Slap bang between Macedonia and Hungary, Serbia is home to some of the finest vineyards in Europe and countless spas, pistes and hunting lodges too. Good food, fine wine and outstanding value for money are just a few of the things you can expect from this former war-torn country and a good place to start exploring is the capital of Belgrade.
Here are our ten top 10 reasons to visit Serbia this year:
1) Belgrade is a surprisingly cosmopolitan city on the cusp of transition as its former bombed out buildings are restored piece by piece. Derelict brickwork gives way to some of the most beautiful architecture we've ever seen as traditional craftsmanship and history sit comfortably among 21st century billboards and shopping centres which creates an eclectic feel of old meets new.
2) Tito's Tomb – otherwise known as the House of Flowers – still holds a certain je ne c'est quoi since Tito, the former ruler of Yugoslavia, is still well respected even to this day. A visit to his museum is one of the highlights of any journey to Belgrade and tourists will be hard-pushed to find an attraction more impressive than his collection of state gifts on display.
3) The Royal Compund, which Michael Palin famously visited on a journey through Belgrade, is open to the public by appointment. The estate is breathtakingly picturesque and, with its monuments built overlooking the swimming pool to reflect their glory, holds a certain awe akin to that of the Taj Mahal.
4) Belgrade is home to some of the best clubs, pubs and restaurants in Europe – many of which can be found floating quayside along the River Danube. The food is out of this world and many of its seafood dishes are plucked directly from the blue waters below.
5) There's a sense of tradition and community spirit in Belgrade also where dining out is charming and certainly an experience not to be missed. Visitors can expect live folk music, rose sellers and candlelight, accompanied by the customary flavoured brandy which complements every course.
6) Belgrade's Grand Casino is a highlight of its own, with three themed restaurants and many floors of entertainment, including one with a grand piano and champagne bar where jazz and contemporary lounge music is a mainstay.
7) Belgrade's Petrovaridan Fortress – once dubbed 'the Gibraltar on the Danube' – is a sight to behold and is home to a unique network of underground corridors stretching 16km long. It boasts splendid panoramic views across the city and plenty of Serbian artists sell their wares within its walls.
8) The Kalemegdan Fortress in Belgrade overlooks the meeting point of the Danube and Sava Rivers and, a regular haunt of couples, is affectionately known as 'the wall of the in-loves'. Here you'll also find museums and plenty of war memroabilia.
9) St Sava's Cathedral in Belgrade is a great place to find out about its Orthodox tradition. It's one of the largest churches in use today and attracts Serbs from all walks of life to worship, while being still being under construction to finish its interior.
10) It's almost impossible to spend money in Serbia as everything is pretty cheap. It's one of the few European countries which hasn't switched to the Euro and still trades in Dinara, which can only be bought within the country itself.