Why Paris will always be THE top Valentine's Day destination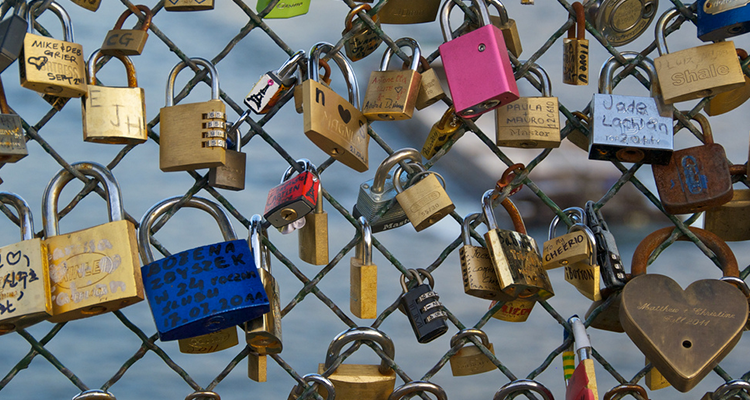 Paris has few secrets these days – most of its myths, monuments and underground passageways have already been exposed, explored and written about more than a million times.
Yet the French capital still has that certain je ne sais quoi which makes it one of the most captivating and frequently visited cities in the world – and it's not dubbed Europe's romance capital for nothing.
Believe it or not, there are still some secrets to unlock if you look hard enough – and, if you haven't already stayed, a room at the Secret de Paris boutique hotel is one of them.
This relatively new hotel sits on Rue de Parme, just a few streets from Montrematre's Moulin Rouge and a stone's throw from the Metro at Place de Clichy.
Its exterior is so understated that you could be forgiven for walking past it. There are no neon lights, no pretentious artwork and no outlandish claims of perfection.
During my trip, I eventually stumbled upon it down a darkened street off the main square and soon discovered that it couldn't be more apt for a pair of lovebirds on a weekend break to Paris.
I was charmed by its stylish interior and by its front of house staff, which couldn't have been more helpful on my first – and very wet – weekend in Paris in a long time.
But the real luxury lay in the rooms – each of them themed to reflect the best of the City of Light.
Eiffel, Moulin Rouge, Opera Garnier, Trocadero, Musee d'Orsay and Atelier d'Artiste themed boudoirs conjure up an undeniable atmosphere and had me in no doubt of the city's artistic charms.
My room had all the hallmarks of a Parisian love nest and all the staples for a 48-hour retreat.
Sadly, my lover couldn't make it, but my friend was more than happy to take his place for the night by occupying the right-hand side of the bed.
I slept against an Eiffel Tower backdrop, complete with faux metal-look nuts and bolts – or at least I would've done had my best friend not snored from dusk till dawn and consumed most of the bed.
That's why Secret de Paris is best enjoyed with a lover or, if you're travelling with friends or business associates, in a room of your own.
The rooms are compact and cosy and ours had a shattered glass effect-encased bathroom which is, inevitably, see-through unless you get the lighting just right.
Typically for me, I found out the hard way and at the peril of the poor porter who delivered our luggage and probably got an eyeful more than he bargained for.
But, for the ambience savvy, there are actually four light settings to create the perfect mood and avoid any bare-bottomed mishaps.
I could go on and on about how the power showers are amazing and how the lavender-infused steam room with twinkling French flag-coloured lights will be the best you've ever experienced (which you also get entirely to yourselves if you book 30 minutes ahead at reception) but, instead, I'll leave you with the above picture of one of the rooms in what could possibly be Paris's best-kept 'Secret' and a run-down of a few things you might want to do if you can actually tear yourselves away from the bedroom:
• Breakfast at Landemaine Rodolphe Patisserie & Boulangerie
You can't travel to the Trinite quarter without paying a visit to the Landemaine Rodolphe Patisserie and Boulangerie on Rue de Clichy – just a few steps from Secrets de Paris. The coffee shop-come-bakery is stocked with so many pretty pastries, milles feux, croissants and macaroons that you could end up just buying the lot and heading back to your room – although you might find that the old adage 'les yeux plus gros que le ventre' comes into play.
• A stroll down Pigalle Place
A short walk from Secrets de Paris takes you to the notorious sex district that is Place Pigalle. This street is best pounded by long-time lovers who are comfortable enough in each other's company to laugh at the visual assault which inevitably ensues. There are so many tongue-in-cheek X-rated adventures to be had, including a look around the Musee d'Erotisme which, be warned, isn't for the faint hearted!
• Lunch at Fuda
The Fuda Chinese restaurant at 63 Rue de Clichy serves up all the usual Eastern delicacies as well as a frogs-legs- in-spicy-sauce dish. It has a great, friendly atmosphere and is really popular with the locals.
• Afternoon drinks at Le Chat Noir
This is a pretty funky brasserie which is popular with young, gay Parisians. It's a great place to sit and enjoy a few well-earned al fresco glasses of wine as you watch the world go by. You'll find the uber-trendy bar, which even has unisex toilets, on Place Pigalle.
• Dinner at Le Mont Liban
My piece de resistance of discovery on this particular trip was Le Mont Liban – a Lebanese restaurant on 42 Boulevard des Batignolles. You'll find that cocktails, carefully-marinated chicken and cous cous are the order of the day.
• Cabaret at the Moulin Rouge
For this you'll need to head back to Place Pigalle and splash out but, trust me, it's well worth it. Expect loud music, elaborate feathered costumes and all the fun of the fair.
Perhaps the best bit, however, is that Secret de Paris is only one of a number of themed hotels in the City of Light which are geared towards lovers. There are more hotels of this description in Paris than in any other European country. Just check out the competition…
The Paris Love Hotel
Vice Versa
Hotel Montmartre Mon Amour
The Five