Safari! Southern Africa, the Destination for Your Next Family Vacation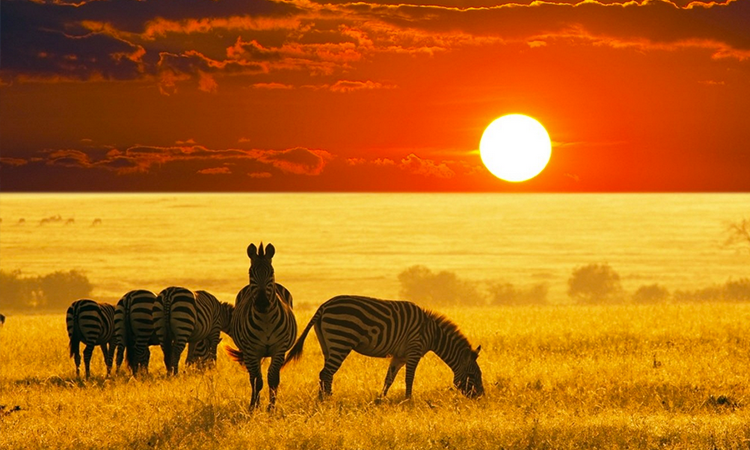 Have beaches, theme parks, and zoos lost their luster? Give your family memories that will last a lifetime with a safari vacation in Southern Africa. Adventures are around every turn when you share the road with lions, giraffes, zebras, and elephants. See a cheetah in its natural habitat and watch herds of wildebeest at the water hole. On safari, you never know what will happen next.
Choosing Your Adventure in South Africa
Though options are unlimited in all parts of South Africa, consensus has it that the most awe-inspiring experiences can be found at Krueger National Park. Your preferences and budget will guide you in the selection of a safari, with luxury all-inclusive resorts and personal guides on one end of the price spectrum, and simple accommodations with self-driven tours on the other. Regardless of where you spend the night, spend your days exploring the game viewing roads. Allowing at least three days of game trail tours in your trip will give you the best chance at seeing the Big Five: lions, leopards, rhinos, elephants, and buffalo.
Other easily accessible family activities in the area include hot air ballooning, helicopter tours, bird watching, elephant riding, mountain biking, and river rafting.
See the Seventh Wonder, Ride Elephant-Back, and Free-Fall
Named by CNN one of the seven wonders of the natural world, Victoria Falls in the Southern African country of Zimbabwe soars at an astounding height of 108 meters. Compare this to our own Niagara Falls, only 51 meters high. Choosing a safari near Victoria Falls makes the trip easier, with many reputable companies offering packages to fit every taste and budget. Once you have had your fill of the Falls, you don't have to travel far for a day of whitewater rafting, an elephant or horseback safari, a bushwalk, or for the truly brave, try the Flying Fox – one of the world's longest cable slide lines – which allows you to free-fall for 70 meters before safely catching you as you soar over the Zambezi River.
A Final Note
Southern Africa is the ideal destination for families on safari, as most tourist destinations are free from disease. However, be sure to consult a travel doctor 4 – 6 weeks before your trip for any malaria or vaccination recommendations to ensure your family enjoys every moment of this once in a lifetime experience.
Go ahead, book your safari! Now that you have decided on Southern Africa as the destination for your next family vacation, check out MyTravelMoney.co.uk and buy travel money.